Gu'an county neighboring Beijing in de facto lockdown after one COVID-19 case who works in capital found
Global Times
1610420848000
Gu'an, a North China's county neighboring Beijing, will impose a seven-day quarantine on its entire 500,000 population and will roll out free nucleic acid tests to residents after one person was confirmed to be infected with COVID-19. The patient works at a company in Beijing's Xicheng district.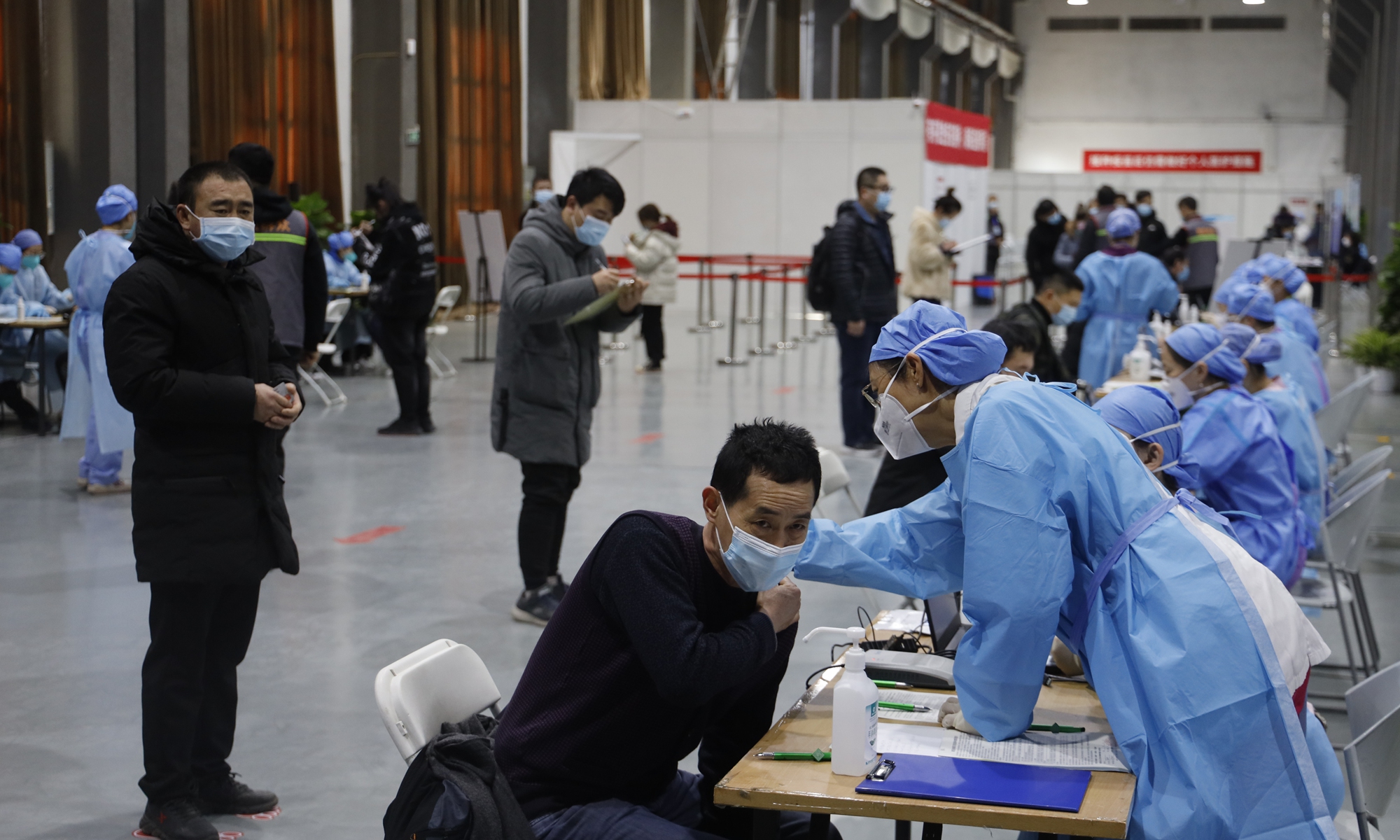 Gu'an county belongs to North China's Hebei Province administratively but neighbors Beijing's Daxing district. Many commuters in Beijing have bought houses or live in the county due to its lower property prices. Beijing's Daxing International Airport is also located close to Gu'an.
After imposing closed management on the community where the confirmed case lives, Gu'an county is now implementing countywide management and control measures, preventing people from entering and leaving, authorities said, and calling for further strengthening of controls on roads and checkpoints into Beijing.

The confirmation of the patient, surnamed Zhou, prompted Gu'an county to test all residents and the street where she worked in Beijing to track down a total of 95 close contacts.

Her company is located in Zhuangsheng square in Beijing's Xicheng district. More than 5,800 people who work at the square were given nucleic acid tests from Monday and 871 environmental samples were collected. So far, all results have come back negative.

According to authorities, Zhou had travelled to Shijiazhuang, the epicenter of the Hebei outbreak, twice in the last two weeks.

The emergency response level for the community where Zhou lived has been raised to medium.

The COVID-19 infection in Gu'an county rang alarm bells for Hebei Province, reminding all levels of government to make every effort to curb the virus spread, according to the provincial anti-epidemic leading group led by provincial governor Xu Qin.

It required the county to take resolute measures, such as traffic restrictions, to prevent the virus from spreading to Beijing and neighboring regions and play its role as a "moat" for the capital through practical actions.

Beijing, as China's political center and transportation hub is also taking strict measures to ward off coronavirus onslaught from neighboring Hebei.