Fresh Start: Podcast News (7/25/2019 Thu.)
People's Daily app
1564003413000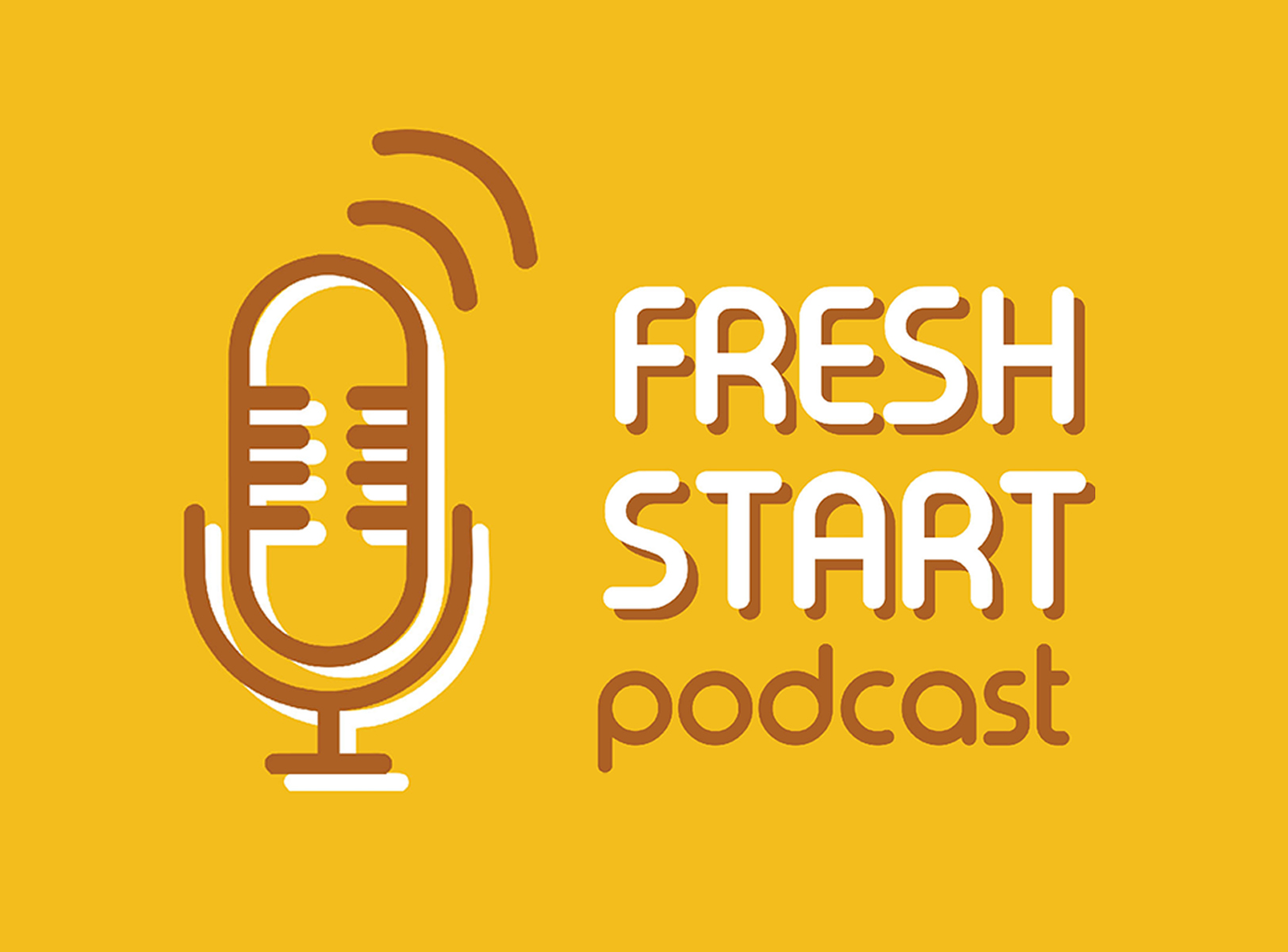 Welcome to Fresh Start.
This is People's Daily app.
Here are today's picks from our editors.
Xi urges all-out rescue after SW China landslide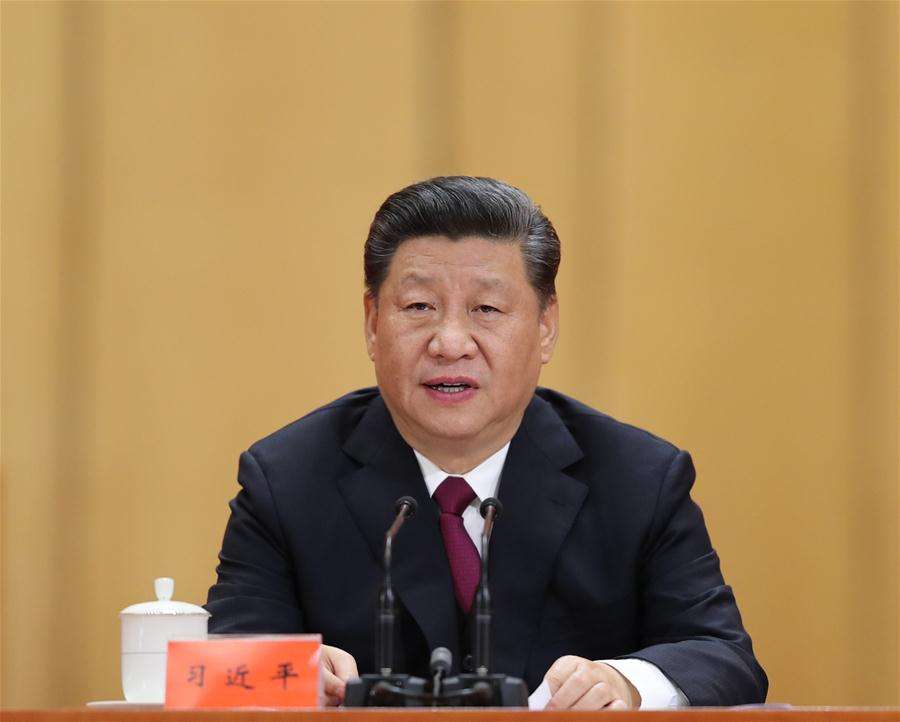 Chinese President Xi Jinping has ordered all-out efforts in rescue and relief work after a landslide in southwest China's Guizhou Province left 11 people dead and 42 others missing.
Xi, also general secretary of the Communist Party of China Central Committee and chairman of the Central Military Commission, stressed strengthened disaster prevention measures and protection of people's lives and property.
At about 9:20 p.m. Tuesday, a landslide lashed a village in the city of Liupanshui of Guizhou Province, burying 21 houses.
In an instruction, Xi demanded all-out efforts in searching for those trapped in the landslide, rescuing those injured, properly settling those affected, and consoling families of victims.
He stressed adopting a scientific approach to rescue operations, strengthening disaster monitoring and guarding against secondary disasters. (Xinhua)
Chinese military to recruit more college students in 2019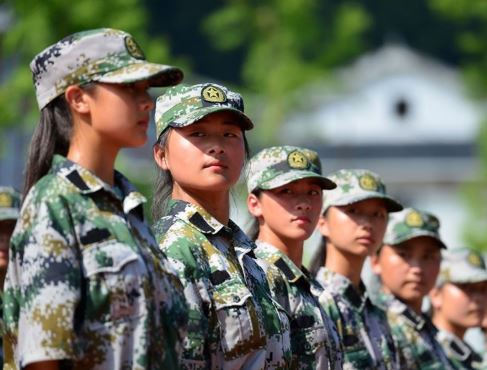 The Chinese military will increase the proportion of college students in its 2019 recruitment, according to a national conscription teleconference on Wednesday.
According to the conference, this year's recruitment mainly targets young people aged between 18 and 22 with senior high school education or above.
College students and graduates are preferred in recruitment, and they will enjoy extended age limits. (Xinhua)
China sees fewer DUI traffic accidents, related deaths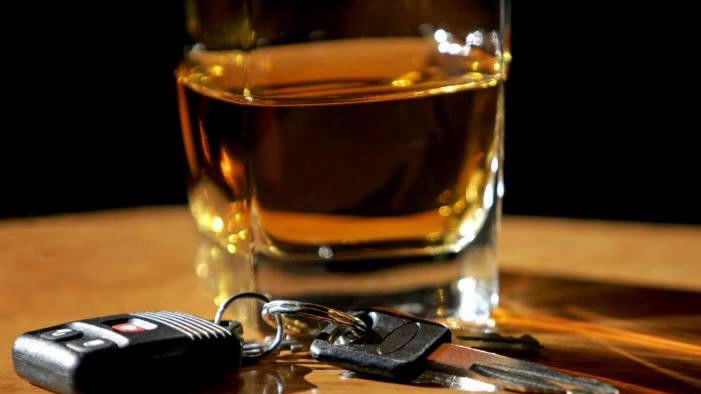 China reported decreases both in traffic accidents involving driving under the influence (DUI) of alcohol and drunk driving and related deaths in the first six months of this year.
A total of 901,000 cases of DUI were spotted and investigated in the Jan.-June period, said a source of the traffic management bureau of the Ministry of Public Security.
During the period, traffic police officers handled 1,525 DUI traffic accidents, down 20.7 percent, while the death toll during the period was 1,674, down 20.4 percent. (Xinhua)
Boris Johnson becomes UK PM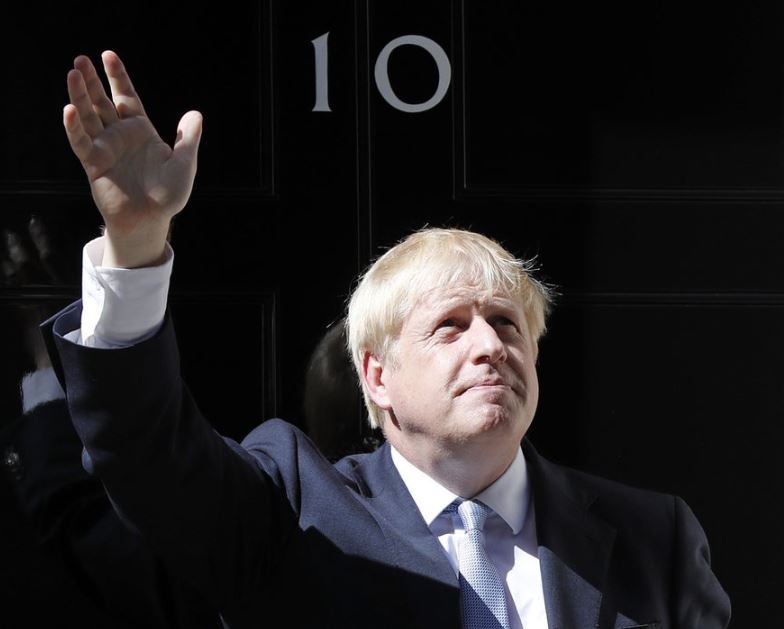 Boris Johnson officially became Britain's new prime minister on Wednesday after a meeting with Queen Elizabeth II, Buckingham Palace said in a statement.
The former mayor of London and foreign secretary has vowed that Britain will leave the EU on Oct. 31, with or without a deal on departure terms. Economists warn that a no-deal Brexit would disrupt trade and plunge the UK into recession, and the EU is adamant that the deal it made with Theresa May will not be renegotiated.
Johnson has just 99 days to make good on his promise to deliver Brexit by that date. (AP-AFP)
Sri Lanka to issue free visas for Chinese tourists from Aug. 1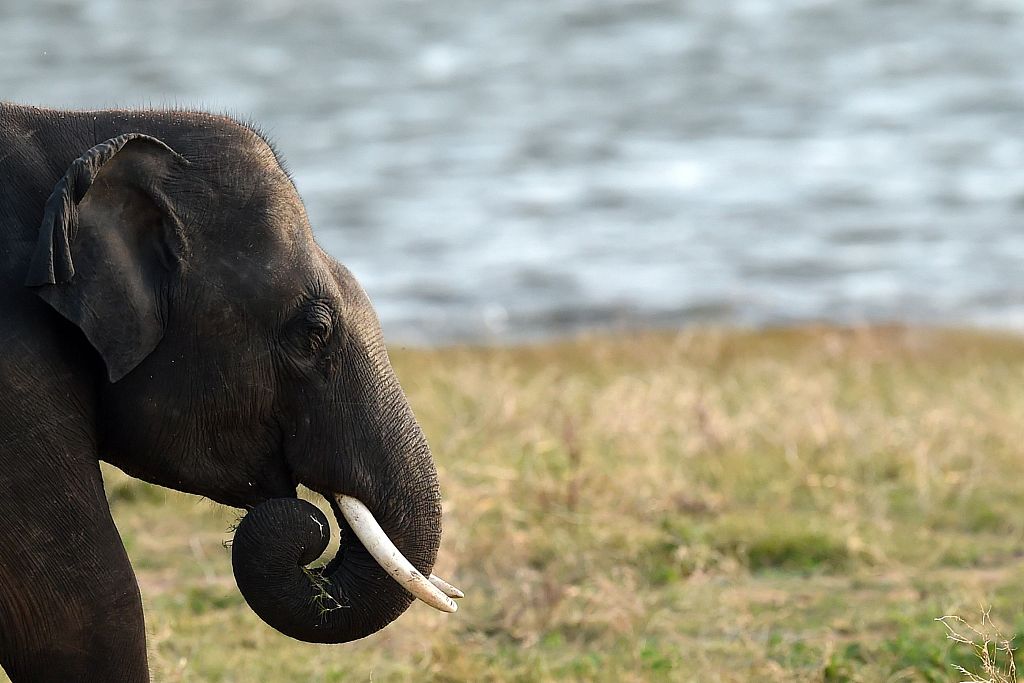 Sri Lanka's cabinet of ministers has approved a proposal from the Sri Lanka Tourism Ministry to include China in its free visa policy which will be launched from August 1, Minister of Tourism Development John Amaratunga said on Tuesday.
Amaratunga said China was the second-largest market for Sri Lanka tourism and the free visa policy for the Chinese market would boost Chinese tourist arrivals.
India, Netherlands and certain European countries are also included in the free visa policy. (CGTN)
Frenchman to try flying across Channel on his flyboard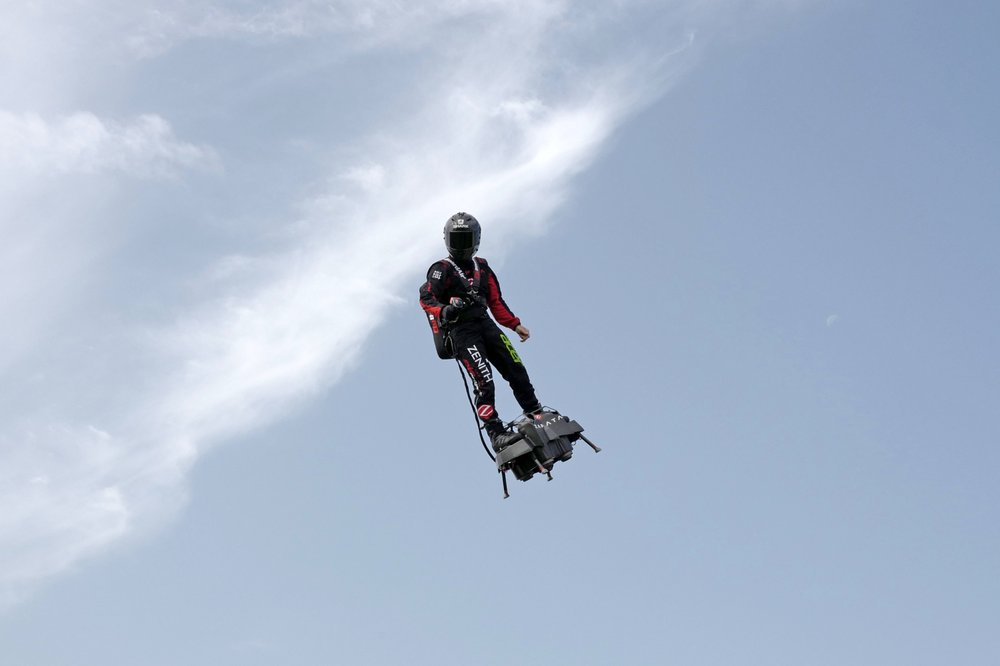 The man who wowed the crowd in Paris on Bastille Day, whirling over France's leaders on his flyboard, was undertaking final checks Wednesday for his biggest challenge yet: Soaring across the English Channel.
Franky Zapata plans to takeoff Thursday, anchored to his flyboard — a small flying platform he invented — from Sangatte, in France's Pas de Calais region to the Dover area in southeast England.
He said he's confident but he didn't want to make projections about his arrival across the 36-kilometer stretch of water. (AP)
Tokyo 2020 Olympic medals unveiled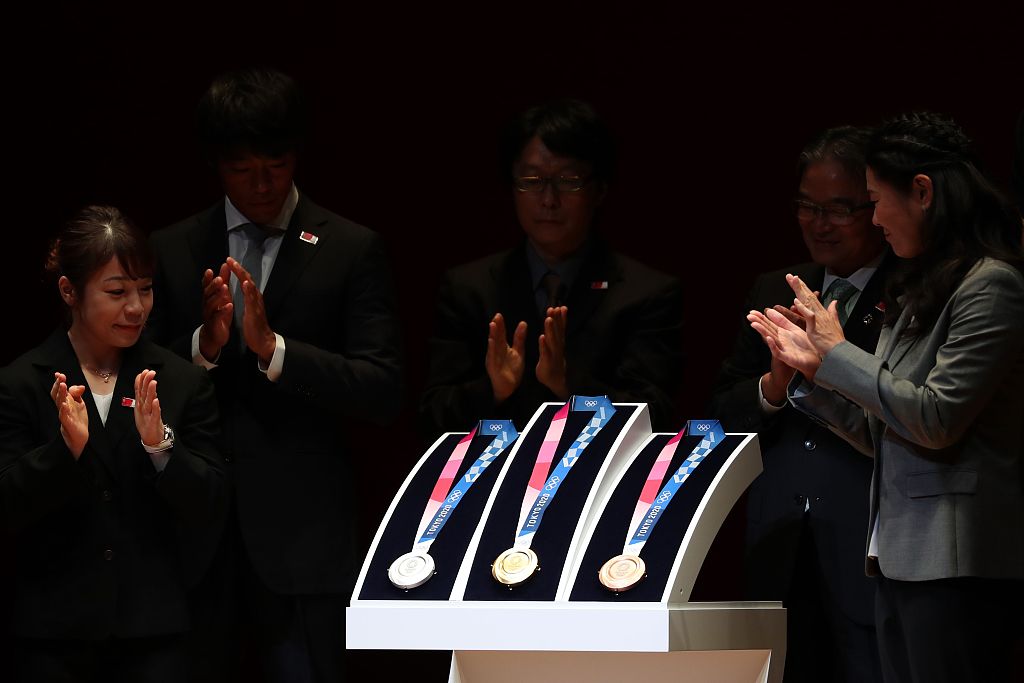 Organizers of Tokyo 2020 Olympics and Paralympics on Wednesday unveiled the medals to be presented at the Games next summer.
The medals feature Nike, the mythical Greek goddess of victory, as stipulated by the International Olympic Committee. On the back, the medals bear the Olympic rings and Tokyo 2020 logo inside a swirl design.
Conceived by Japanese designer Junichi Kawanishi, the gold medal weighs 556 grams, the silver 550 grams and the bronze 450 grams. According to the local organizing committee, the gold and the silver are the heaviest in the history of the Summer Olympics. (Xinhua)
Thanks for listening and be sure to catch us tomorrow.
And now for the Question of the Day:
What magical item does Alladin use to fly on?
(Answer: Carpet.)
Today's quote is from English author Samuel Johnson (1709-1784).
"I never desire to converse with a man who has written more than he has read."
(Produced by Nancy Yan Xu, Ryan Yaoran Yu, Brian Lowe, and Elaine Yue Lin. Music by Eugene Loner.)