Chinese mainland reports 6 new confirmed COVID-19 cases
People's Daily app
1587689141000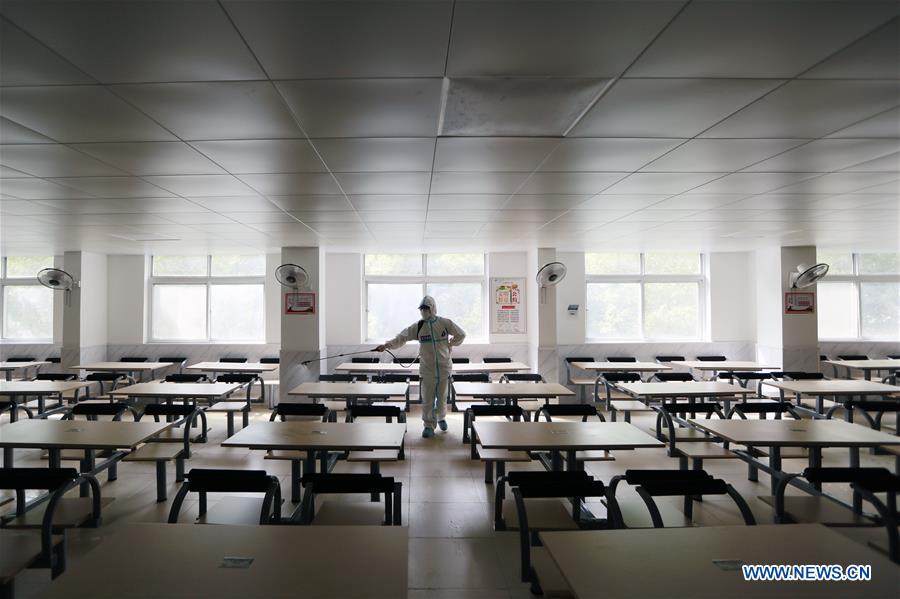 A firefighter carries out disinfection to the dining hall at the No. 23 Senior High School in Huangzhou District of Huanggang, central China's Hubei Province, April 22, 2020. (Photo: Xinhua)
Chinese health authority said Friday that it received reports of 6 new confirmed COVID-19 cases on the mainland Thursday, of which two were imported.
The other four new cases were domestically transmitted, the National Health Commission said in a daily report, noting that three cases were reported in Heilongjiang Province and one in Guangdong Province.
No death was reported Thursday on the mainland. Two new suspected cases, all imported, were also reported in Shanghai.
Also on Thursday, 34 new asymptomatic COVID-19 cases were reported on the mainland, including one imported one.