Doctors, nurses in Wuhan work hard to bring hope
People's Daily app
1580356412000
Doctors and nurses in Wuhan, the epicenter of the novel coronavirus outbreak, are working around the clock to fight this virus, fighting through the discomfort that wearing masks around the clock brings.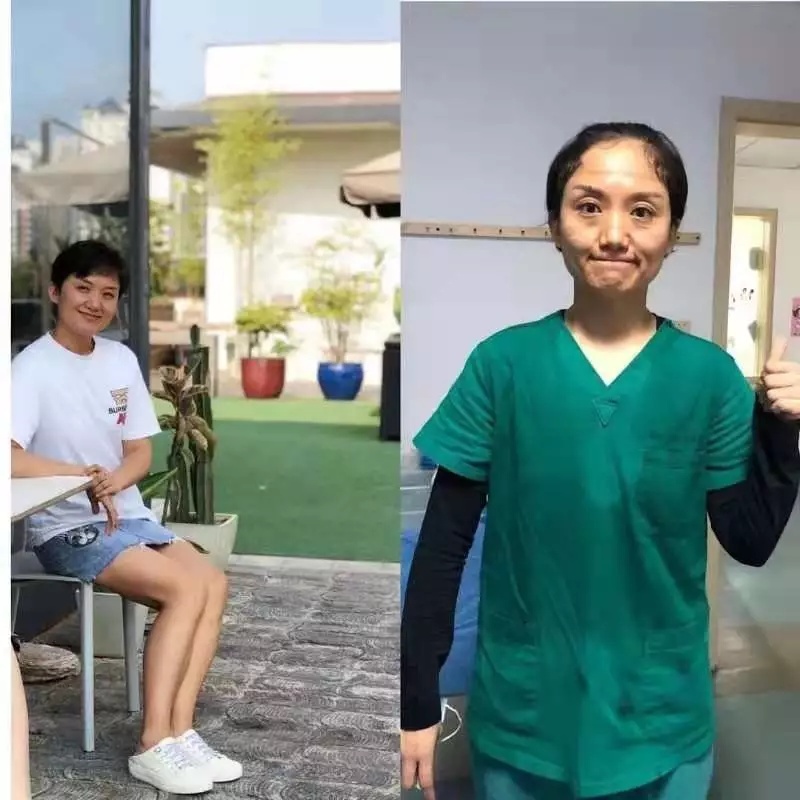 Wei Guo, the head nurse of the 986th Military Hospital affiliated with the Air Force Medical University of PLA, has been working in Wuhan non-stop for hours. As a result of the high intensity work environment, her face appears bloated when taking off her mask, and she feels more pain when putting her mask back on.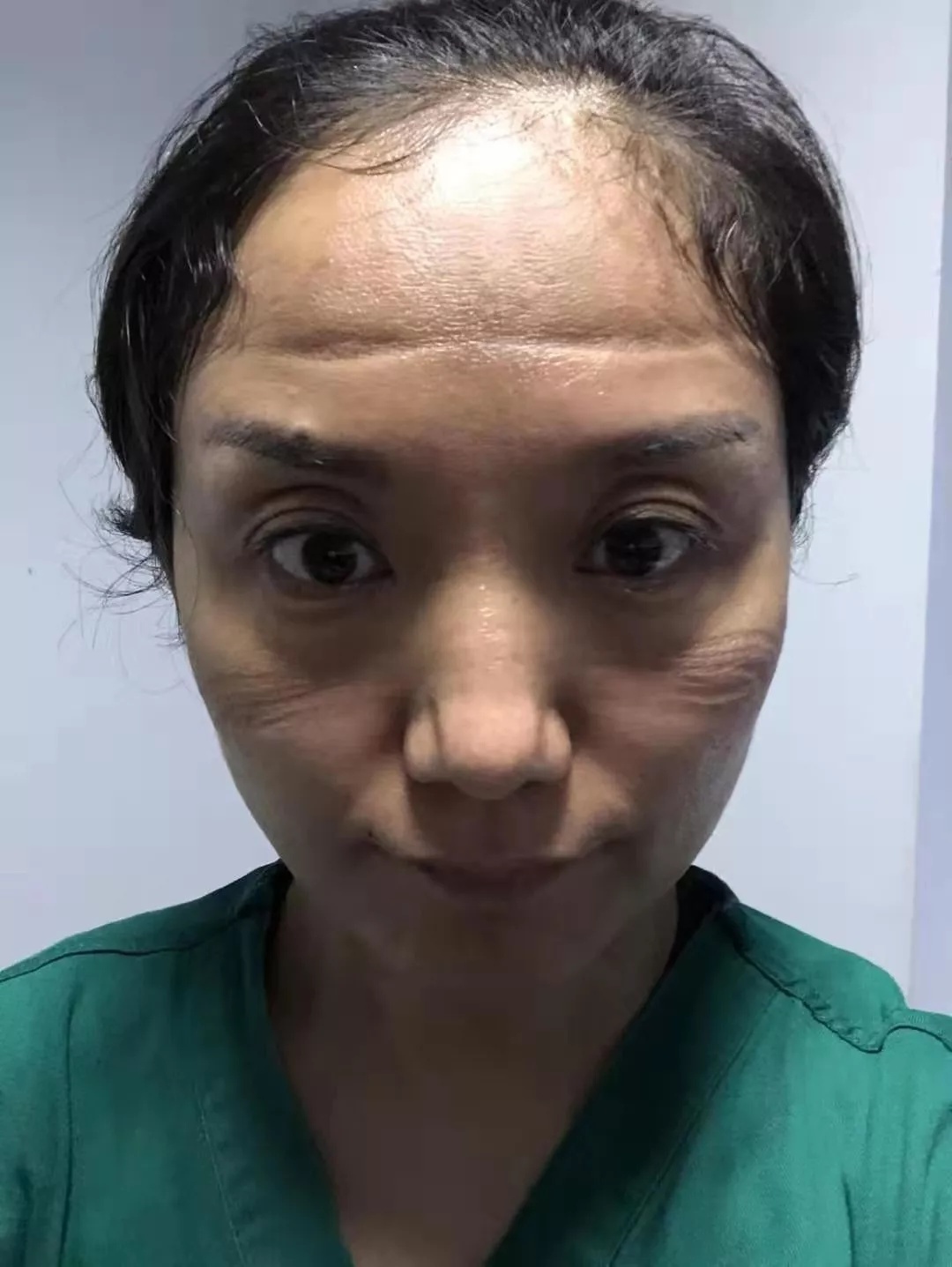 Guo is in charge of inspecting hospital beds and various treatments.
Her college classmates were concerned to learn that she went to Wuhan to support the medical staff treating the coronavirus.
Her classmates showed their support and concern through posting on social media.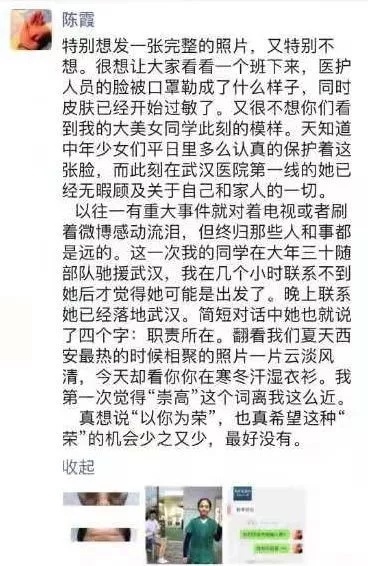 "I really want to post a picture of her, but I cannot bear to post her picture. I would like to show you how the face of the medical staff is strangled by the mask after a shift, and the skin is already allergic. At the same time, I don't want you to see how my beautiful classmate (Guo) become at the moment. God knows how seriously the girl protects her face on a daily basis, but at the moment at the forefront of Wuhan's hospital, she has no time to take herself and her family into account," Guo's classmate wrote.
"In the past, whenever there was a major event, I would be moved to tears by watching TV or checking Weibo, but after all, those people and things were far away. This time my classmate (Guo) followed the army of doctors to Wuhan on New Year's eve, and I couldn't get in touch with her for a few hours before I thought she might be on her way. When I finally reached her, she had landed in Wuhan in the evening. After a short conversation, she said just a simple statement: this is where my the duty is. Looking at the photos of our gathering in Xi'an, you look so calm during the hottest part of the summer, but I found you sweating during the chilly winter today. For the first time I felt the word 'sublime'. I really want to say 'I am proud of you', but I also really hope this kind of 'proud' opportunity doesn't happen often," said Guo's classmate.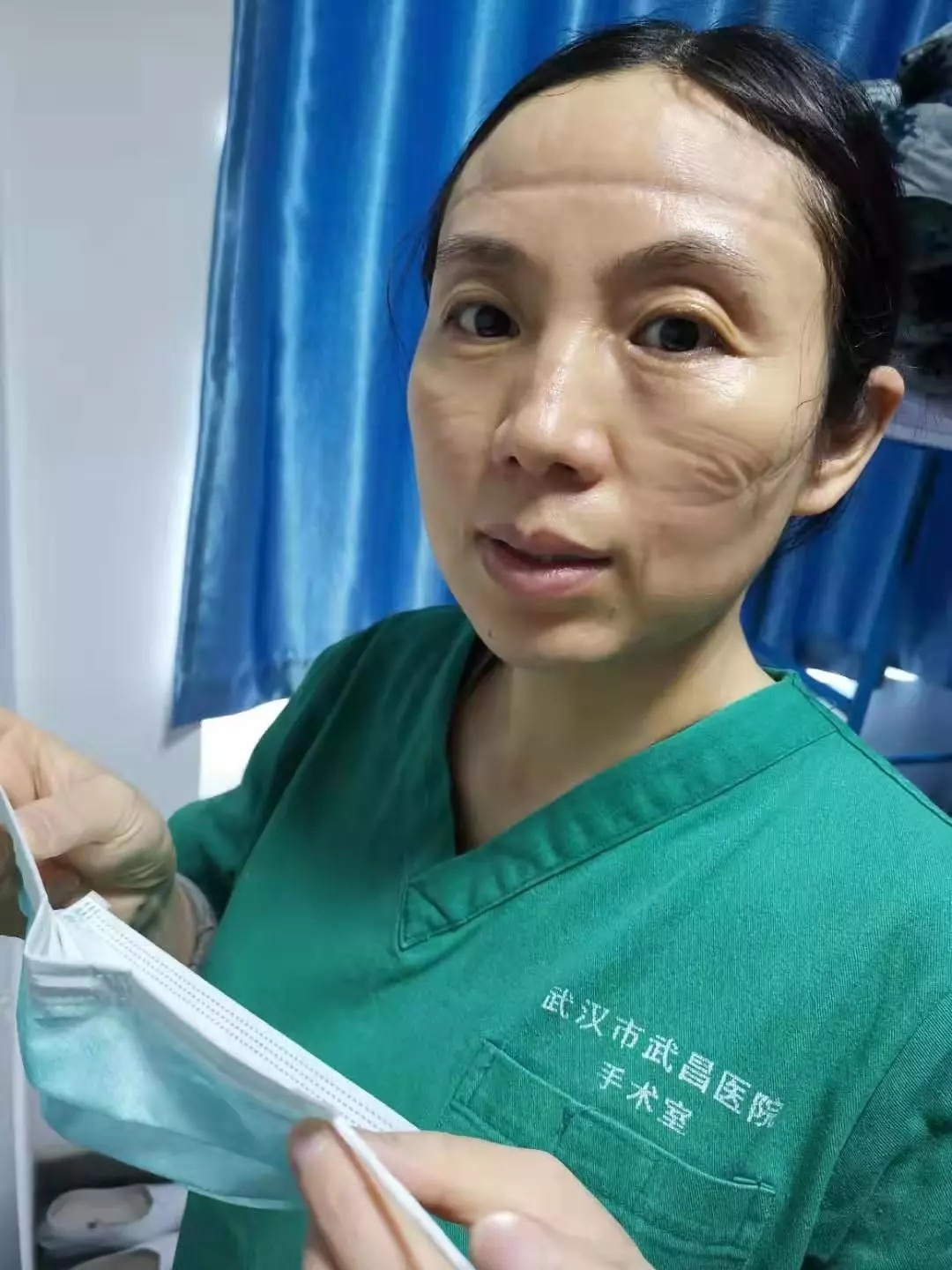 Like Guo, many other doctors and nurses are fighing on the front lines of the epidemic, this picture shows head nurse Chunli Mei taking off her mask after hours of work.
(Compiled by Chen Sihui and Ni Tao)