Xi vows to expand opening-up in a meet with Merkel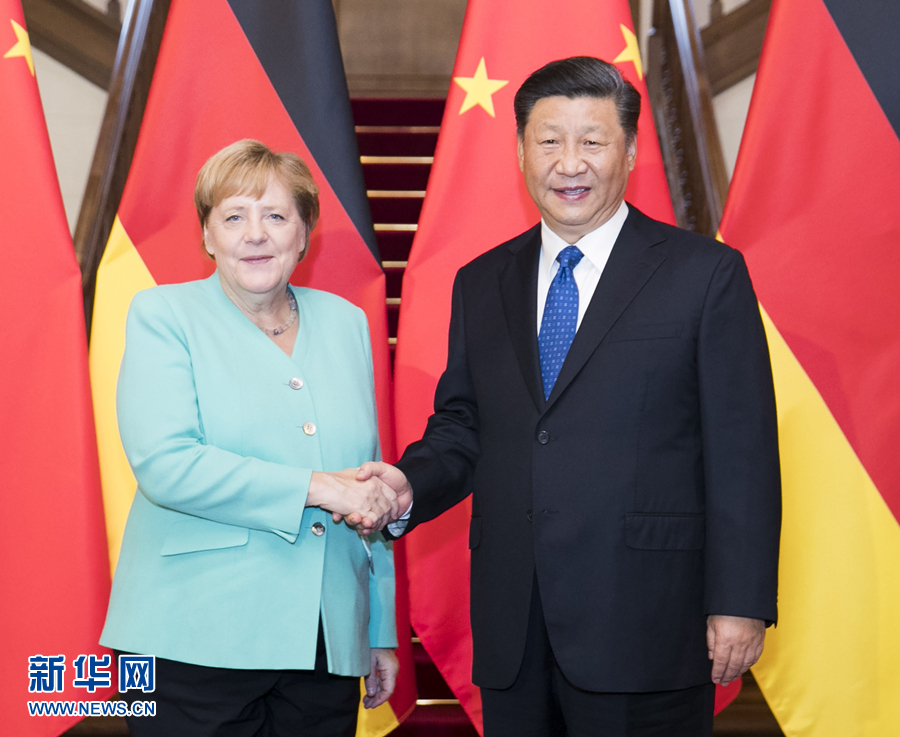 (Photo: Xinhua)
BEIJING, Sept. 6 (Xinhua) -- Chinese President Xi Jinping on Friday met with German Chancellor Angela Merkel in Beijing.
President Xi Jinping said that China will match its words with deeds to expand opening up.
The Chinese market is large enough and will grow larger as China develops.
China's greater opening up is gradually extending from the manufacturing sector to financial and service sectors, which will bring more new opportunities to Germany and the rest of the world, Xi said.
China and Europe share common interests on safeguarding the basic rules of multilateral trading system, Xi said.
Xi said as world's major economic entities and major countries with global influence, China and Germany should demonstrate responsibility, jointly maintain international fairness and justice, and safeguard free trade and multilateralism.
Merkel is paying an official visit to China from Friday to Saturday at the invitation of Chinese Premier Li Keqiang.