Ambassador Cui reiterates cooperation, solidarity in time of pandemic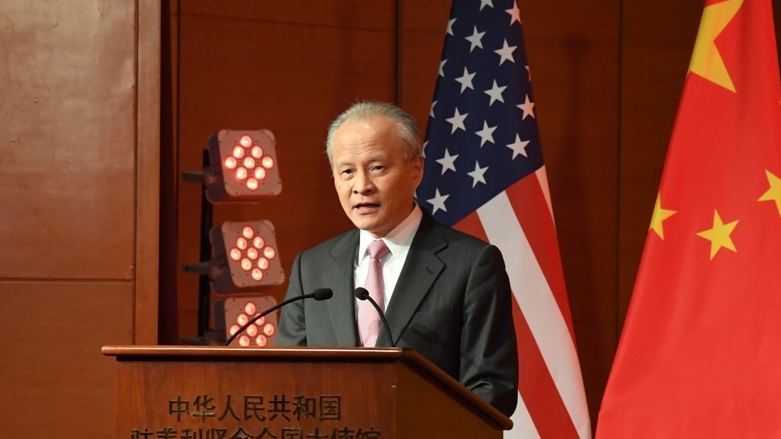 File photo of Cui Tiankai, Chinese ambassador to the U.S. (Photo: Xinhua)
Chinese Ambassador to the U.S. Cui Tiankai reiterated the importance of cooperation and solidarity between countries, especially in the time of the COVID-19 pandemic in a speech on Thursday.
Cui called on countries to learn lessons from what had happened in the past. "During the Depression in the 1930s, rampant protectionism and trade barriers dragged down the global economy and foreshadowed the Second World War."
"People cannot step in the same river twice."
The Chinese diplomat has been very active these days due to the mounting tensions between China and the U.S. Since March, U.S. President Donald Trump's administration has repeatedly pointed the finger at China for the pandemic, blaming China for the "delay" and "man-made virus" without sufficient proof.
Critics have argued the Trump administration is using this theory as a way to deflect from its poor response to the outbreak.
More than 1.2 million Americans have tested positive for the coronavirus, with nearly 73,000 dead from the deadly virus, according to a running tally compiled by Johns Hopkins University.
Still, Cui, on behalf of his country, expressed appreciation for the people, companies and organizations of the U.S. for assisting China during the initial phase of the outbreak.
"The Chinese, in return, offered back a large sum of medical resources to the American people when the disease soared in the U.S.," Cui said.
He urged the world to work as a whole. "No country or region can stay isolated," he said.