White paper elaborates on China's policies, initiatives in tackling climate change
BEIJING, Oct. 27 (Xinhua) -- China on Wednesday released a white paper to document the country's policies, actions and progress in mitigating climate change, a common challenge for mankind, and to share its experience and approaches with the rest of the world.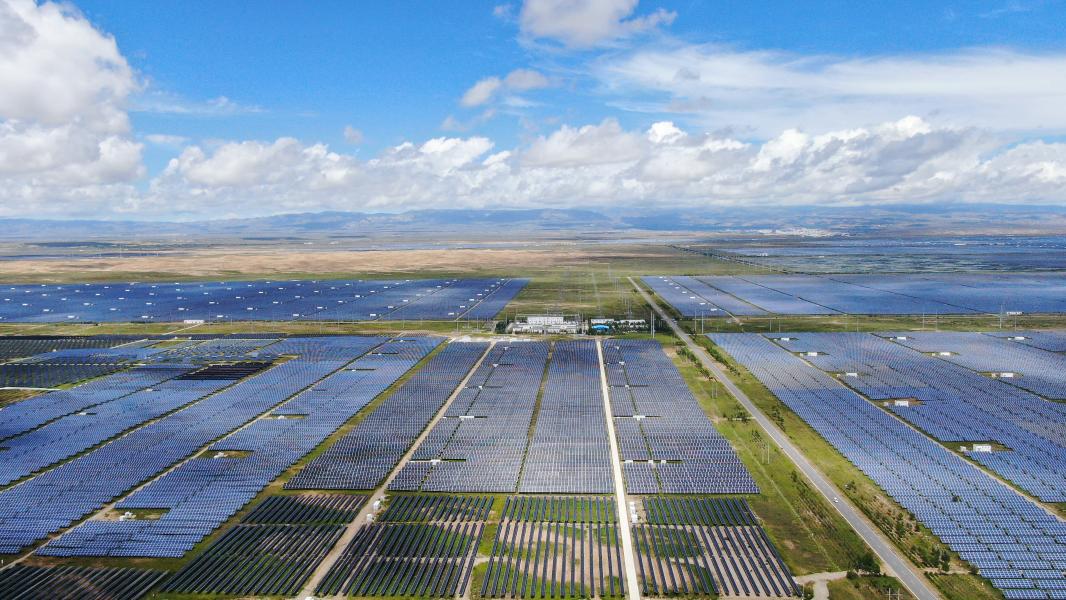 China is committed to building a global climate governance system that is fair, rational, cooperative and beneficial to all, and makes its due contribution to tackling climate change using its greatest strengths and most effective solutions, said the white paper titled "Responding to Climate Change: China's Policies and Actions."

NATIONAL STRATEGY
As the world's largest developing country, China faces challenges across a range of areas including economic development, improving the people's lives, and environmental protection.
However, the country has been actively responding to climate change in a responsible manner, considering it to be a major opportunity to transform its growth model, according to the document released by the State Council Information Office.
To meet its targets in response to climate change, China has implemented a variety of strategies and policies, including incorporating the response to climate change into its national economic and social development plans.
Starting from the 12th Five-year Plan period (2011-2015), it has incorporated reducing carbon intensity into the outline of the plans for national economic and social development as binding targets.
China has also worked to create a spatial configuration for green development.
For instance, it has drawn redlines for identified protected areas (PAs), areas that are ecologically vital and vulnerable but not included in PAs, and areas with important potential ecological value, thus increasing their carbon sequestration capacity.
In addition to these, China has continuously enhanced its efforts in developing green and low-carbon industries, curbing the haphazard development of energy-intensive and high-emission projects, and improving the energy mix.
In tackling climate change, the country has given full play to the role of the market and continuously increased green finance support.
On July 16, 2021, China's national carbon market started online trading. A total of 2,162 power generation companies were involved, representing 4.5 billion tonnes of carbon dioxide emissions, making it the world's largest emissions trading system.
Data from the white paper showed that as of the end of 2020, China's balance of green loans amounted to 11.95 trillion yuan (about 1.87 trillion U.S. dollars), of which the clean energy loan balance was 3.2 trillion yuan.
Thanks to the painstaking efforts, China has achieved positive results in tackling climate change.
Taking carbon intensity drop as an example, the country's carbon intensity in 2020 was 18.8 percent lower than that in 2015 and 48.4 percent less than that in 2005, which means that China had more than fulfilled its commitment of achieving a 40 to 45 percent reduction in carbon intensity from the 2005 level by 2020.
CHINA'S INITIATIVES
Addressing climate change is a cause shared by all of humanity, the white paper said. "Faced with unprecedented challenges in global climate governance, the international community needs to respond with unprecedented ambition and action."
The document called on the international community to commit to sustainable development, multilateralism, the principle of common but differentiated responsibilities, win-win cooperation and concrete actions.
"In meeting the climate challenge, no one can isolate themselves and unilateralism will get us nowhere. Only by upholding multilateralism, unity and cooperation can we deliver shared benefits for all nations," it said.
The principle of common but differentiated responsibilities must be committed and this is the cornerstone of global climate governance, according to the white paper.
Noting that challenges posed by climate change are real, severe and lasting, the white paper said China will work with other parties to achieve the full, balanced, effective and sustained implementation of the United Nations Framework Convention on Climate Change and the Paris Agreement.
"All countries should strengthen solidarity and cooperation, and build a global community of shared future together. This is China's new vision for human development, in the common interest of all peoples," it said.