China's draft coast guard law conforms to int'l practices: FM spokesperson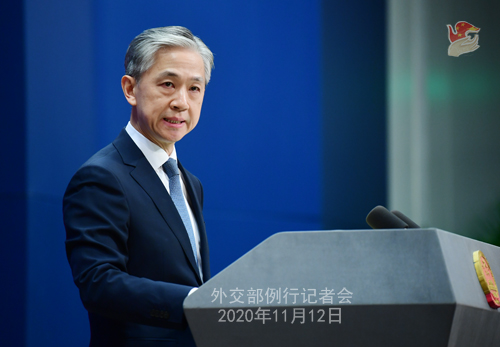 BEIJING, Nov. 13 (Xinhua) -- China's enacting of coast guard law is a normal legislative activity of the National People's Congress, and the contents of the draft law are in line with international practices and practices in other countries, a Chinese Foreign Ministry spokesperson said on Friday.
Spokesperson Wang Wenbin made the remarks at a press briefing when asked about foreign concerns that China will use the coast guard law to strengthen its maritime claims, which may lead to tensions.
Noting that Chinese coast guards are an important law enforcement force, Wang said the purpose of the law was to clarify the functions, authority, means, supply and supervision of coast guard agencies, and to ensure the coast guard has rules to follow when safeguarding rights, enforcing laws and undertaking foreign cooperation.
The law will help Chinese coast guards better fulfill their duties and obligations under international treaties and maintain good maritime order, the spokesperson added.
"China's policy and position on maritime issues remain unchanged. China will continue to work with relevant countries to properly handle differences through dialogue and consultation in a bid to safeguard regional peace and stability," Wang said.