Civil aviation regulator suspends all GA8 flights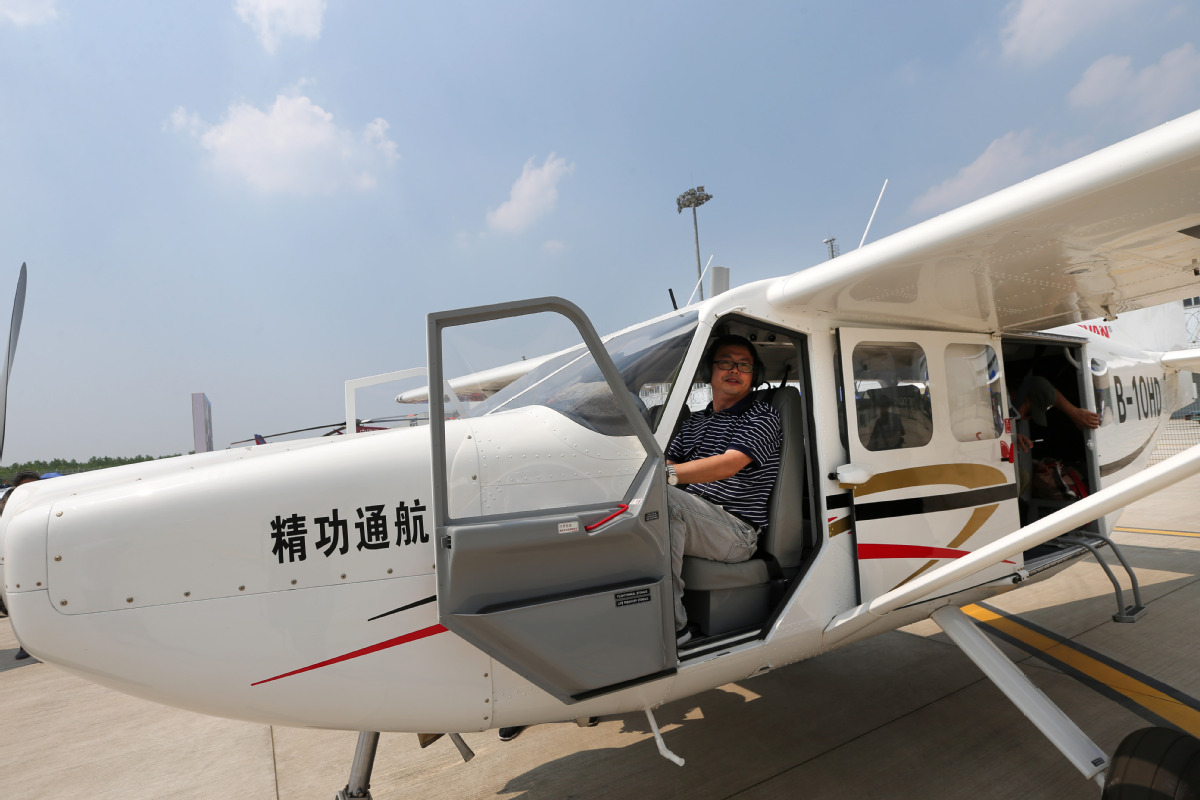 A GA8 plane at an exhibition. (Photo: China Daily)
The civil aviation regulator has suspended operations of all flights of GA8 and GA8-TC 320 aircraft manufactured by Mahindra Aerospace following a crash in Sweden that killed nine people earlier this month.
The directive issued by the Shenyang Aircraft Airworthiness Certification Center at the Civil Aviation Administration of China took immediate effect on Saturday.
According to the directive, on July 14, a fatal accident occurred with a GA8 plane-dubbed the Airvan 8-during a sky diving trip near Umea in northern Sweden, killing all nine people on board.
Preliminary investigations indicated that a wing might have detached from the plane before the accident, but the root cause of the incident remains unknown, the directive said, adding that the aviation administration decided to ground operations of all affected aircraft registered in China.
An official from the certification center Center who preferred to be anonymous told China Daily that there are 228 GA8 planes worldwide, eight of which are registered in China and mostly used for sky diving and tourism.
The GA8 single-engine aircraft, built in Australia by Mahindra Aerospace, can seat eight passengers and a pilot. It can be used for tourism, sky diving, cargo transportation, law enforcement, medical evacuations and humanitarian missions in remote locations, according to the company's website.
As GA8's sole Chinese agency and largest operator, Jinggong General Aviation Company signed an order for 10 planes last year, according to its WeChat account.
The 10 planes were for a government contract with the General Administration of Sport of China, mainly for professional sky diving training and use.
The company has also opened air sightseeing tours with the operation of GA8 aircraft at scenic spots, including the Badaling section of the Great Wall in Beijing among others.