Fake reporters obstruct officers on duty: Hong Kong police
HONG KONG, Sept. 7 (Xinhua) - Hong Kong police officers who are responsible for media liaison said some protesters had been using fake identities to pose as reporters during demonstrations to obstruct police from performing duties.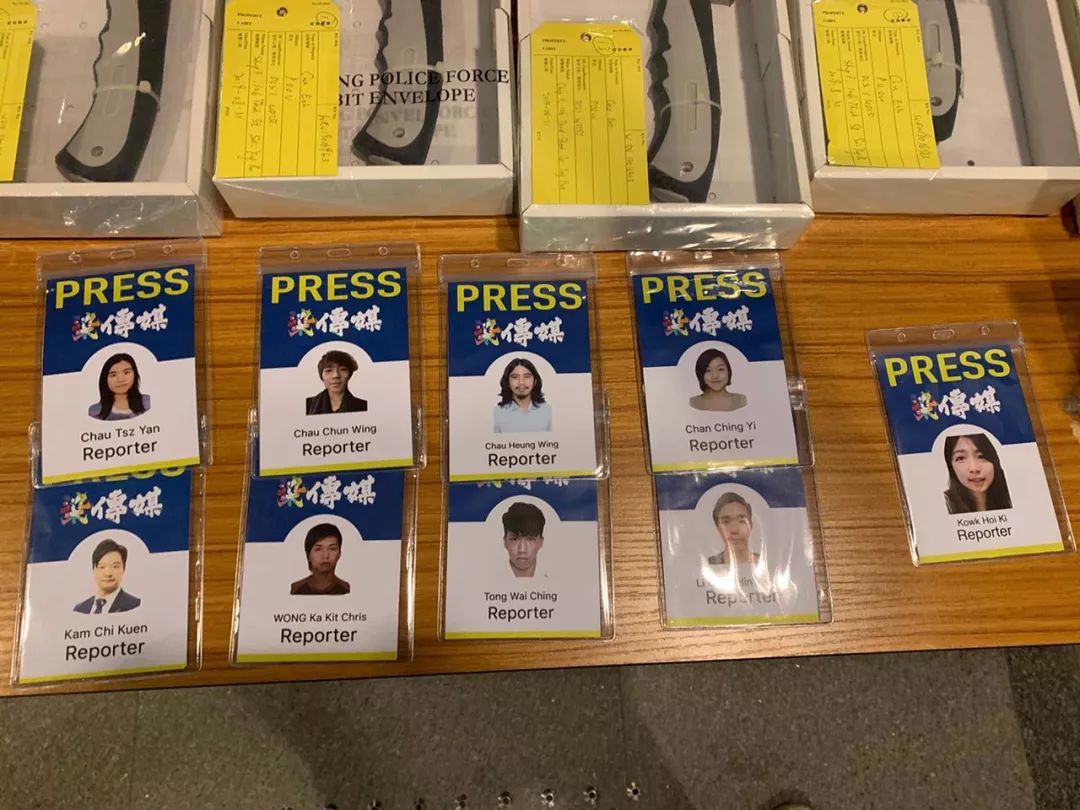 Fake reporters' credentials (Photo: Capital news)
During the protests in the past three months, some protesters wearing yellow press vests often stood in the way of police lines to disturb police operations, officers with the media liaison team said Friday.
The media liaison team of the police, with main responsibilities of assisting police operations and serving as a bridge between the police and the press, has 200 officers who have been dispatched over 1,500 times since June.
"If a reporter is surrounded by protesters and if they are in a dangerous situation, we will help them leave the scene," said an officer surnamed Cheung.
During an illegal gathering on July 28, the police fired tear gas to disperse violent protesters. But one of the journalists did not have time to retreat and felt intense eye pain. Cheung helped him find water in the nearby building to rinse his eyes.
Ko Chun Pong, a superintendent of Hong Kong Police Public Relations Branch, said reporters are advised to keep an appropriate distance from police during their operations.
Violent protesters who charged police lines and vandalized public facilities often put lives of the others on site in danger. On several occasions, reporters' clothes caught fire from burning petrol bombs thrown by the rioters.
On Aug. 3, Ko was hit in the chest by a brick thrown by protesters and had to receive treatment in a hospital.
The officers said when they attempted to arrest offenders, fake reporters used their cameras and elbows to block officers from carrying out their duties, with some even insulting the officers with very offensive language. On one occasion, steel balls were fired from the area where the journalists gathered.
"When we suspect people are fake journalists, we will ask for their credentials and persuade them to leave. But the frontline situation is rather precarious and it is very difficult to discern every fake journalist," added Cheung.