China's holiday railway traffic up sharply compared to 2022
People's Daily app
1674619258000
China's railways handled 6.96 million passengers on Tuesday, with 8,013 passenger trains in operation, according to China Railway Group. On Wednesday, the national railway is expected to handle 8.35 million passengers, with 9,094 trains in operation.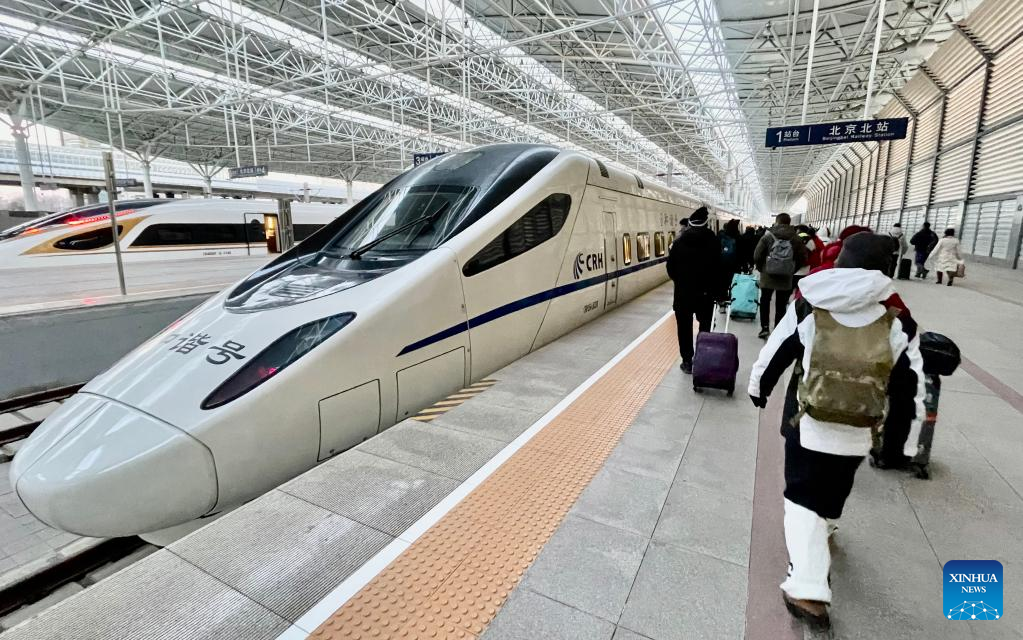 China's Spring Festival travel rush this year lasts for around 40 days, from January 7 to February 15. The volume of national railroad passenger traffic rebounded sharply compared to the year before. In the 15 days before the Chinese New Year, from January 7 to 21, the total number of passengers handled was 109,543, 000, with an average of 7,300,000 passengers a day. That's up 27.3 percent from the previous year.

Officials from the China Railway Group note the Spring Festival travel rush this year is the first after the optimization of China's COVID-19 policies.
(Compiled by Zhang Tianchen)