Podcast: Story in the Story (5/1/2020 Fri.)
People's Daily app
1588267087000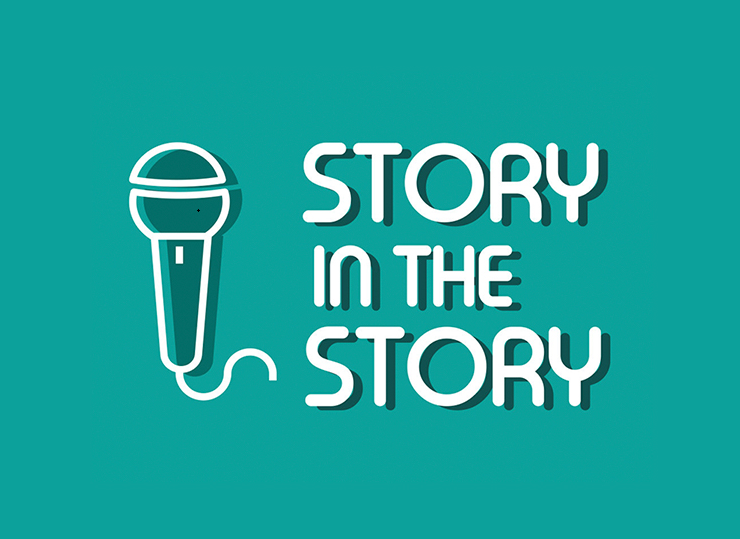 From the People's Daily App.
This is Story in the Story.
While most Kazakh people in northwest China's Xinjiang Uygur Autonomous Region have bid farewell to their past nomadic life, Kinesgul Nurtanakin persists in keeping their ethnic memory alive with a craft she inherited from her family.
The 52-year-old Kazakh woman runs a company dedicated to designing, making and promoting Kazakh yurts and clothing in the city of Yining, Ili Kazakh Autonomous Prefecture.
Kazakh embroidery is commonly adopted on carpets and tapestries found inside Kazakh ethnic yurts and clothing as well as other ornaments and articles for daily use.
A yurt is a "mobile home" for Kazakh nomads. Kinesgul said "Changlak" refers to the skylight in a yurt's roof in the Kazakh language. It bears symbolic significance that indicates a Kazakh family's vicissitudes.
Today's Story in the Story looks at how this ethnic culture is flourishing brightly.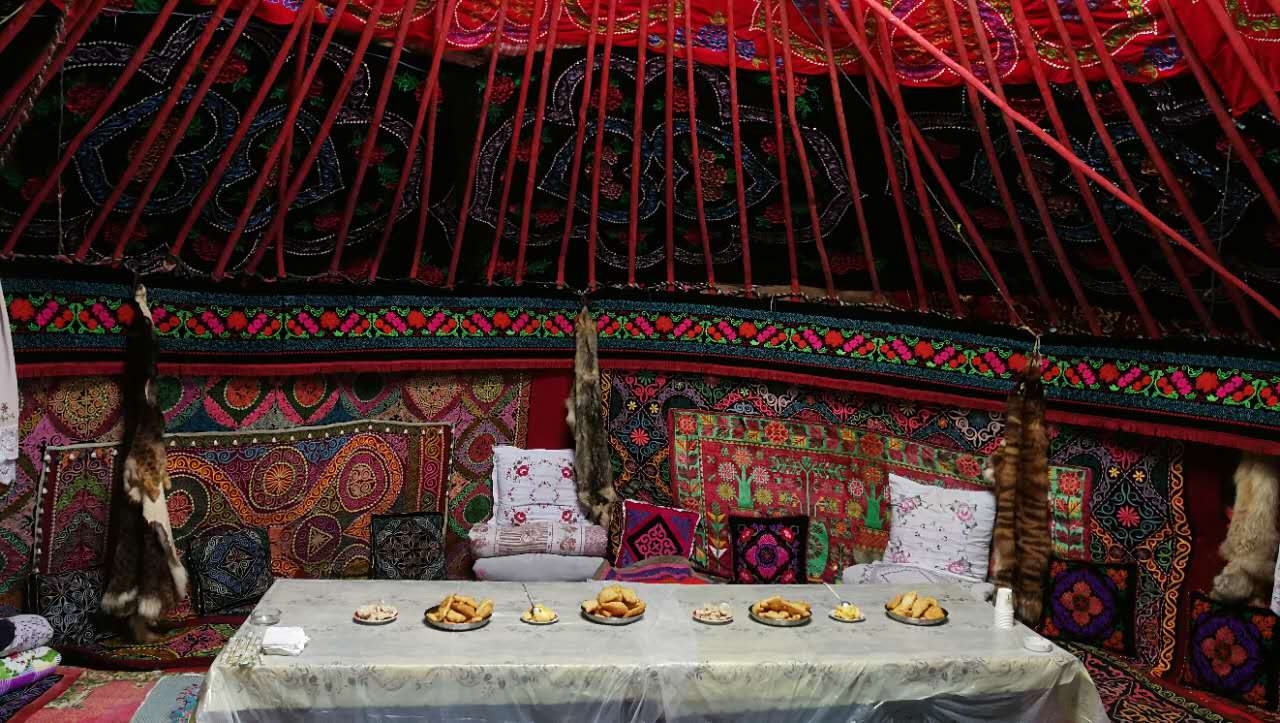 A dining table inside a traditional Kazakh tent. (Photo: CGTN)
"Elders in the family usually pass 'Changlak' to the youngest family member. By accepting 'Changlak,' the child also inherits all the glory, property and culture in the family," Kinesgul said. "It's a solemn ceremony, and I want to protect the culture behind it."
What Kinesgul inherited from her family is embroidery artistry.
In her college years, she began collecting clothing patterns and Kazakh ethnic symbols, which later inspired her to enter the embroidery business.
In 1998, Kinesgul set up a workshop to make Kazakh yurts and clothing. They sold well both in China and overseas.
When she started to establish her factory over two decades ago, she spent a long time traveling around Ili to visit elderly embroiderers. They were surprised to see a young woman who had such passion for traditional embroidery.
"An elderly lady from the county of Tekes was so excited that she even cried. She taught me everything she knew about embroidery," Kinesgul said. "I received many embroidery collections from them. Some even contacted me in their last days and entrusted me with their wishes to protect this cultural heritage."
In the exhibition area of Kinesgul's company hangs a tapestry, which was saved from a nomadic household. "They used the tapestry to keep dust and dirt away from the clay oven. I bought it from the family and soaked it in water for 10 days for the exquisite embroidery patterns to appear."
She believes it was made more than a century ago and regards it as the treasure of her company.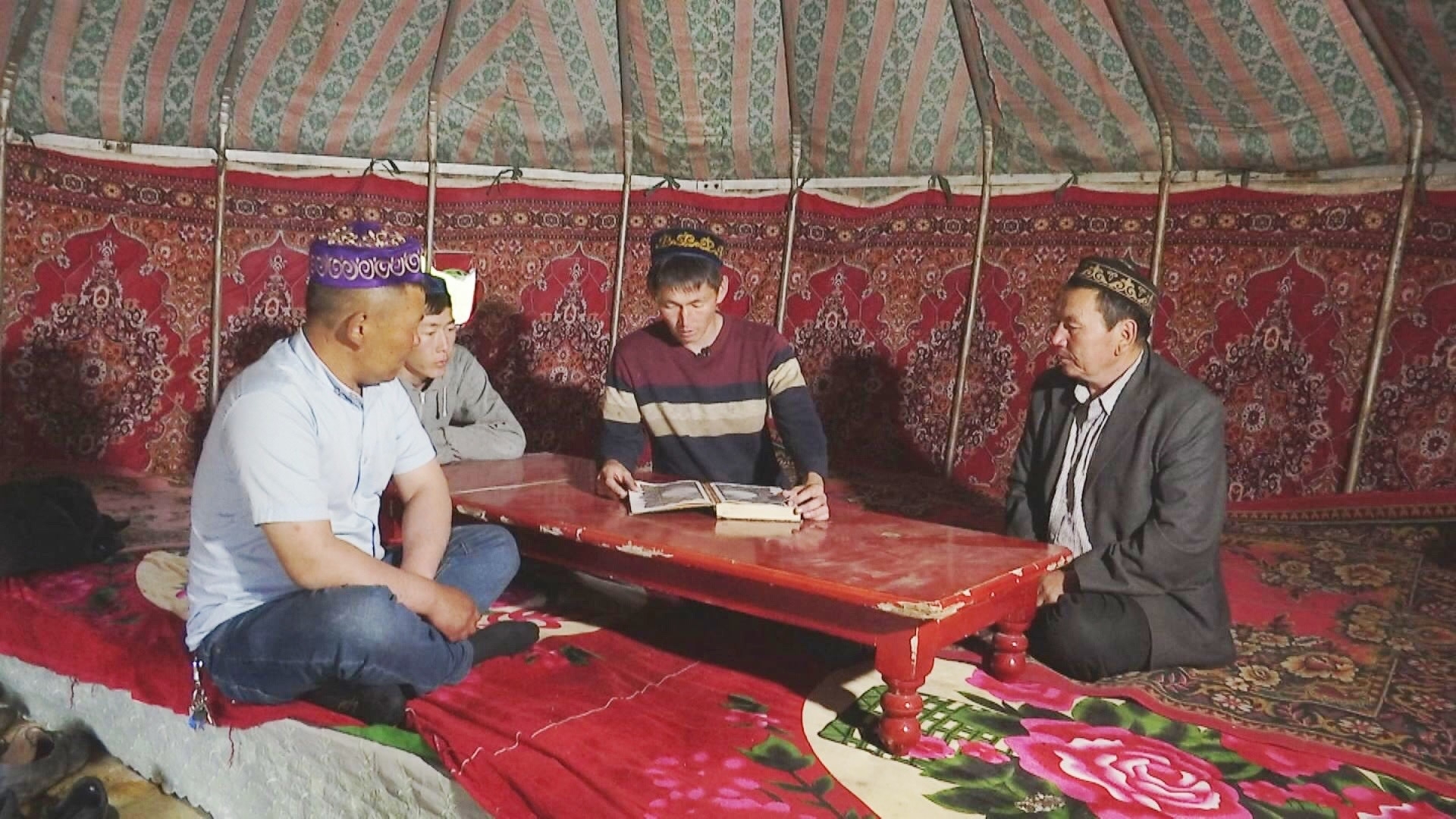 Yeshat Haleken, shares Quran with family and friends in the traditional Kazakh yurt. (Photo: CGTN)
Kinesgul has so far collected over 1,000 Kazakh ethnic patterns and trained hundreds of apprentices.
"Sirmak" is felt carpeting for yurts. They are tailored into different sizes and with various patterns. Kinesgul's products are popular because customers believe that she respects tradition and seeks innovation.
As the main material used in a yurt, traditional felt is susceptible to humidity and worms and does not smell good.
To solve these problems, Kinesgul cooperated with an Inner Mongolian-based enterprise to develop a new type of felt, which has gained popularity among customers.
She employed four graduates majoring in art and design, whose main task was to bring in varied art elements into the products.
Her son Marhulan Jarkin also helps out. Marhulan returned to Ili after graduating from college in Beijing. He felt obliged to inherit the precious technique as his mother did.
With the knowledge he learned at school, Marhulan displayed the yurt samples online via digital modeling.
In 2019, he and his mother built a huge yurt that covered 350 square meters. It was 10.8 meters tall and 20 meters in diameter and instantly became a local landmark.
"Our products will be presented with virtual reality technology, and we can also design items such as magnets and jewelry boxes," the son said, enthusiastic about their future plans.
"The business has been burgeoning with the help from my son," Kinesgul said. "We want to bring traditions to life so that the yurt can tell its own story."
(Produced by Nancy Yan Xu, Brian Lowe, Lance Crayon and Da Hang. Music by bensound.com. Text from Xinhua.)