China will be even more prosperous after overcoming epidemic: Xi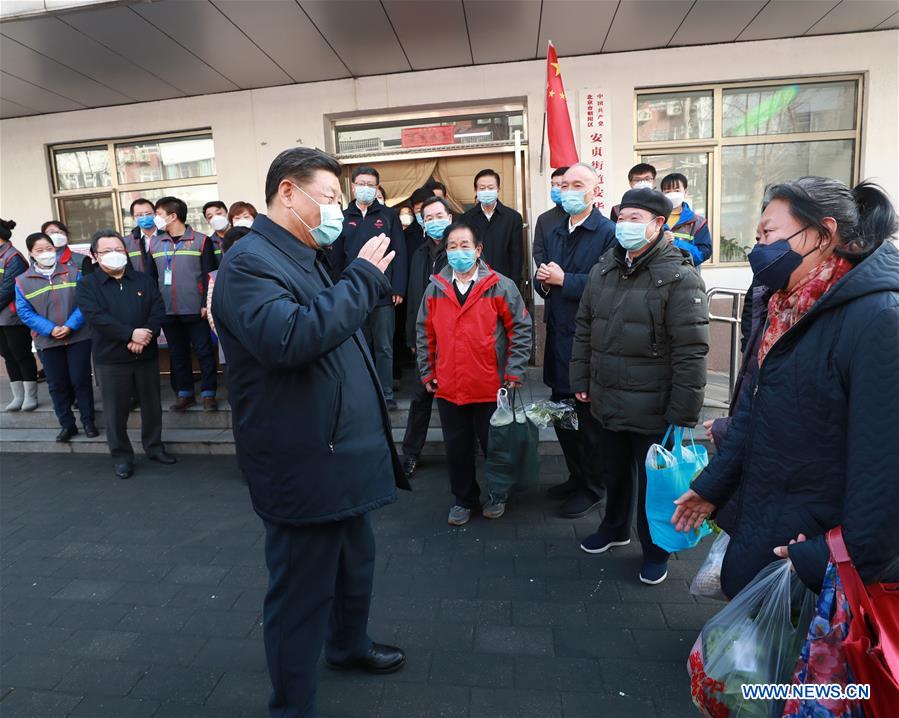 Chinese President Xi Jinping inspects the novel coronavirus pneumonia prevention and control work in Beijing, capital of China, on Feb. 10, 202
China will be even more prosperous after overcoming the novel coronavirus pneumonia (NCP) epidemic, said President Xi Jinping during a phone conversation with his Indonesian counterpart Joko Widodo on Tuesday.
Xi stressed that China has the ability and confidence to not only thoroughly defeat the epidemic, but also complete the tasks set for economic and social development.
On the same day, President Xi also held a phone talk with Qatari Emir Sheikh Tamim bin Hamad Al Thani on the epidemic.
Since the outbreak, China has adopted the most thorough and rigorous measures to fight the epidemic, according to Xi.
At present, our prevention and control work is achieving positive results, said Xi, adding that the country will win the battle against the epidemic.