HKSAR gov't stops paying wages to 'exiled' district lawmaker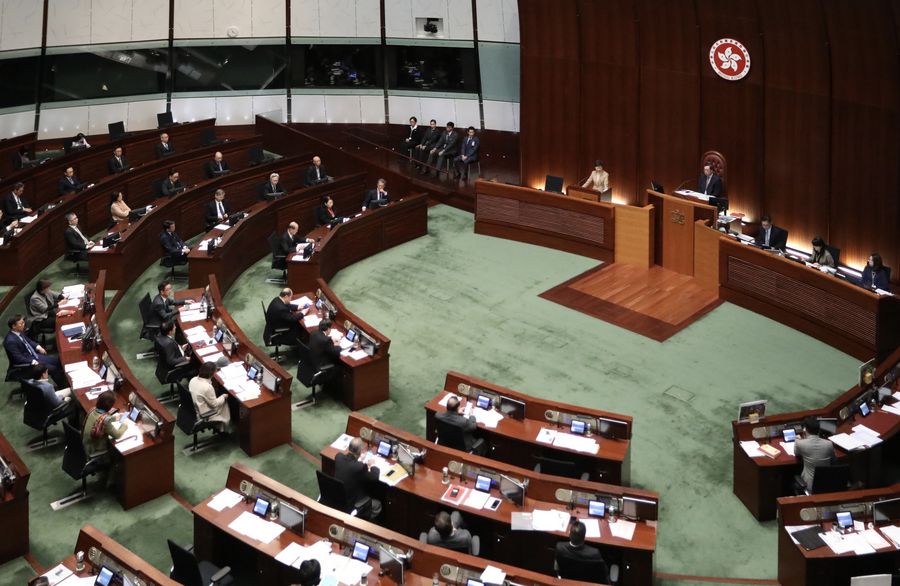 HONG KONG, Dec. 16 (Xinhua) -- The Home Affairs Bureau of the Hong Kong Special Administrative Region government said it has stopped paying Ted Hui for his district councillor role, in a bid to ensure the proper use of public funds.
In a statement released on Wednesday, the Home Affairs Bureau expressed deep regret over Hui's irresponsible act of jumping bail to escape trial.
Hui, who used to be a Legislative Council (LegCo) opposition member and still maintains his position as the Central and Western District councillor, was accused of interrupting the LegCo proceedings by splashing foul-smelling liquid. The court adjourned the case to Feb. 11, 2021 and freed Hui on 2,000-Hong Kong dollar bail on Nov. 19. He announced on social media on Dec. 3 that he had absconded and would go into "exile".
In the statement, the Home Affairs Bureau said all the payments to Hui have been suspended from the date of his announcement.
The police said they strongly condemned any attempt to evade legal responsibility and will track down the whereabouts of the fugitive through different legal channels and bring him back to face trial.