Alibaba makes robust debut in Hong Kong market
HONG KONG, Nov. 26 (Xinhua) -- Chinese e-commerce giant Alibaba Group Holding Ltd. made a strong debut on the main board of Hong Kong stock exchange Tuesday with share price rising 6.59 percent on the first trading day.
Shares started trading at 187 Hong Kong dollars in the morning, 6.25 percent higher than its initial public offering (IPO) price of 176 Hong Kong dollars. At the end of trading, Alibaba closed at 187.6 Hong Kong dollars.
The Hangzhou-based group has issued 500 million shares plus an over-allotment option of 75 million additional new shares to raise up to 101.2 billion Hong Kong dollars through the IPO.
Alibaba said it plans to use the net proceeds from share issuance to drive user growth and engagement, empower businesses to facilitate digital transformation and continue to innovate and invest for the long term.
The IPO has made Alibaba the first overseas issuer to raise funds from the Hong Kong market through a secondary listing after the Hong Kong bourse introduced a new framework last year for companies seeking to list in Hong Kong as the second venue.
It has also allowed Alibaba to list with weighted voting rights structures, following smartphone maker Xiaomi and group buying website Meituan Dianping.
The company went public in New York in 2014 with a record 25 billion-U.S. dollar IPO as the Hong Kong Exchange's regulation at that time prevented Alibaba from listing with weighted voting rights structures, a regulatory obstacle later cleared in the bourse's 2018 reform as well.
Alibaba CEO Zhang Yong expressed gratitude to the Hong Kong Exchanges and Clearing Limited (HKEX) for reforms and innovation in recent years that has made Alibaba's Hong Kong IPO possible.
Zhang also said Tuesday's "homecoming" listing marked an important milestone for the company, which is celebrating its 20th anniversary of founding this year.
Charles Li, chief executive of the HKEX, said he believed that following Alibaba's Hong Kong listing, more Chinese enterprises listed overseas would return to the Hong Kong market.
Li said he expected that Alibaba, together with another Hong Kong-listed new economy giant Tencent, to paint a rosy future for Hong Kong's capital market.
Alibaba has announced its global strategy for the next five years and expects that more than 1 billion Chinese consumers will drive consumption of 10 trillion yuan (1.43 trillion U.S. dollars).
Online shopping platforms owned by Alibaba shattered records during China's Singles' Day shopping spree on Nov. 11. The total sales reached 268.4 billion yuan, marking a year-on-year growth of about 25.7 percent.
The company's longer-term goals by the year 2036 are to serve 2 billion consumers globally, create 100 million jobs and provide the necessary infrastructure to support 10 million small businesses to become profitable on its platforms, according to Alibaba.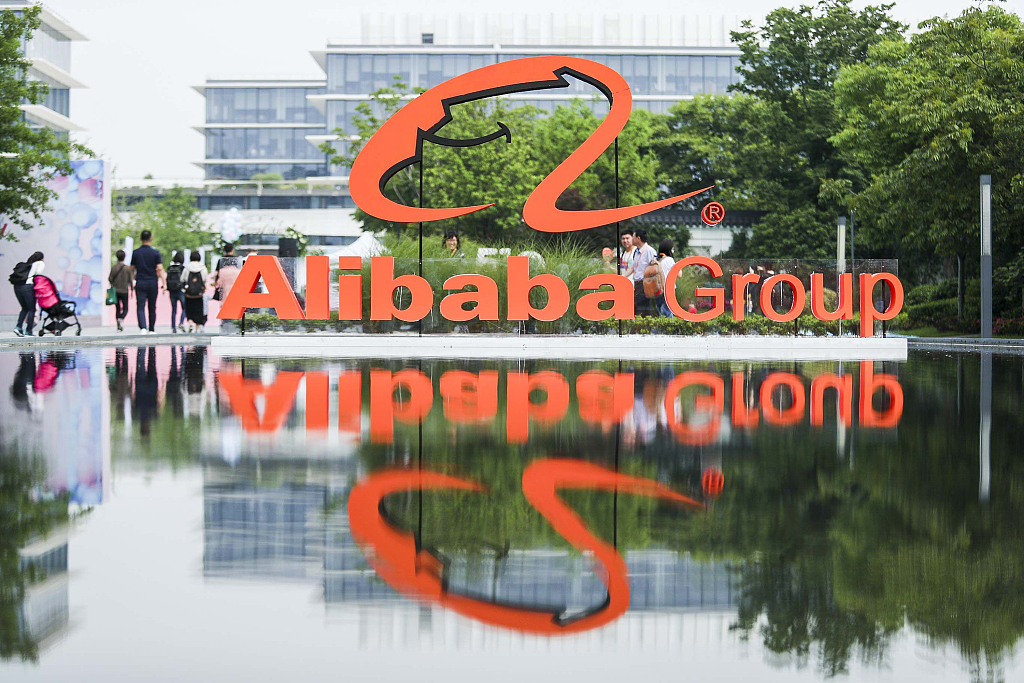 (Photo: VCG)