Mail bomb sent to HK police chief
Hong Kong's domestic terrorism saw an escalation on Monday when the city's Police Headquarters in Wan Chai received a homemade mail bomb that targeted Police Commissioner Chris Tang Ping-keung.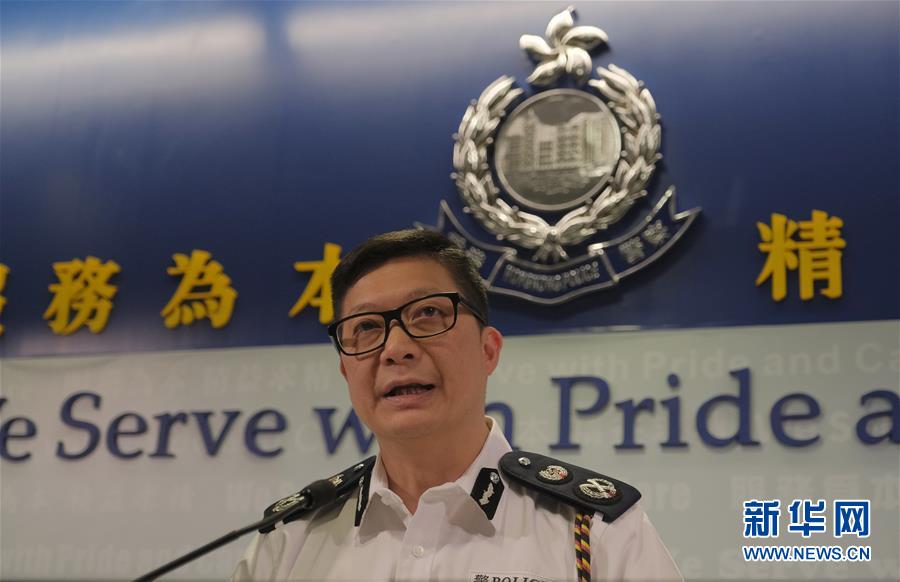 Police Commissioner Chris Tang Ping-keung speaks at a police press conference at the Police Headquarters in Wan Chai in Hong Kong, on August 12, 2019. (Photo: Xinhua)
Speaking at a media briefing, Senior Superintendent Ng Wing-sze of the Hong Kong Island Regional Crime Headquarters said the action was a blatant threat to the city's law enforcement bodies.
The Hong Kong police also strongly condemned what they called an irresponsible action that disregarded the safety of others. The force will not back down and will continue to investigate and bring those who break the law to justice, said Ng, who is in charge of the investigation.
Homemade mail bombs are commonly used by terrorists around the world, said police Senior Bomb Disposal Officer Alick McWhirter at the briefing.
"Sadly, today, this is yet another indication that in Hong Kong, we are still dealing with homegrown terrorism," McWhirter said.
McWhirter said that the explosive device was alarming as it was different from several remote-controlled bombs that have been found in the city the past few months.
The new, "victim-operated" device was designed to explode when opened, whether by a police officer or someone such as a postal official.
The explosive, though relatively small, could cause serious injuries to the victim's eyes, face, and hands. When such a bomb explodes, the victim is usually about a half-meter away, and may even be holding the explosives in their bare hands, McWhirter said.
The city's police have reported several cases of this nature since January. Homemade bombs were found in the lobby of the Shenzhen Bay checkpoint, the Lo Wu metro station, and various commercial units in the city. The incidents are being seen as an escalation of violence of radical protesters following months of anti-government protests since June.
No one was injured in the incident on Monday, Ng said. However, the person who sent the device had intended to harm the recipient or anyone who opened the package, she said.
The package arrived at police headquarters in Wan Chai through a local express delivery at 10:20 am on Monday. The package was addressed to Tang.
The officer who signed for the delivery noticed an odor of combustible materials. The Explosive Ordnance Disposal Bureau was called in and then found a partially functional explosive device inside the package. The bureau deactivated the bomb and is conducting more tests as the investigation continues.
Ng stressed that planting bombs is a serious crime. Under the Crimes Ordinance, any person who maliciously causes an explosion with a dangerous substance, whether or not any damage was caused, may face life imprisonment.