Li Keqiang calls for measures to stagger returns amid travel rush
Chinese Premier Li Keqiang on Friday called for multiple measures to control the flow of people as people throughout the country make their return journeys back to cities or areas of work. The aim is to try to minimize the risk of the virus spreading amid a travel rush.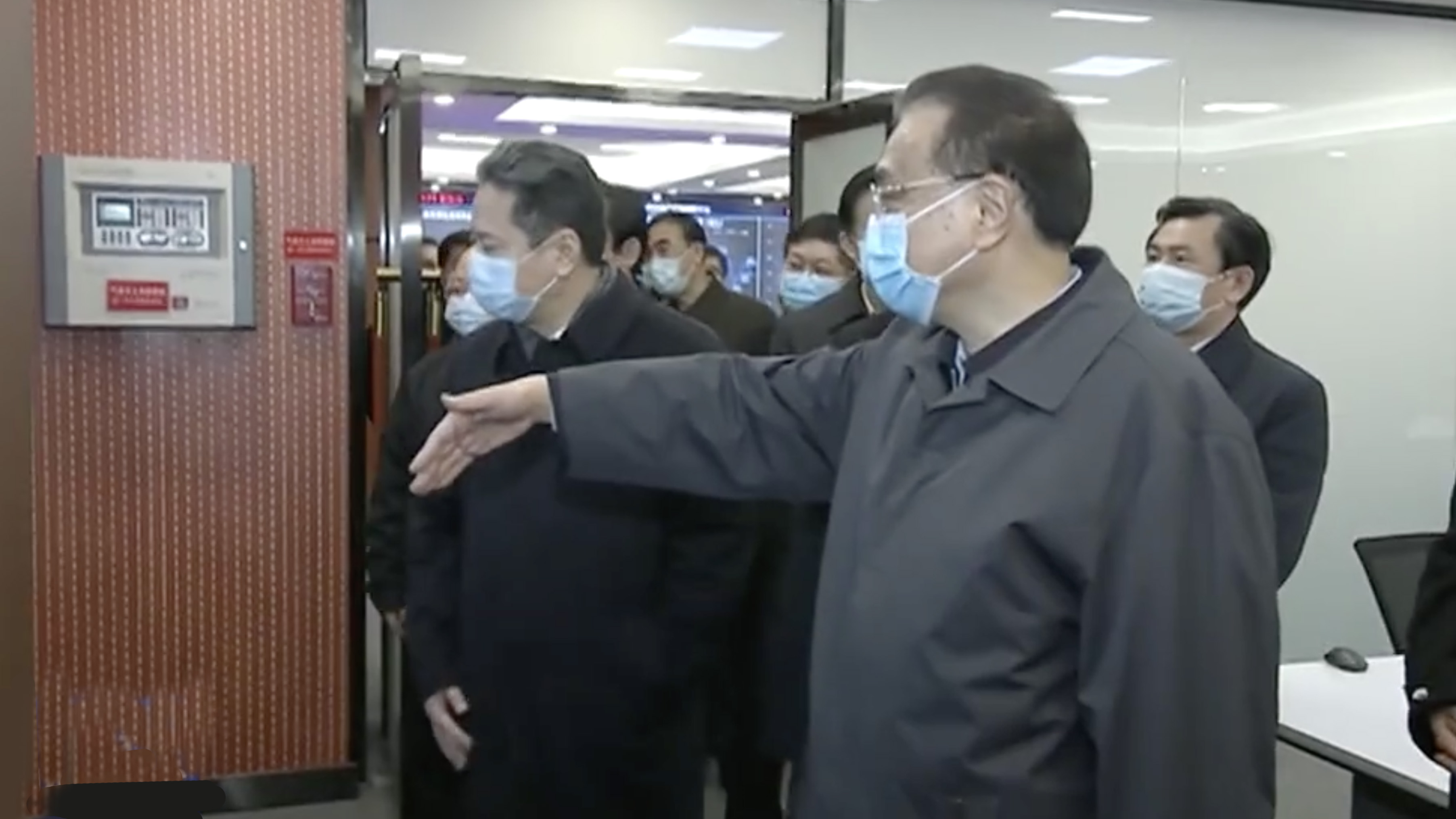 (Photo: CGTN)
Li made the remarks when inspecting the transportation system at Beijing West Railway Station where he visited staff members and passengers and asked them about the subway's protective measures.
China is experiencing a peak in transportation as people are slowly returning to work after the Lunar New Year holiday. The holiday was extended around the country amid the coronavirus outbreak.
Li highlighted the importance of passenger flow detection, calling for guidance policies to help avoid a rush in traffic, while ensuring that people can return to work and resume production in an orderly way.
The premier stressed that transportation is the lifeline for the stable supply of medical goods and daily necessities, urging the government at all levels to ensure there's a smooth transportation of people and goods.
He thanked transportation staff members for their part in protecting people against the virus.
Sun Chunlan: Epidemic still severe
On the same day, Chinese Vice Premier Sun Chunlan said the epidemic is still severe while visiting Hubei's prevention and control command, but added there have been positive signs.
Noting the prevention and control efforts in Hubei Province and its capital city Wuhan as extremely urgent, Sun required hospitals to receive every single patient and cut ways for the virus to spread, and urged for efforts to assure people.
She also said traditional Chinese medicine (TCM) and Western medicine should be part of the treatment plans.
Wuhan said Friday that TCM will be used to treat all non-critical patients at designated and temporary hospitals city wide, and the recommended treatment plan includes multiple prescriptions targeting fever, bad coughing, loss of appetite, nausea, vomiting, diarrhea, shortness of breath and tiredness.