Drones give helping hand to farmers
People's Daily
1590995795000
CHANGSHA, June 1 (Xinhua) -- Drones for agriculture have proved popular with farmers in China.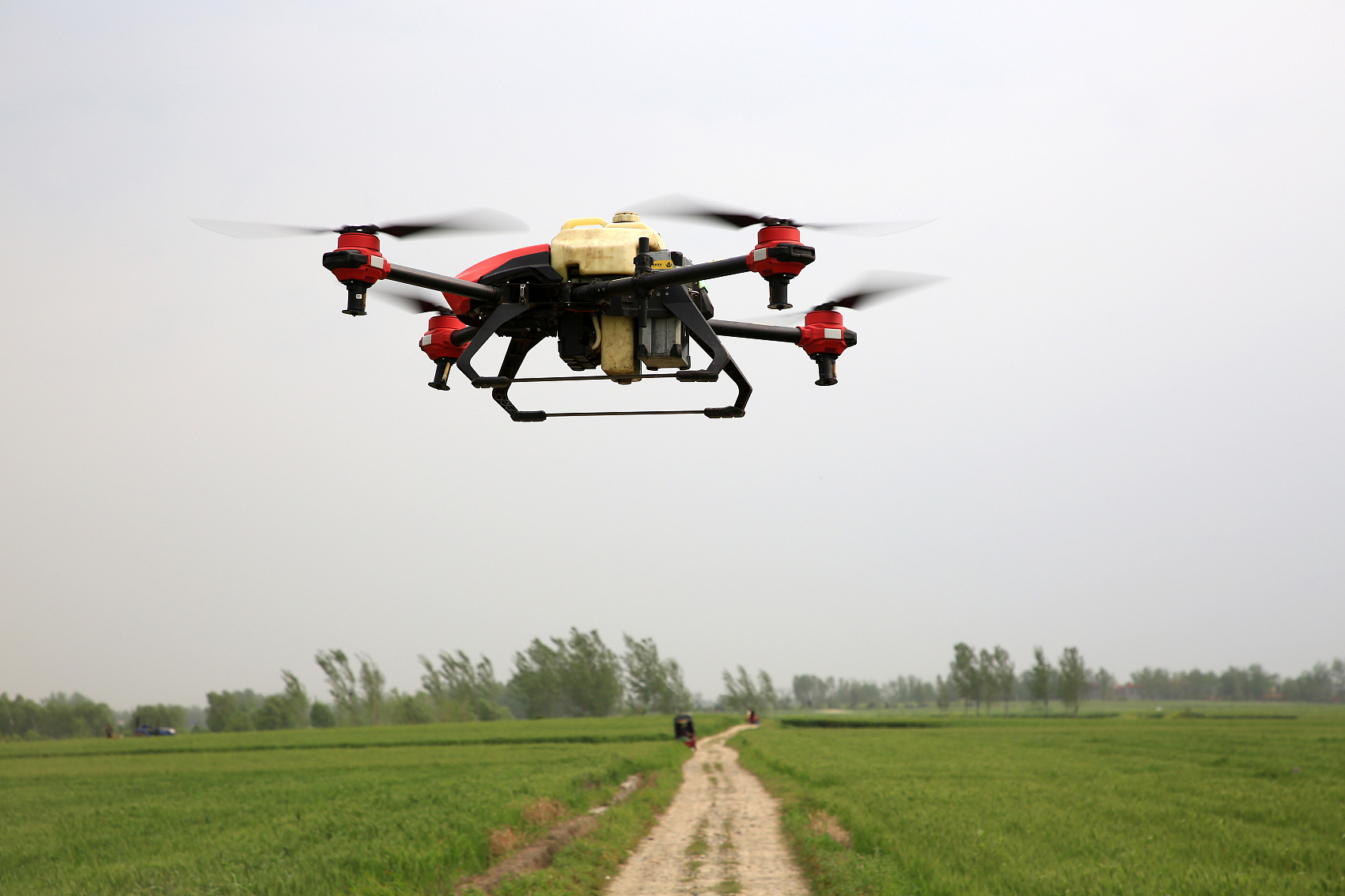 File photo by CFP
"Drones are over 10 times more efficient than skilled manpower and they are cost-effective and environmentally friendly," said Li Liping, a major grain grower in the county-level city of Xiangxiang in central China's Hunan Province.
The 51-year-old farmer, who learned to fly the machine three years ago, said he no longer needed to wade through the fields to spray and fertilize since drones have replaced manual work.
"It was so exciting to see the drone taking off," said Li as he recalled the first time he used the machine in the summer of 2018.
As the COVID-19 epidemic wanes across China, farmers are encouraged by local governments to expand their planting areas and increase their production input. The city of Xiangxiang, for example, is ready to see a bumper summer harvest of early rice.
Li has grown some 20 more hectares of early rice this year and expects to see a major rise in grain output with drones being a great help.
Xiao Jianliang, an owner of another major farmland in Xiangxiang, has also benefited greatly from the use of drones in agriculture.
Xiao said he acquired his drone license in late 2017 after a 15-day intensive training program, and the skill of flying drones has brought him additional income as the machine boosts the efficiency of sowing and crop-dusting.
Farmers like Li and Xiao are among a growing number of Chinese farmers who are introducing smarter and innovative ideas to boost their agricultural production.
They are skilled drone pilots, capable of designing the most efficient flight routes and heights, analyzing the flight path to fill the gap and calculating the precise amount of fertilizer and pesticide for the land.
"A revolution in agricultural production is taking place because of mechanization and intelligent intensive farming, especially in pioneering areas like Xiangxiang," said Li Xiangping, an agricultural expert in Hunan with over two decades of experience in farm management.
As the demand for the machine is predicted to rise in the coming years, farmers including Li and Xiao also expect more intelligent and economical drones equipped with longer battery life.