China 'concerned' about US-Iran tensions, calls for de-escalation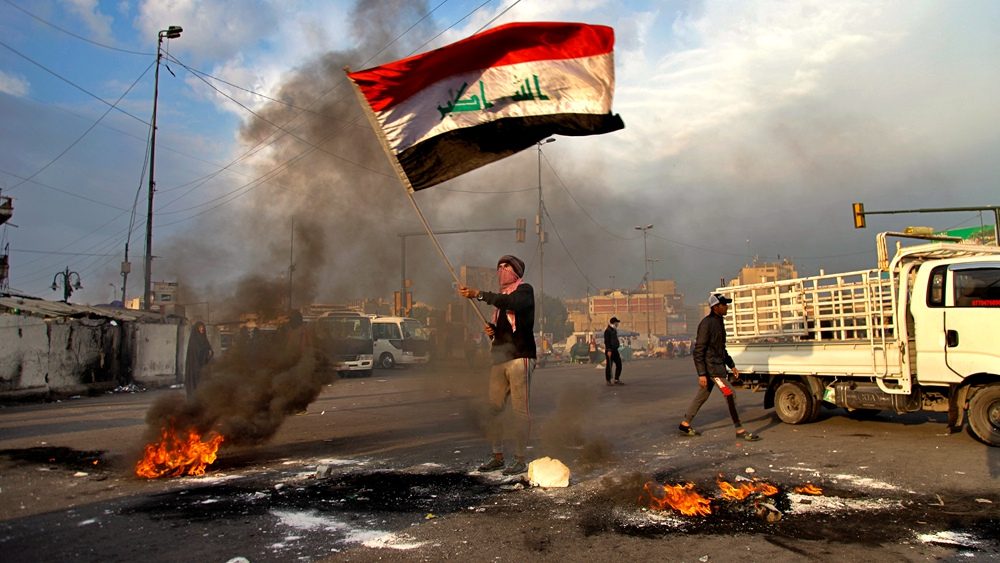 A protester waves the Iraqi flag while demonstrators set fire during a demonstration against an Iranian missile strike, in Baghdad, Iraq, January 8, 2020. (Photo: AP)
The Chinese Foreign Ministry on Wednesday urged restraint amid rising tensions between the United States and Iran.
Ministry spokesperson Geng Shuang made the remarks after Tehran launched more than a dozen ballistic missiles targeting at least two U.S.-led coalition military bases in Iraq early on Wednesday local time.
China calls on relevant parties to properly resolve their differences through peaceful means such as planning and negotiation, and jointly maintain peace and stability in the Gulf region, said Geng.
A further worsening of the situation in the Middle East is in no one's interest, he said, adding that ensuring peace and stability in the region is vitally important for the whole world.
China is "concerned" about the current situation and will play a responsible role to facilitate the de-escalation of tensions, he said.
The spokesperson noted that Chinese State Councilor and Foreign Minister Wang Yi had telephone conversations with foreign ministers of several countries in the aftermath of the killing of Iran's top general Qasem Soleimani by the U.S. last week. Wang urged relevant sides to stay calm and restrained and take actions to de-escalate tensions.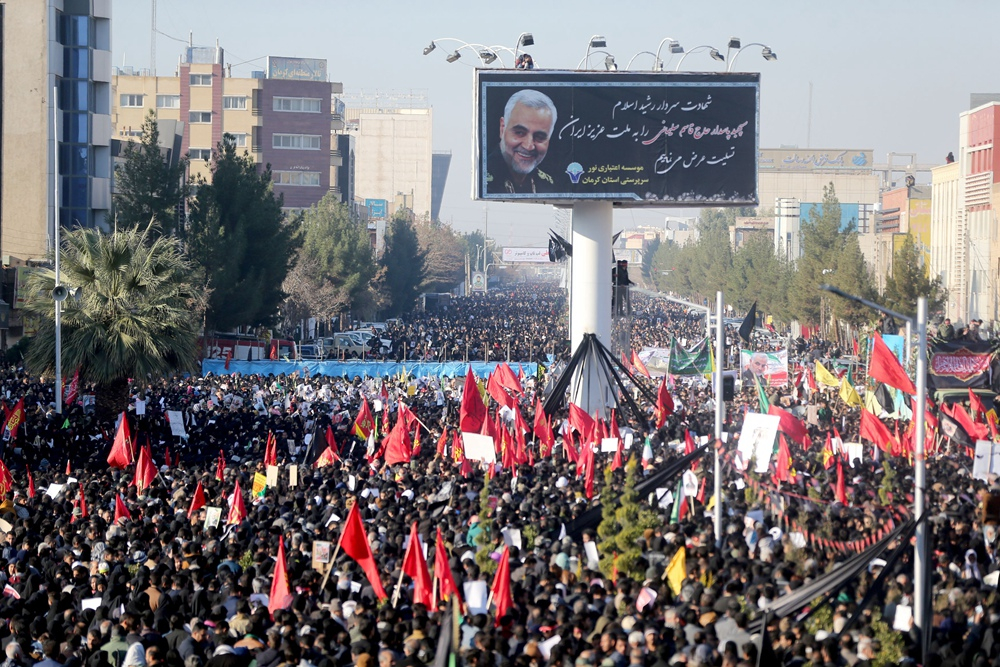 Iranians attend a funeral procession and burial for Major-General Qassem Soleimani at his hometown in Kerman, Iran, January 7, 2020. (Photo: Reuters)
As a permanent member of the United Nations Security Council, China has kept communication with relevant sides and called on the Security Council to play a leading role in maintaining peace and security in the world, Geng added.
"We hope the regional situation can de-escalate as soon as possible," he said. "It will be in the common interest of the international community."
The Chinese Foreign Ministry issued an alert on Wednesday, advising Chinese citizens in Iran to pay special attention to their safety.
"In case of dangers or emergencies, please call the police and get in touch with the Chinese embassy to Iran in time," the alert said.