People falsifying health information to enter China to face criminal charges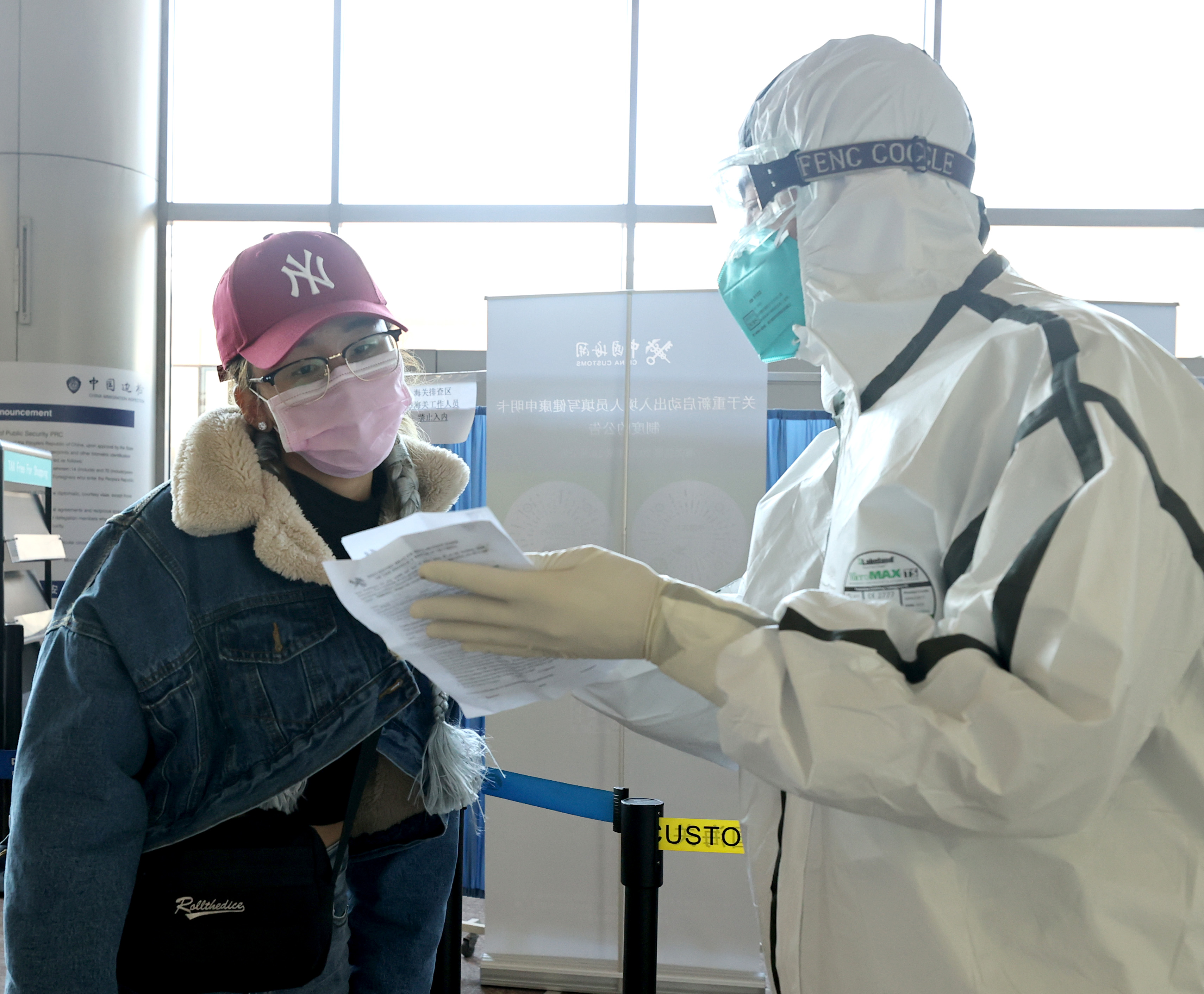 File Photo: A customs officer checks a passenger's health application card at the Beijing Capital International Airport in Beijing, capital of China, March 7, 2020. /Xinhua
People who do not report truth about their infectious diseases or falsify their health statement cards when entering the country will be identified as disturbing border health and quarantine in accordance with Chinese criminal law.
This offense was clarified in a guideline jointly released by five authorities — the Supreme People's Court, the Supreme People's Procuratorate, the Ministry of Public Security, the Ministry of Justice and the Central Administration of Customs — on Monday.
The guideline aims to further strengthen health and quarantine work against the novel coronavirus at borders and more effectively keep public health secure by rule of law.
Besides faking health information, the guideline also specifies several situations in which people should be identified as disturbing border health and quarantine in line with the Criminal Law.
For example, those who refuse health checks or quarantine orders from customs, or people responsible for exit-entry public transport in a region or country where an infectious disease is rampant but who intentionally hide non-accidental deaths, will face a similar criminal charge.
Under the law, the health and quarantine disturbers will be given a maximum sentence of three years in prison or detention, as well as fines if their behaviors cause spread of the infectious disease.