Premier: urges guaranteeing heat during winter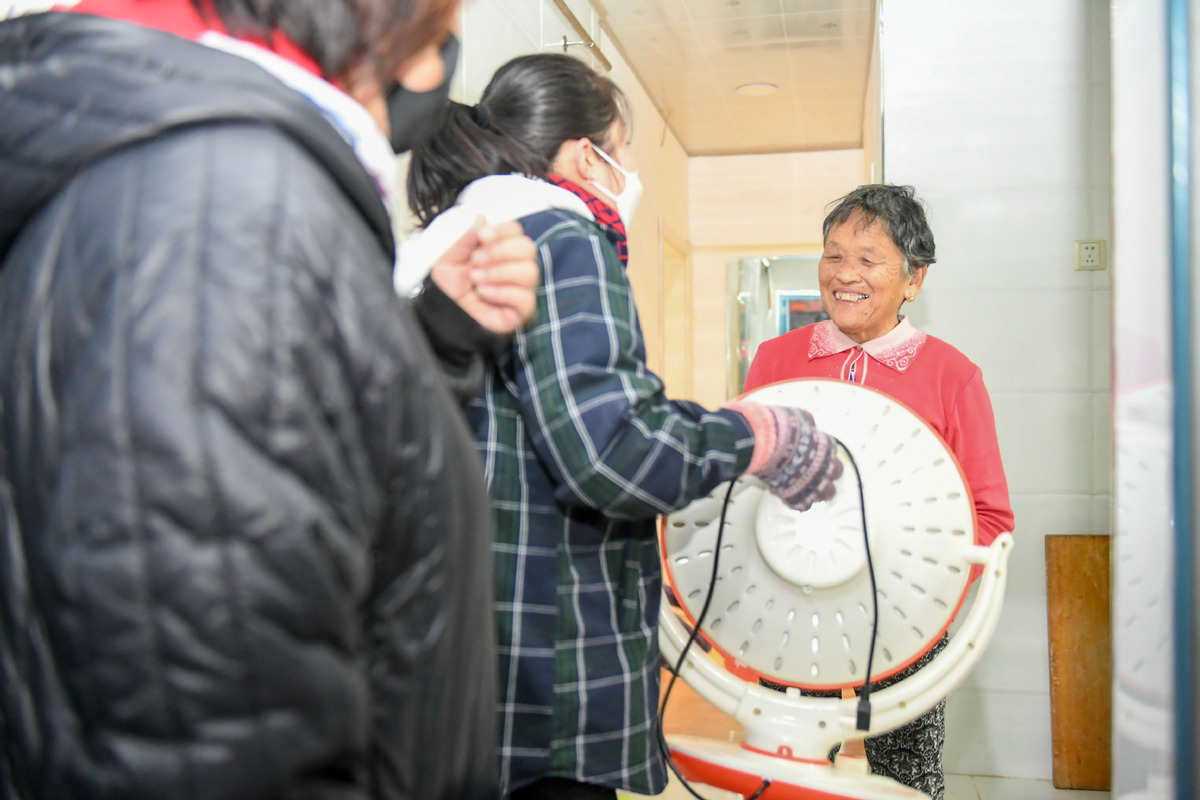 China will redouble efforts to ensure safe and stable energy supplies and sufficient residential heating for the winter, a State Council executive meeting chaired by Premier Li Keqiang decided on Friday.
Attendees at the meeting agreed that the recent surge in coal, electricity and natural gas demand across the country was due to factors including frigid temperatures across wide areas.
Energy supplies provide warmth and ensure the health of the people, especially those in northern regions. "It thus deserves our great attention," Li said
Those at the meeting decided that gas fields will be mobilized for safe, full-capacity production, and gas storage facilities will be fully utilized to ensure sufficient supplies in emergency situations. Coordinated efforts are needed to guarantee gas supply for heating purposes where possible.
While ensuring safety, key coal production regions and enterprises are urged to scale up production by tapping potential, shoring up logistical support and drawing on reserves as conditions require, taking multipronged measures to maintain the supply-demand balance.
Different types of power generation should be readied to meet peak-period electricity demand and boost power supply. Inter-provincial electricity transmission will be stepped up to channel power from surplus regions to areas suffering shortages.
Suppliers should be urged to fulfill their duties and ensure supplies of coal, electricity and natural gas are in strict accordance with contracts. Regulators should strengthen production safety supervision and take swift measures against price manipulation.
"Keeping homes properly heated is of vital importance for the people, and greater efforts are needed to ensure natural gas, electricity and coal supplies for the people. No deliberate outages will ever be allowed," Li said, "Governments at all levels shall intensify inspection and supervision, and any problems identified must be dealt with in a timely and effective way to ensure that the people stay safe and warm throughout the winter."
Energy provision mechanisms will be strengthened to ensure energy supply over the long run. Energy production, supply, storage and sales will be enhanced. Natural gas and coal storage facilities and emergency backup power systems will be developed at a faster pace, and the role of coal power in meeting peak demand will be harnessed in a scientific manner, with a view to ensuring energy security.
"Stronger efforts will be made to ensure safe and stable energy supplies, with priority given to residential heating. It is important to power heating facilities with the most efficient energy resources based on local conditions and provide sufficient heating and power supply for residents, particularly those in colder northern regions," Li added.