Chinese vaccines also very effective: China's CDC director
Global Times
1605773522000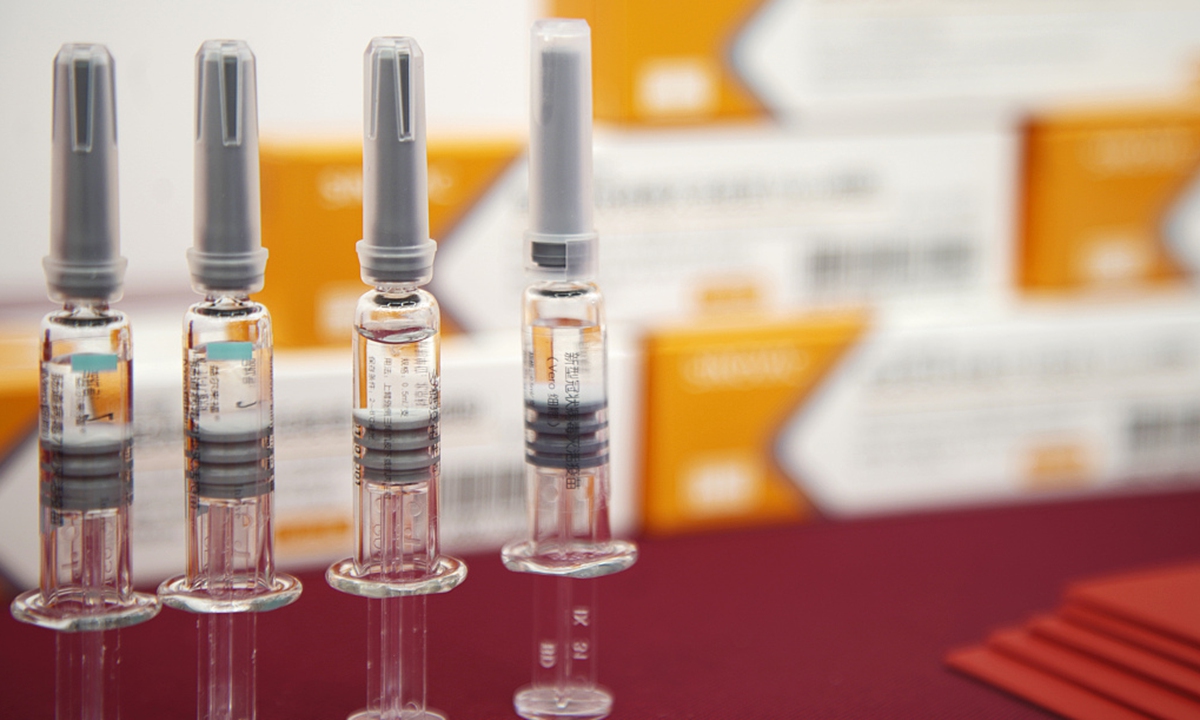 China's vaccines for COVID-19 are also very effective, Gao Fu, director of the Chinese Center for Disease Control and Prevention (CDC), said in an online seminar on Thursday.

US companies Moderna and Pfizer recently disclosed that the vaccines they developed for the coronavirus can offer more than 90 percent efficacy, injecting global confidence into the anti-virus fight, US media reported.

"Currently, no vaccine has completed phase III clinical trials, but Pfizer and Moderna claimed their vaccines are very effective. Please trust me, and I want to tell the public that China's vaccines are also very effective," Gao said during an online seminar on the prevention of COVID-19 on Thursday.

China has five vaccines that have entered phase III clinical trials. One of them, a coronavirus recombinant protein vaccine, is jointly developed by a team headed by Gao and another by Yan Jinghua, a professor from the Institute of Microbiology at the Chinese Academy of Sciences. Gao is also taking part in the development of one of the inactivated vaccines.

During the seminar, Gao also mentioned some unknown situations facing the development of current vaccines, such as whether the neutralizing antibody can protect people once there is a vaccine and whether Pfizer and Moderna can offer data to prove that. Other questions include whether the neutralizing antibody can reach an individual's lungs, how long it can last and whether there will be antibody-dependent enhancement.

Gao also warned that some viruses may be in a dormant state and should be closely monitored.