Xi addresses gathering celebrating 40th anniversary of Shenzhen Special Economic Zone
SHENZHEN, Oct. 14 (Xinhua) -- Chinese President Xi Jinping, also general secretary of the Communist Party of China Central Committee and chairman of the Central Military Commission, began delivering a speech Wednesday at a grand gathering celebrating the 40th anniversary of the establishment of the Shenzhen Special Economic Zone in south China's Guangdong Province.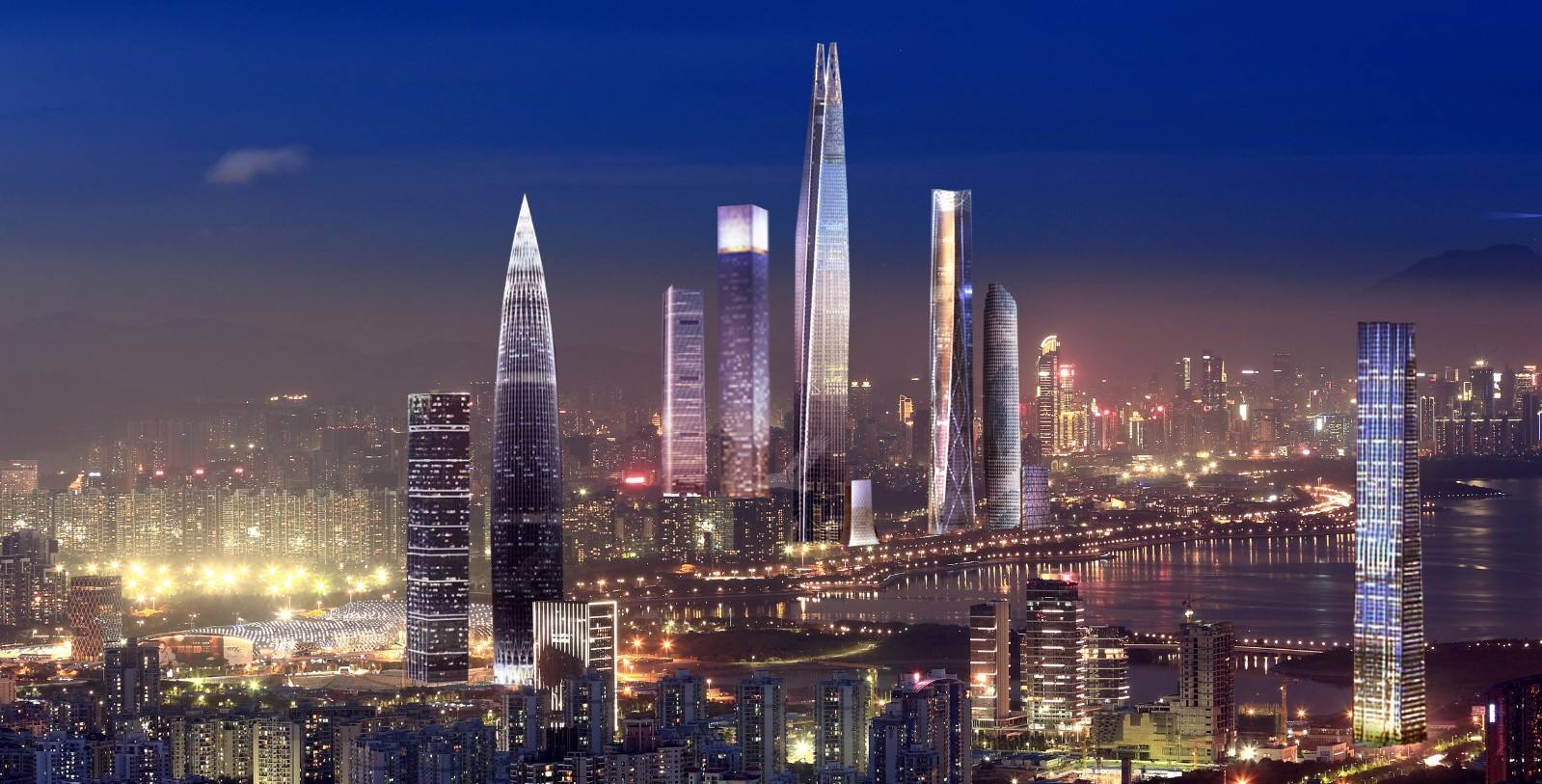 --Xi hails establishment of special economic zones "great innovative move"
--Shenzhen a miracle in world development history: Xi
According to Xi, the five historic leaps have seen Shenzhen change:
-- From a small backward border town to an international metropolis with global influence;
-- From implementing economic system reforms to deepening reform in all respects;
-- From mainly developing foreign trade to pursuing high-level opening up in an all-round way;
-- From advancing economic development to coordinating socialist material, political, cultural and ethical, social and ecological advancement;
-- From ensuring that people's basic needs are met to completing the building of a high-quality moderately prosperous society in all respects.
Xi summarizes experience of Shenzhen and other SEZs' reform and opening up:
-- adhere to the Party's leadership over the construction of the SEZs and always keep the construction in the right direction.
-- uphold and improve the system of socialism with Chinese characteristics, and make the system more mature and stable through reform practices.
-- adhere to the concept that development is of paramount importance, insist on the practices of daring to try and daring to be the first, and pursue reform breakthroughs through creative thoughts.
-- remain committed to opening up on all fronts and continuously enhance the attractiveness of "bringing in" and the competitiveness of "going out."
-- take innovation as the primary driving force and win the upper hand in global technological revolution and industrial transformation.
-- follow the people-centered philosophy of development to allow the people to benefit more from the achievements of reform and development in a fairer way.
-- ensure scientific legislation, strict law enforcement, judicial impartiality and universal law abiding to make rule of law an important guarantee for the development of the SEZs.
-- carry out the philosophy of "lucid waters and lush mountains are invaluable assets" to achieve sustained development of economy and society as well as ecology and environment in a comprehensive and coordinated way.
-- implement the fundamental principle of "one country, two systems" in a comprehensive and accurate way, and promote the integrated development of the mainland and Hong Kong and Macao.
-- give full play to the leading and exemplary role of the SEZs while making overall plans for the country, so that they can contribute more to national development.
--Xi outlines Shenzhen's historical mission
--Xi urges Shenzhen to grow into global leader in technological, industrial innovation
--Shenzhen should deepen reform on all fronts: Xi
--Xi urges Shenzhen to expand all-round opening up
--Xi stresses modernization of Shenzhen's urban governance system, capacity
--Xi stresses implementing people-centered development philosophy
--Xi urges Shenzhen to boost construction of Guangdong-Hong Kong-Macao Greater Bay Area
--Xi welcomes countries to engage more in reform, opening up of China's special economic zones