Beijing announces mandatory virus testing for at-risk groups
People's Daily app
1587292416000
Beijing will require people in eight categories to undergo immediate coronavirus testing to prevent the epidemic from further spreading, spokesman for the Beijing Municipal Health Commission Gao Xiaojun announced on Saturday.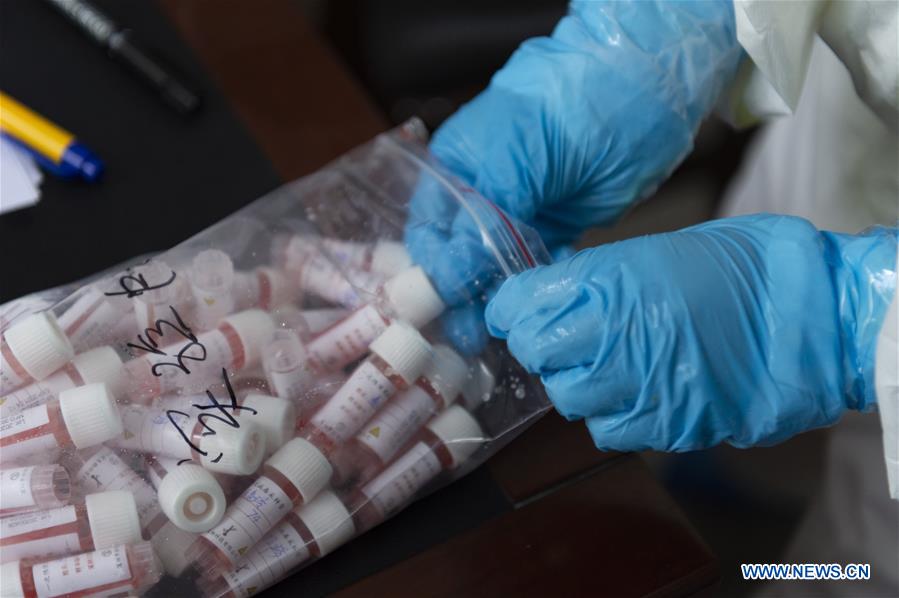 A worker arranges collected swabs from teachers for nucleic acid tests in Fancheng District of Xiangyang City, central China's Hubei Province, April 18, 2020.(Photo: Xinhua)
The eight categories are:
•Confirmed COVID-19 patients and people in close contact with them.
•Patients with fever.
•Patients in urgent need of hospitalization.
•People coming to Beijing from other countries.
•Travelers who came from Wuhan close to end quarantine of the period in Beijing.
•Government workers returning to Beijing from business trips.
•Travelers staying in hotels in Beijing.
•Teachers and students returning to Beijing.
Gao said the latest testing regulation was issued by the leading group of the CPC Central Committee on the Prevention and Control of the Novel Coronavirus Pneumonia Epidemic.
The number of Beijing's testing institutions has increased from 17 in early February to 50, which is sufficient to meet current testing requirements, officials said.
(Compiled by Wu Qingyang)