Hong Kong police condemn violent protesters at airport, make five arrests
People's Daily app
1565739866000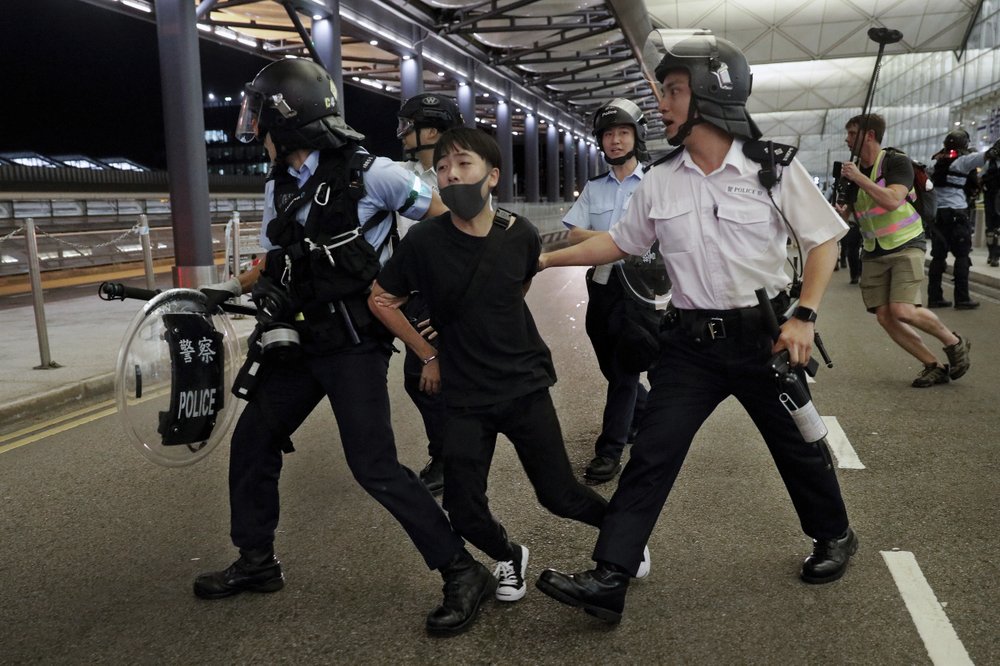 Policemen arrest a protester during a clash at the Airport in Hong Kong, Tuesday, Aug. 13, 2019. (Photo: AP)
Hong Kong police said in a statement on Wednesday morning that they 'severely' condemn the violence that has taken place at the Hong Kong International airport.

The statement said a traveler and a journalist were besieged and assaulted by a large group of protesters inside the terminal building on Tuesday night.

In the first case, police officers were dispatched to the scene to help an injured traveler leave and were attacked by protesters with laser beams who threw things at them. During the melee, an officer's baton was stolen.

In another incident, a male journalist was beaten, tied up and held hostage by protesters. Police managed to rescue the unconscious reporter and arrested five protesters for unlawful assembly, assaulting police officers and weapons possession. Two officers were injured during that incident.

Police will conduct an in-depth investigation into both cases and will bring the perpetrators to justice, the statement said.