HK police uphold Saturday rally ban, urge residents to 'draw the line' with violent protesters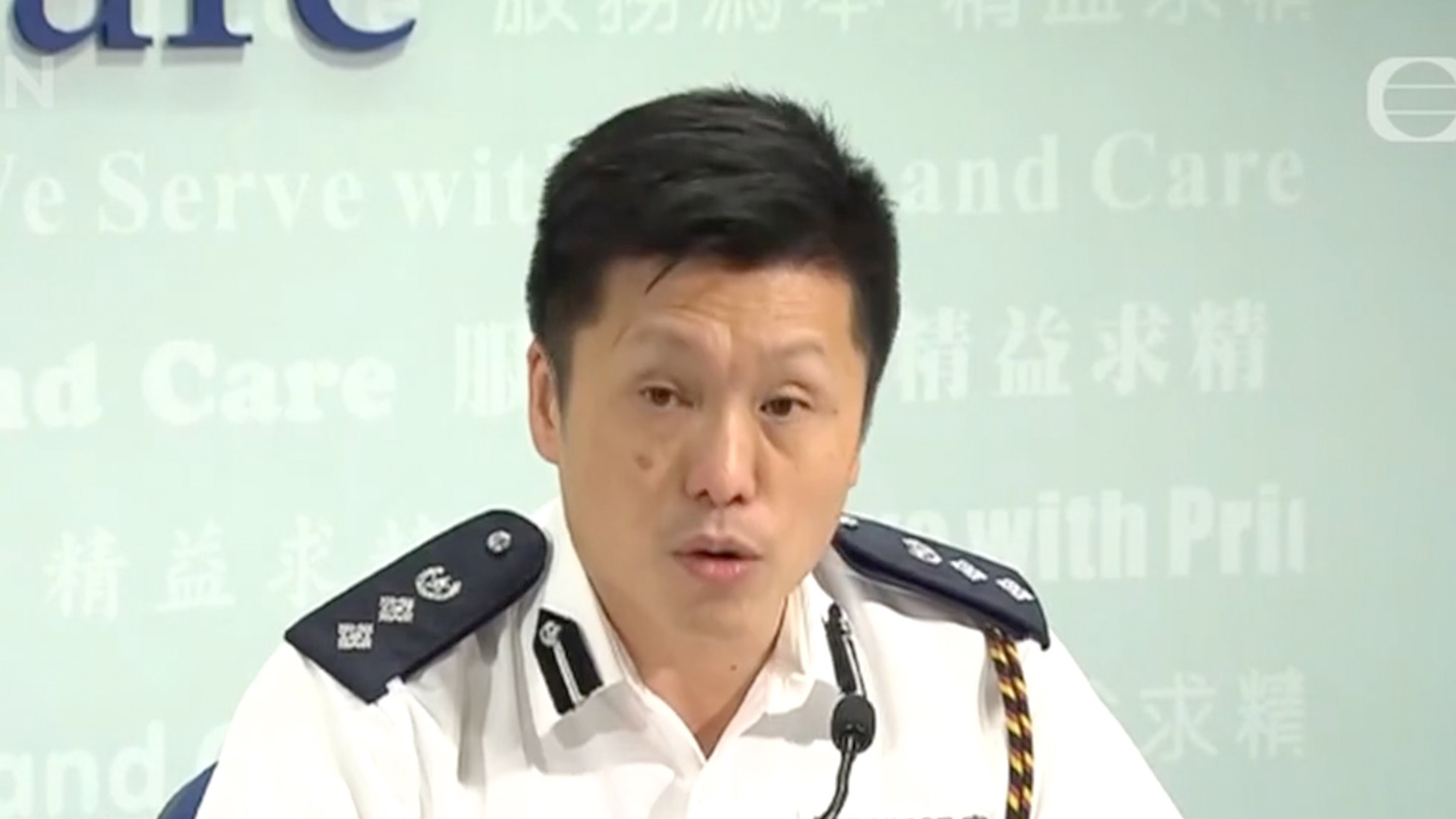 (Photo: CGTN)

On Friday, the Hong Kong police reiterated their ban on Saturday's rally after rejecting an appeal due to safety concerns, calling on the public to draw a line with violent protesters and not to participate in any unauthorized public events tomorrow.
On Thursday, the Hong Kong police announced the rejection of an application for a massive demonstration in Central and Western Districts planned for this Saturday.
"While we respect citizens' right to assembly and freedom of expression, police are also duty bound to preserve public peace, protect life and property," Kwok Pak-chung, regional commander of Hong Kong Island, said at a media briefing on Friday.
"I must emphasize our objection is in the interest of public safety and public order, as well as protections of rights and freedom of others," he stressed.
Kwok said police have granted letters of no objection to over 90 percent of the public assemblies that took place over the past year.
But as recent clashes extended from venues of lawful assemblies to various unrelated districts all over the city, with an "increasing intensity and extensity of violence used by protesters," the police had to "make this deliberate decision to prevent potential public danger arising from this proposed public event."
Escalating violence
Over the past weekend, Hong Kong has seen some of the most intense confrontations between demonstrators and the police since protests escalated in July, as rioters hurled life-threatening weapons including bricks and petrol bombs.
"We appeal to the public to draw the line with violent protesters and it would be illegal to take part in unauthorized assembly on Saturday," Kwok said.
Over the past 48 hours, Hong Kong police arrested three activists including leaders of political groups advocating "Hong Kong's independence" on charges of inciting others to participate in unauthorized gatherings, organizing unauthorized rallies, and knowingly engaging in illegal assemblies.
Tse Chun-chung, chief superintendent of police public relations branch, warned the police have "zero tolerance" toward violent cases, pledging to bring all offenders to justice and carry out duties impartially.