Beijing, Shanghai nation's wealthiest cities with combined 10 trillion yuan
People's Daily app
1563956615000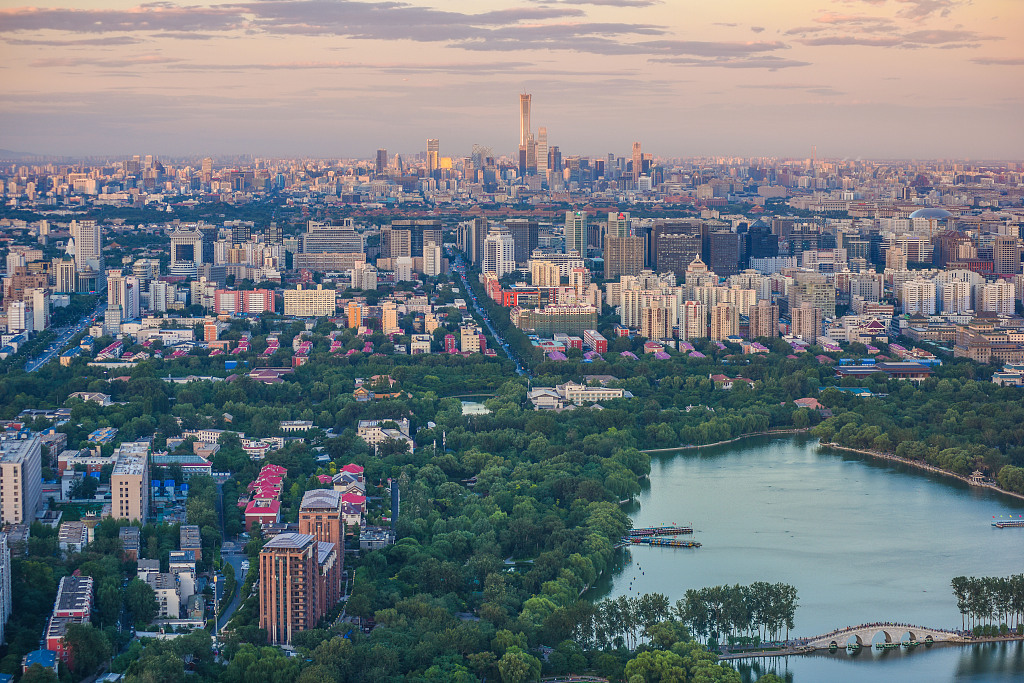 (File photo: VCG)
Beijing and Shanghai became the wealthiest cities in China as their combined capital exceeded 10 trillion yuan ($1.45 billion) as of the end of 2018, according to the China Business Network (CBN).
CBN combed through the total capital of 40 major cities in China.
Shenzhen ranked third with a capital of 7.26 trillion yuan ($1.05 trillion), while Guangzhou was in fourth with 5.48 trillion yuan ($796 billion). Rounding up the top ten were Hangzhou, Chengdu, Chongqing, Nanjing, Tianjin and Suzhou.
In terms of growth, in the past six years, eight of the 40 major cities' total capital have increased by more than 100 percent from 2012 to 2018, including Shenzhen, Guiyang, Hefei, Changsha, Nanjing, Zhengzhou, Xiamen and Wuhan. Shenzhen ranked first at 180 percent growth, Guiyang grew by 158 percent, and Hefei by 127 percent.
In contrast, four citie'' total capital increased by less than 50 percent in the past six years. These were Dalian, Taiyuan, Quanzhou and Wuxi. Foshan, Hohhot, Tianjin, Kunming, Wenzhou, Yantai and Harbin were all below 60 percent.
Peng Peng, vice director of the Guangdong Society of Economic Reform, said the economic growth of Shenzhen has exceeded Guangzhou in recent years, and the economic development of Guangzhou is slower than that of Shenzhen. Meanwhile, the Shenzhen's financial industry contributes more to the economy, and the Shenzhen Stock Exchange and a large number of listed companies has created a considerable wealth accumulation effect. The development of the high-tech industry has also accelerated capital growth. Furthermore, real estate prices in Shenzhen are much higher than that in Guangzhou, which amplifies this effect.
In general, the total capital of a city has a lot to do with its GDP. Aside from Wuhan, the top ten cities in GDP also rank in the top ten in total capital.