Major part of China's Yellow River frozen solid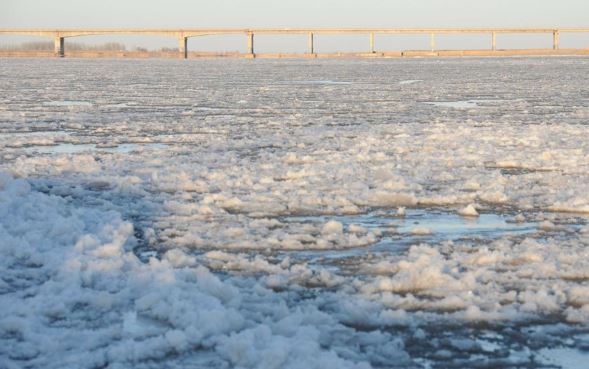 The frozen Linhe section of the Yellow River in Bayan Nur City, north China's Inner Mongolia Autonomous Region on Jan. 3, 2020. (Photo: Xinhua)
HOHHOT, Jan. 3 (Xinhua) -- Driven by cold temperatures, the frozen section of China's Yellow River in north China's Inner Mongolia Autonomous Region has reached 559.9 km as of Jan. 3, according to local authorities.
The flood control headquarters of the Yellow River announced the river entered its 2019-2020 frozen period at 10 a.m. on Dec. 6, 2019.
The meteorological and hydrology departments in the region and local authorities along the river have taken precautions against ice-jam flooding and dam breaches, said Qiao Jianzhong with the water affairs bureau in Linhe District, Bayan Nur City.
The 5,464-km-long Yellow River is the second-longest river in China and its section in Inner Mongolia accounts for one-sixth of the river's total. The Yellow River rises in the northwestern province of Qinghai and runs through nine provinces and autonomous regions in western, central, northern and eastern China.