Podcast: Words of President Xi (6)
People's Daily app
1602251470000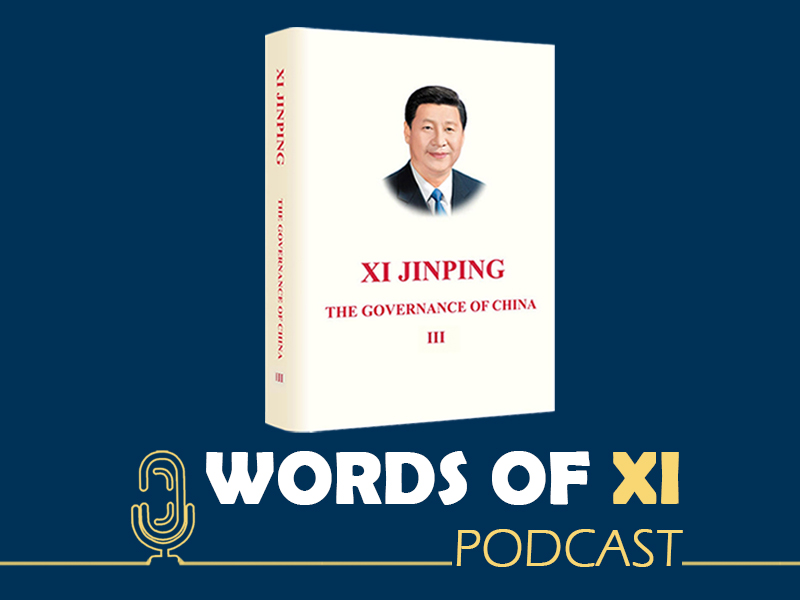 Hello everyone, welcome to the podcast Words of Xi.
The third volume of Xi Jinping: The Governance of China was published in June.
The volume includes 92 of President Xi's spoken and written works from October 2017 to January 2020, along with 41 photos.
Let's hear some excerpts from the book to better understand China's development under Xi's leadership.
Today, our anchor will read "Maximize the Institutional Strength of CPC Leadership."
This is part of the speech delivered by President Xi Jinping at the Third Plenary Session of the 19th CPC Central Committee on February 26, 2018.
(Read by Li Bowen; Edited by Huang Jingjing; Cover photo by Zhao Dantong and Xu Zihe)