Chinese students and scholars in Thailand call for end to HK unrest
People's Daily app
1566158923000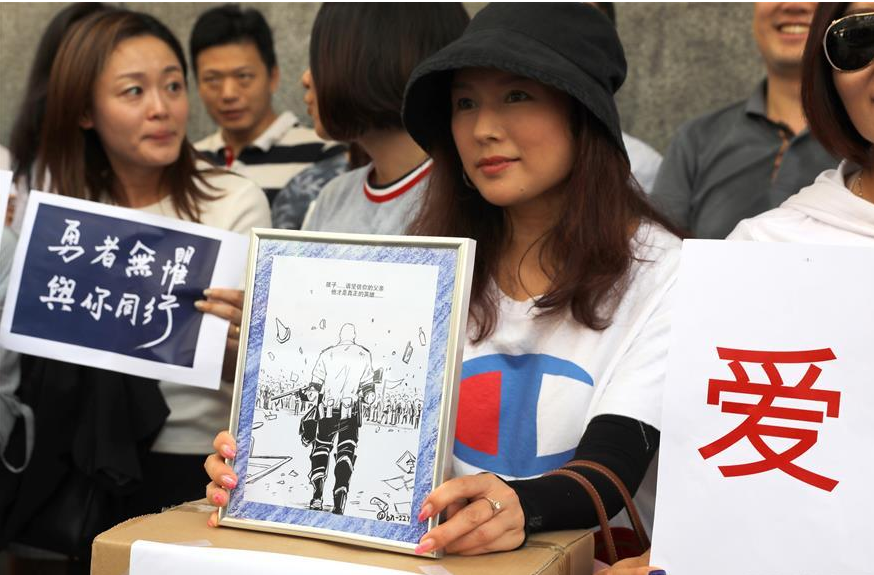 (Photo: Xinhua)
Bangkok (People's Daily)-Liu Xin, President of the Chinese Students and Scholars Association (CSSA) of Thailand, expressed concern on the recent protests in Hong Kong. As a Chinese student in Thailand, Liu emphasized how he and his classmates are concerned with the situation in Hong Kong.
"Violent protesters have caused disorder and disaster to Hong Kong. The illegal assembly and violent attacks are provocations against the authority of the Hong Kong SAR government," Liu said while emphasizing the demonstrations are a provocation against the "one country, two systems" policy.
"We strongly condemn the violent actions, and we stand with the Hong Kong SAR government and the Hong Kong police force. We feel distressed since many Hong Kong students were involved in the attacks. Some of them were driven by external forces while others were tempted and used by people with ulterior motives," Liu said.
While studying overseas, Chinese students acquire a better understanding of how valuable a unified and prosperous motherland is for all Chinese. "We hope that every student in Hong Kong can realize their errors, correct their ways, and make a contribution to the future of our country," Liu said.
CSSA Vice President Zhao Jingnan expressed her anger and sorrow for Hong Kong.
"Thailand and China have always been close. On average, more than 2,000 Hong Kong tourists visit Thailand daily. However, Hong Kong has fallen into chaos and disorder. We are angry with the violent protesters who have disturbed the stability of the city, their actions disguised as so-called democracy and freedom," Zhao said.
Zhao said that Hong Kong is part of China and therefore she strongly supports the "one country, two systems" policy, and will not allow a handful of violent protesters to represent the majority of young patriots, nor will their plan divide China.
"People of Hong Kong, China and all overseas Chinese will not tolerate such violent behavior," said Zhao.
(Compiled by Paris Yelu Xu)