Road tolls to be exempted amid epidemic: Ministry of Transport
People's Daily app
1581756145000
China's Ministry of Transport announced on Saturday that all the road tolls will be exempted starting on February 17 until the end of epidemic, as approved by the State Council. The exact deadline will be announced in the future.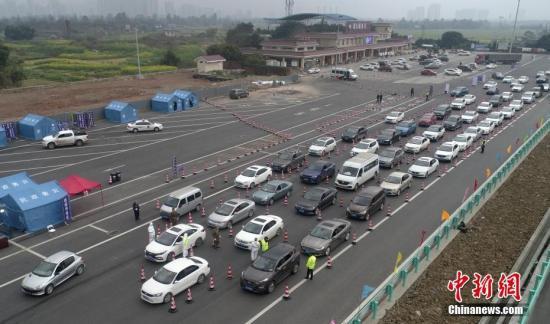 (File photo: Chinanews.com)
The exemption of tolls is made in accordance with relevant laws and regulations to all the toll ways including toll bridges and tunnels that are set according to laws. Every vehicle that goes through the above mentioned roads, bridges and tunnels will not have to pay tolls. The time of vehicles on highway networks will be decided upon the time when they get out of the exit of the highway with the time of those on open expressways and regular toll roads will be decided upon the point when whey pass through the toll stations.
(Compiled by Han Xiaomeng)