Steel roses pioneer path on Sichuan-Tibet highway in Southwest China
People's Daily app
1588173444000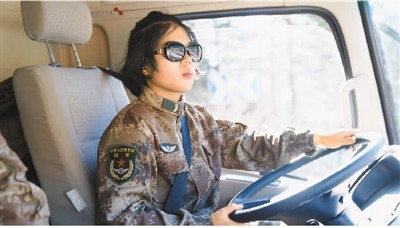 A female soldier drives on the Sichuan-Tibet Highway. (Photo: Guo Hong/People's Daily)
The Sichuan-Tibet highway in Southwest China is one of the most challenging roads in the world.

Linking Sichuan's Chengdu and Lhasa of the Tibet Autonomous Region, the road stretches 2,000 kilometers with an average altitude of nearly 3,500 meters.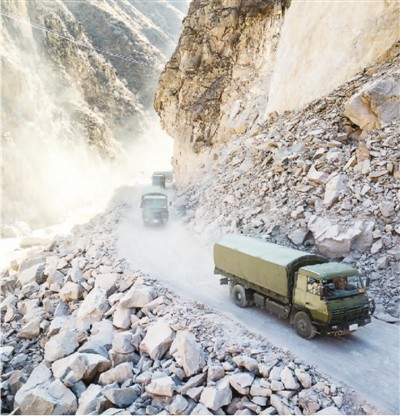 The female transport team pass through a rockfall area. (Photo: Shen Ao/People's Daily)
Natural disasters like mudslides, falling rocks and snowstorms frequently occur along the road, which is always cold with thin oxygen.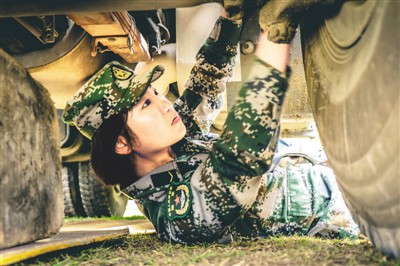 A soldier maintains a vehicle. (Photo: Qiao Ke/People's Daily)
For a long time, it had been the domain of male drivers. However, as equipment, accommodations and other conditions improved, the local military garrison broke its routine and has trained a transport team of female drivers.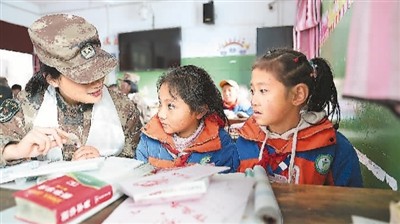 Soldiers come to a local school playing games, tutoring homework and carrying out national defense education with children. (Photo: Guo Hong/People's Daily)
These female soldiers, all born after 1995 and more than 80 percent of them with college degrees, have passed rigorous training and assessments before taking on the mission. They went through dangers and difficulties such as falling stones, flat tires and oxygen shortages along the way.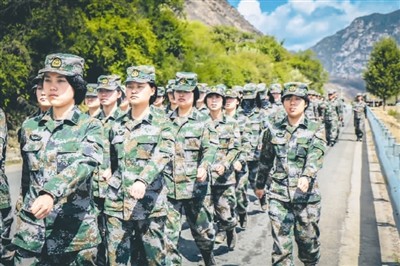 (Photo: Qiao Ke/People's Daily)
In addition to driving, they also take part in public welfare activities in local communities along the way.
China's generation born after 1990 are usually labeled as very individualistic, but this group of female soldiers have defended their generation's reputation with actions, and upheld the high-spirited image of Chinese female soldiers.
(Compiled by Chen Tianxin)