HK immigration employee detained for stealing, misusing personal info of police, others
Global Times
1598090474000
An immigration department employee in Hong Kong was detained for illegally seizing and misusing hundreds of people's personal information, including those of police officers, and is expected to appear in court on Saturday.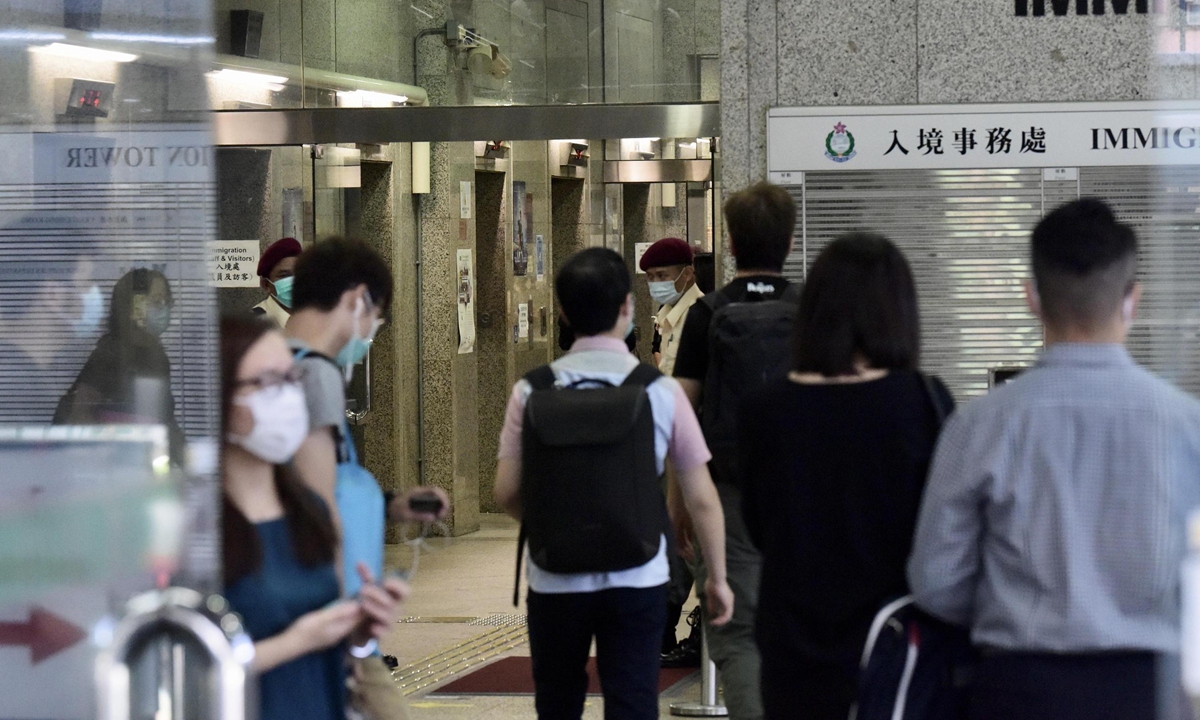 (File photo:VCG)
The 25-year-old assistant secretary of the immigration department was detained on Thursday and is charged with misconduct of public office and accessing a computer of classified information with criminal or dishonest intent, the Hong Kong police noted on Friday.
The police investigation found that the suspect provided other people's information to different social media platforms over the past year and is believed to have logged in to the computing system of the Immigration Department without permission to illegally obtain the detailed personal information of people, many of whom working in an official capacity.
The case is scheduled to be heard at the Eastern Magistrates' Courts of Hong Kong on Saturday.
According to Hong Kong police, since June 2019, the personal information of 3,800 people, including their names, telephone numbers, addresses, ID numbers, pictures and their families' personal info was posted online. The victims include police officers, government employees, judges and lawmakers.
The victims were subject to telephone harassments, pranks and some of their names were used to apply for loans or register for organ donations.
In another case on August 15, a 26-year-old police officer was detained for uploading internal Hong Kong police documents to online forums several times since August 2019. The officer has been suspended, as the investigation continues, Hong Kong media reported.