Socialism, China have not failed each other: commentaries
People's Daily app
1623136831000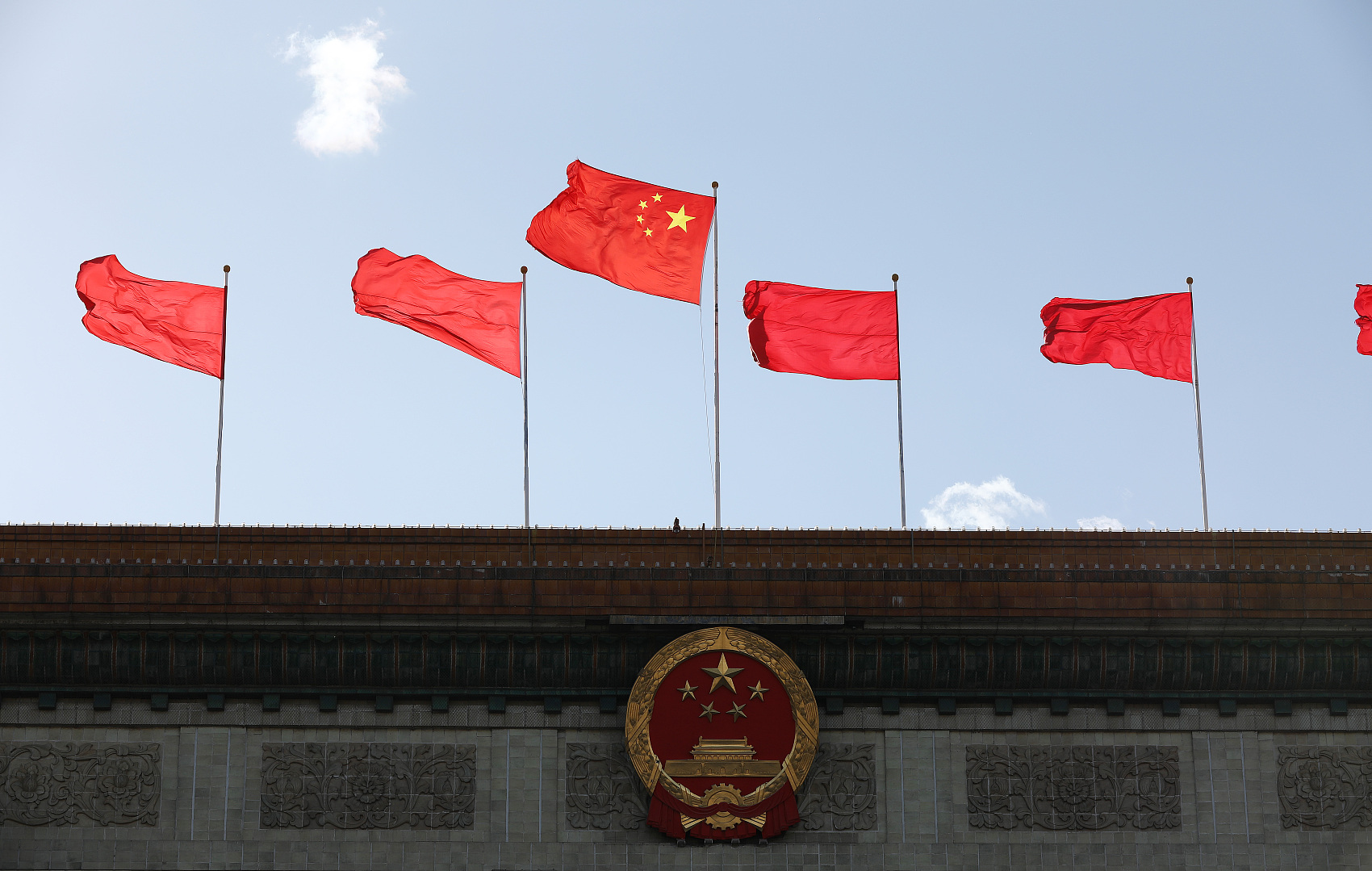 The People's Daily published two commentaries by-lined by Xuanyan on its front pages on Monday and Tuesday. The two commentaries, entitled Socialism has not failed China and China has not failed Socialism, outlined the inherent mission of Communist Party of China (CPC) to lift China from adversity to prosperity from a perspective of both history and reality.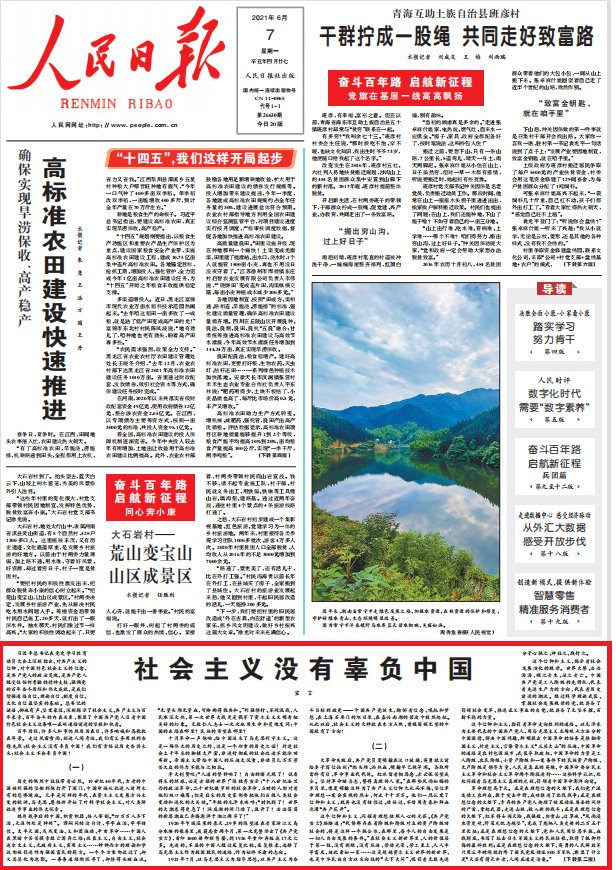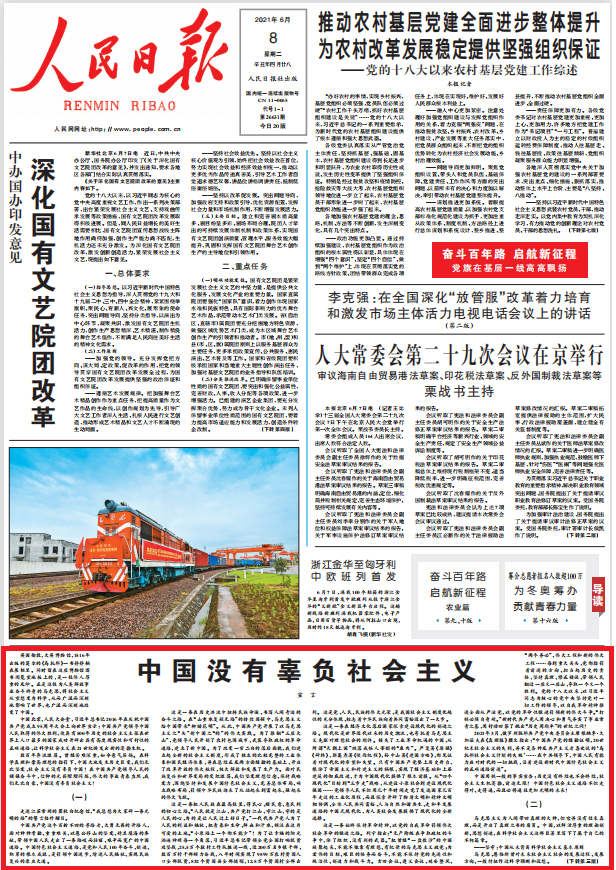 Guided by Marxism, the CPC was founded under the banner of communism in July 1921.

On October 1, 1949, the People's Republic of China was founded, representing a major event in China's modern history, in which scientific socialism and China's revolution practices were combined to usher in a great era of socialism prevailing in the Oriental country.
Thanks to the introduction of reform and opening-up policy in 1978, China has now secured its position as the world's second-largest economy. The country, having been categorized as an upper-middle-income one, is seeing people's living standards greatly improved in many ways.
Convened in 2017, the 19th National Congress of the CPC declared that with decades of hard work, socialism with Chinese characteristics has crossed the threshold into a new era, which is a new historic juncture in China's development.
Facing changes unseen in a century, General Secretary Xi Jinping has led the Party and 1.4 billion Chinese people to make historic achievements by responding swiftly to changes and breaking new ground while keeping the whole picture in mind. Today, the great rejuvenation of the Chinese nation is closer than ever, and the Chinese people are more confident than ever in their belief in Marxism, communism and socialism with Chinese characteristics.
The path of socialism with Chinese characteristics is what the CPC and Chinese people have achieved through dedicated work over the past century. The path should continue to be embraced as it ensures promoting the country's development, enhancing people's well-being and realizing national rejuvenation.
Under the system of socialism with Chinese characteristics, the Chinese people are enjoying unprecedented democracy, freedom and human rights, and they are also benefiting from a sense of gain, happiness and security. Forged in the long history after several trials, China's modern state system and governance mechanism should be upheld as a major contribution to the human institutional and political civilizations.
China is now declaring to the rest of the world with irrefutable facts that history is not ended and won't end. Socialism shall embrace a promising future in the course of history since it has been proven full of vitality. China is on the right track as it stays on the path of socialism with Chinese characteristics and this path is bound to lead the country to an even brighter future.
(Compiled by Lu Dong)