Xi, Duterte to attend opening ceremony of 2019 FIBA Basketball World Cup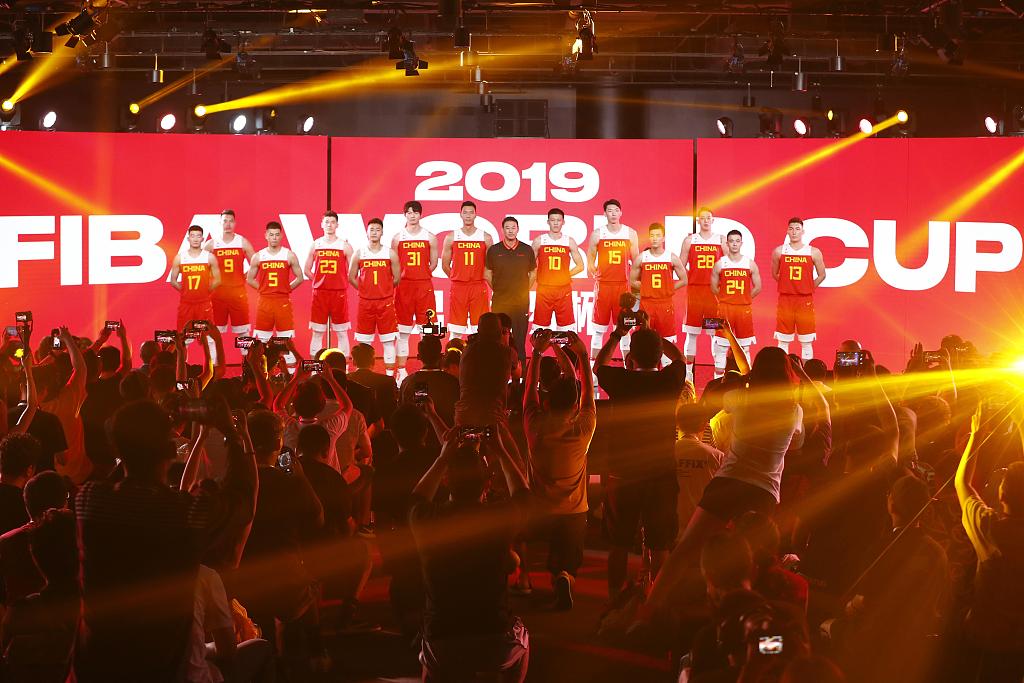 Chinese National Basketball Team (Photo: VCG)

BEIJING, Aug. 23 (Xinhua) -- During Philippine President Rodrigo Duterte's visit to China, Chinese President Xi Jinping will hold talks with him in Beijing and attend the opening ceremony of the FIBA Basketball World Cup 2019 with him, Foreign Ministry spokesperson Geng Shuang said Friday.
At Friday's regular press briefing, Geng introduced the schedule for Duterte's visit to China.
During Duterte's visit to China, Premier Li Keqiang will also meet with him, while Vice President Wang Qishan will accompany him to travel to south China's Guangdong Province and watch the FIBA Basketball World Cup 2019 games happening there, Geng said.
Noting that the Philippines is a friendly neighbor of China and an important partner of the Belt and Road Initiative, Geng said China-Philippines relations have been continuously consolidated and deepened since Duterte took office. The two countries have actively enhanced the synergy of development strategies and have achieved fruitful results in pragmatic cooperation.
During Xi's state visit to the Philippines in November, China and the Philippines established a relationship of comprehensive strategic cooperation. In April this year, Duterte came to China to attend the Second Belt and Road Forum for International Cooperation.
"Leaders of the two countries reached an important new consensus on the development of bilateral relations, especially on Belt and Road cooperation," Geng said.
"China attaches great importance to developing relations with the Philippines and is ready to continue to enhance strategic mutual trust with the Philippine side and expand pragmatic cooperation to ensure that China-Philippines relations are stable and far-reaching. It is believed that President Duterte's upcoming visit will inject new impetus into the sustained and healthy development of bilateral relations," Geng added.
President Duterte will visit China from Aug. 28 to Sept. 1 at the invitation of his Chinese counterpart Xi, Foreign Ministry Spokesperson Hua Chunying announced earlier Friday.
The FIBA Basketball World Cup 2019 is set to feature a record 32 national teams competing in eight Chinese cities including Beijing, Shanghai, Nanjing, Wuhan, Guangzhou, Shenzhen and Dongguan from Aug. 31 to Sept. 15.