Chinese FM urges Canada's UN envoy to 'do homework' before making Uygur persecution accusations
Global Times
1605527085000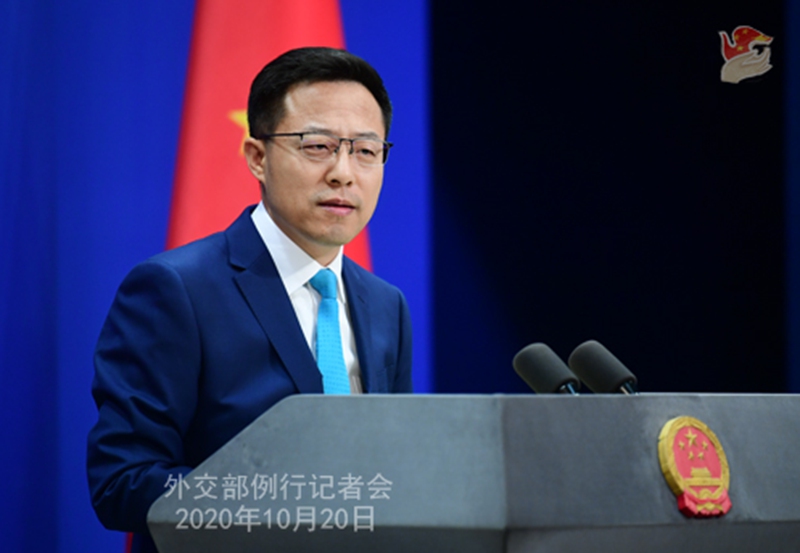 A Chinese Foreign Ministry spokesperson called on Canada's ambassador to the United Nations (UN) to do his homework before accusing China of persecuting Uygurs in the Xinjiang region to avoid making himself a laughingstock.

The remarks came after Canada's ambassador to the United Nations Bob Rae told media that he had called on the organization's Human Rights Council to investigate whether China's persecution of Uygurs in China's Xinjiang region should be considered an act of genocide, CBC reported Sunday.

When asked for comments at a press conference on Monday on Rae's accusations, Foreign Ministry spokesperson Zhao Lijian slammed them as ridiculous.

"Do you know what the population increase rate is in Canada? It was 1.42 percent in 2019, most of whom are immigrants," Zhao said.

Meanwhile, Zhao noted that, between 2010 and 2018, the population of permanent residents increased by 14 percent in Xinjiang, of which the Uygur population increased by 25 percent, and the Han population 2 percent.

The Uygur population has increased by more than 2.5 million people in just eight years. The growth rate of the Uygur population is nearly twice that of the region's overall residents and is way higher than that of the Han population during the period, Zhao stressed.

The figure is also nearly 18 times that in Canada. "So I want to ask the ambassador, if he has to find a population that fits the definition of 'genocide,' I am afraid it is not Uygurs in Xinjiang,"Zhao said.

"So you can see how ridiculous the ambassador's remarks are. I suggest that he do more homework before trying to validate his presence to avoid making himself a laughingstock," Zhao said.