Heavy downpour causes flooding in SW China
A heavy thunderstorm stuck Meishan City in southwest China's Sichuan Province late Sunday night. The downpour caused flood waters as deep as 1.5 meters in the city's Danling County. The local fire department on Monday morning received a total of 17 reports, with 13 cases involving people being trapped due to the flood.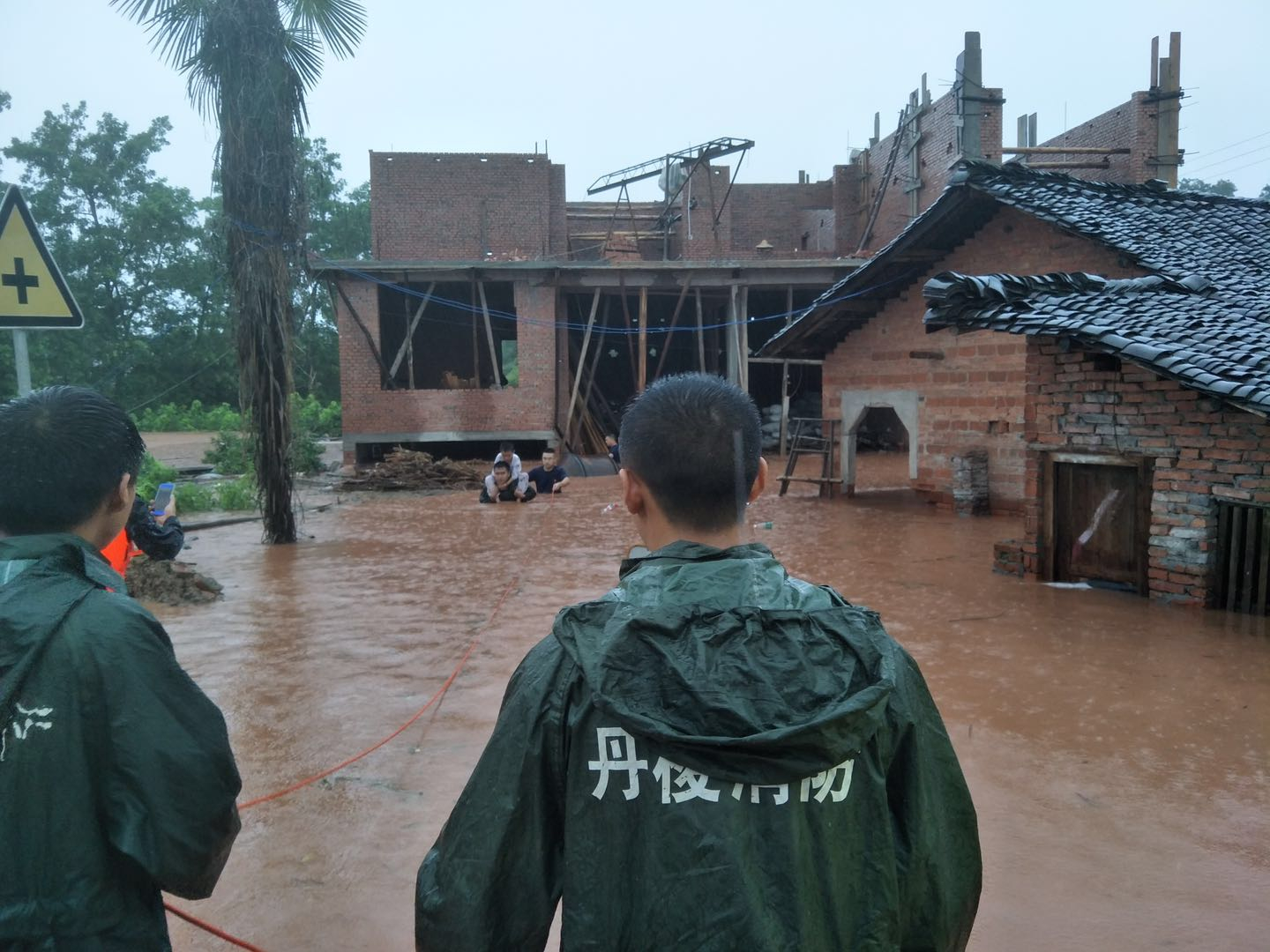 Local firefighters in Meishan, Sichuan Province, help rescue trapped residents. (Photo via local fire department)
In the provincial capital of Chengdu, the thunderstorm arrived around noon, flooding multiple roads. However, the downpour softened as night fell.

Sichuan Province entered flood season in May, and Sunday's storm is said to be the largest downpour so far this year. Thunderstorms and rain are forecast throughout the week in the province. A level IV emergency response to flood control, the lowest of four levels, has been initiated in Sichuan. It's the second time the provincial Flood Control and Drought Relief Command has triggered an emergency flood control response since this year's flood season began. A level IV response means many places in the province are experiencing mild flooding and medium and large water reservoirs are overflowing.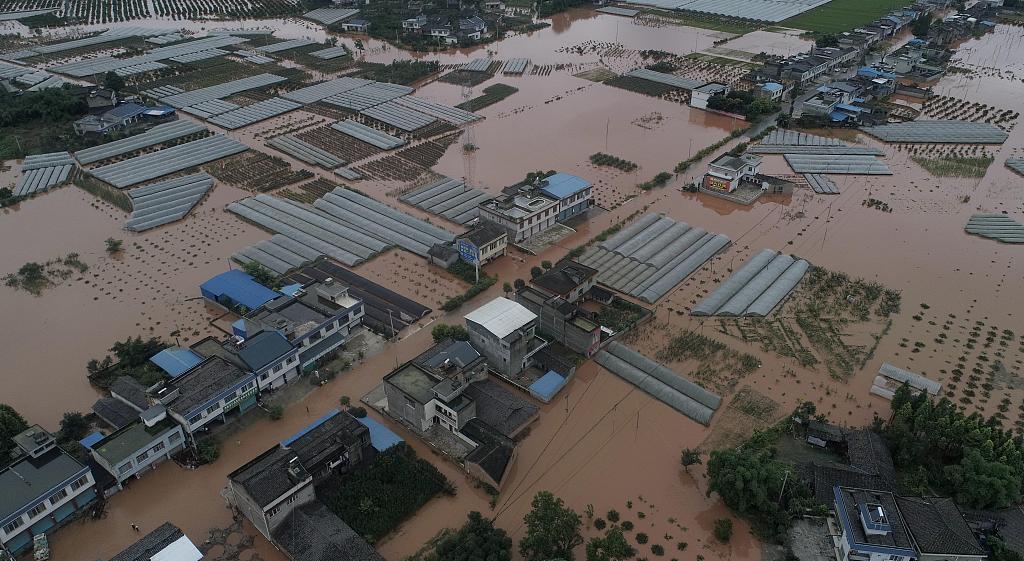 Ariel view of the inundated houses and fields in Meishan. (Photo: VCG)
As of Monday evening, 26 trapped residents in Danling County have been evacuated. Local rescuers are still looking for others who may be trapped. The local fire department said there are some 30,000 residents in the affected areas, yet it is still unclear how many are trapped.
About 100 kilometers east of Meishan, Sichuan's Ziyang City was also affected by heavy rain. As of Monday afternoon, the local fire department has rescued 27 trapped residents and evacuated 85 people from the affected area.