China-US pairs storm into last 16 at world table tennis championships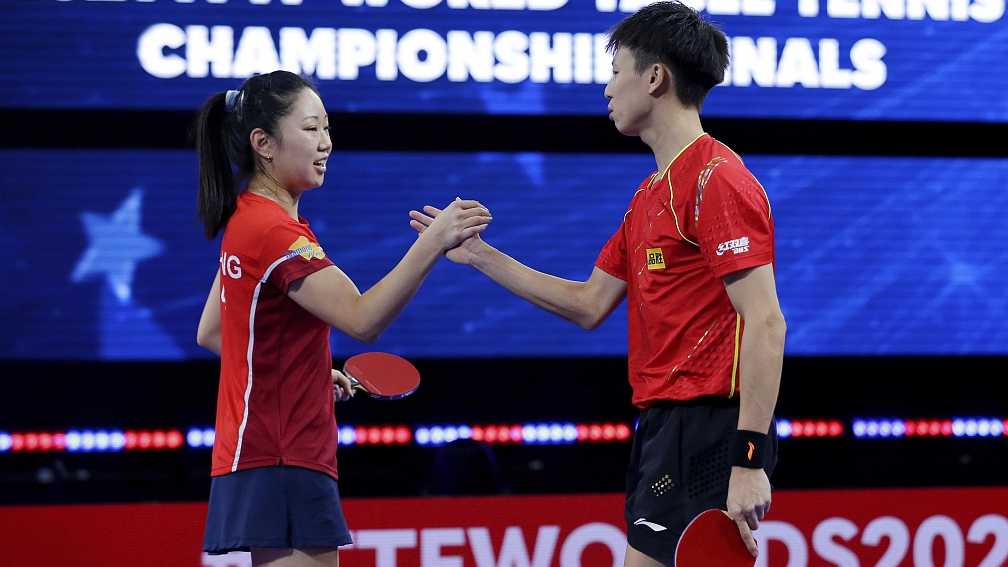 Two mixed doubles pairings featuring both a Chinese and a U.S. paddler continued to impress at the 2021 World Table Tennis Championships in Houston, Texas as they advanced into the last 16 in thrilling fashion on Thursday night.
Despite limited training time, the pairs had managed to win their debut matches with relative ease on Tuesday. Maintaining the momentum, Jha Kanak and Wang Manyu swatted aside Lubomir Pistej and Barbora Balazova from Slovakia 11-8, 11-9, 12-10 on Thursday night, while Lin Gaoyuan and Lily Zhang came from behind to outclass German duo Qiu Dang and Nina Mittelham 12-14, 11-8, 11-3, 12-10.
The Chinese Table Tennis Association and the U.S. Table Tennis Association had jointly submitted a request to the International Table Tennis Federation (ITTF) to allow China-U.S. pairs to compete at the championships in a historic move to mark the 50th anniversary of "Ping Pong Diplomacy."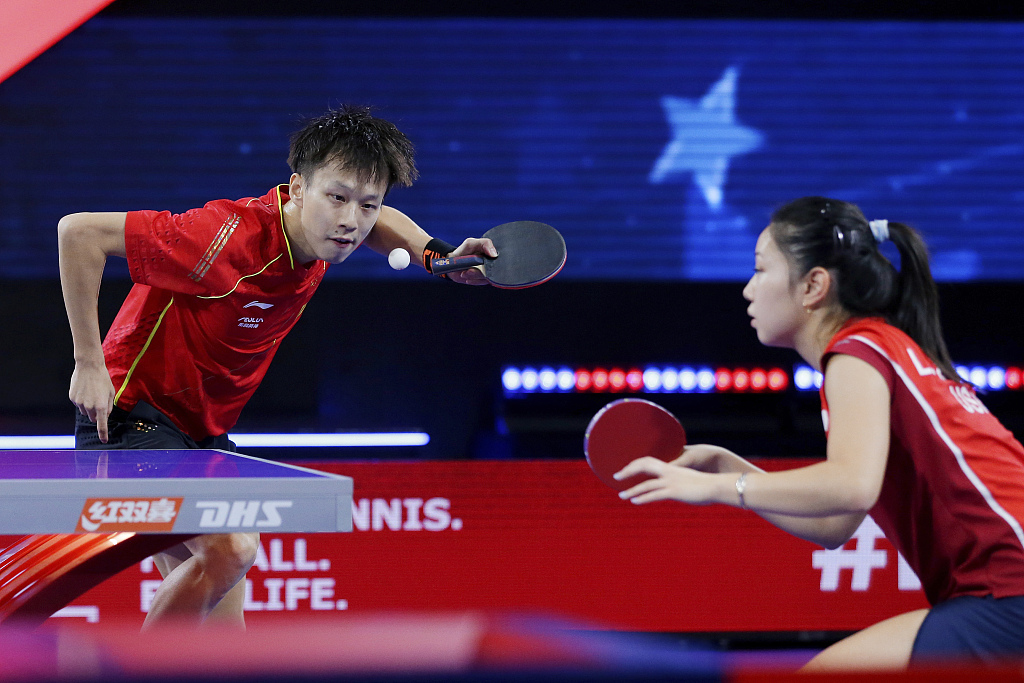 Fifty years ago, the U.S. table tennis team was invited by the Chinese team to visit China at the conclusion of the 31st World Championships in Nagoya, Japan. The U.S. players landed in Beijing on April 10, 1971, becoming the first U.S. group to visit China since the founding of the People's Republic of China in 1949.
The Chinese table tennis team then paid a return visit to the U.S. the following year, thus breaking the ice after two decades of China-U.S. estrangement, and eventually leading to the normalization of bilateral ties.
In an exclusive interview with CGTN, Chinese Table Tennis Association (CTTA) President Liu Guoliang said he wanted to send a message to the world from the table tennis arena that there should be progress on people-to-people relations between China and America.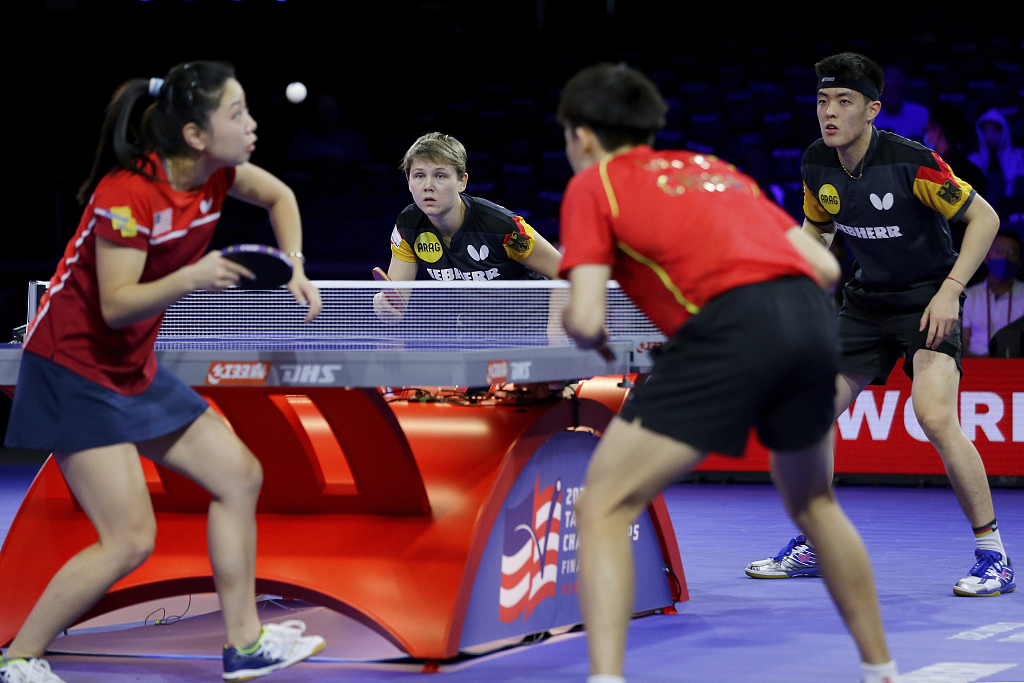 "Everyone should take pride from this action on this historic time and these two newly joined teams could be remembered in decades to come," said Liu, who was just elected as ITTF Vice Chairman on Wednesday.
"NBA players are widely loved in China, and I hope the successful ping pong players from China can also be known more by Americans," he added.
Liu also revealed that he will promote table tennis in the U.S. market by encouraging more ping pong events to be staged there. "I have seen the passion from Americans on ping pong and I hope that more Americans and Chinese share their love for the sport and their enthusiasm."