China puts major restrictions on inbound air travel
China was compelled to temporarily suspend entry into the country of foreign passport holders with valid visas or residence permits in order to deal with the spread of COVID-19, Foreign Ministry spokesman Geng Shuang said on Friday.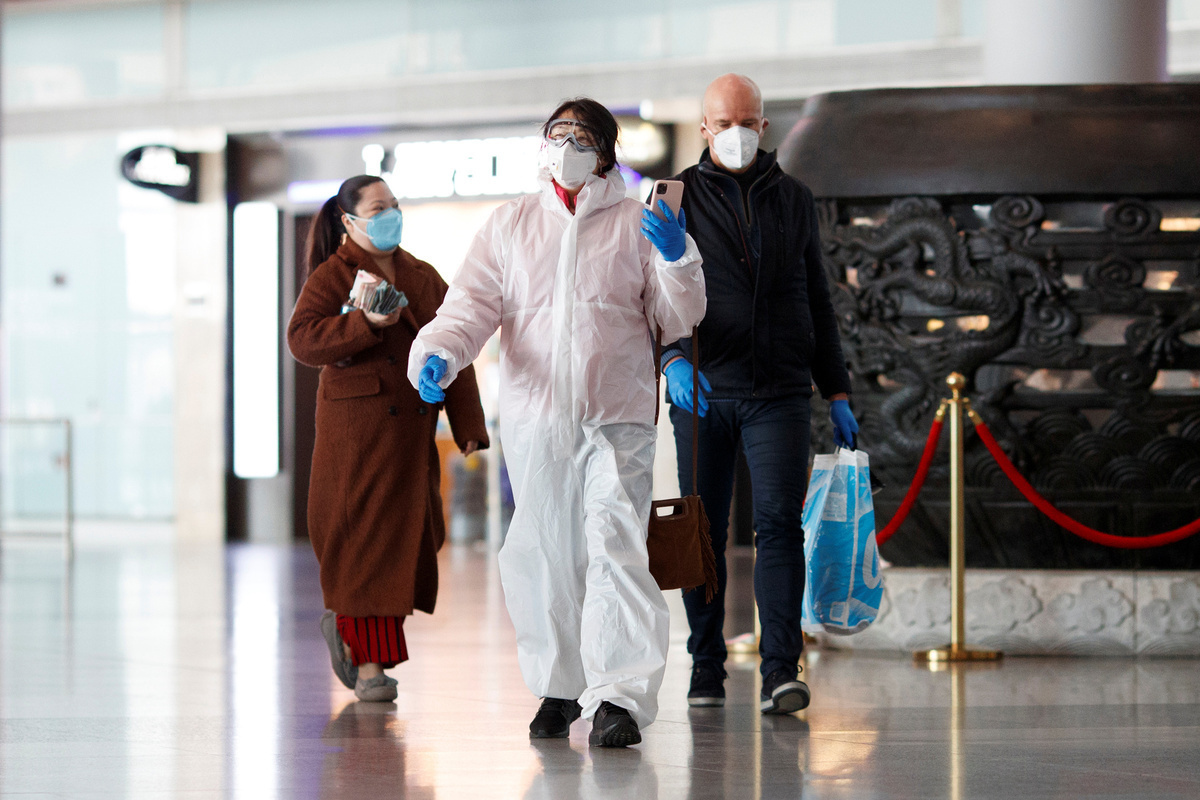 Passengers wear face masks upon their arrival at Beijing Capital Airport, in Beijing on March 4, 2020. (Photo: Agencies)
"We also took into account the practices of many other countries," Geng said at a regular news conference in Beijing.
He said China will stay in close touch with all parties and properly handle personnel exchanges with the rest of the world.
The suspension, announced on Thursday night, will take effect on Saturday, and will also apply to the entry of foreign nationals holding Asia-Pacific Economic Cooperation business travel cards.
Policies-including port visas, 24/72/144-hour visa-free transit, Hainan 30-day visa-free privileges, 15-day visa-free privileges specified for foreign cruise-group tours via Shanghai Port, Guangdong 144-hour visa-free privileges for foreign tour groups from Hong Kong or Macao special administrative regions and Guangxi 15-day visa-free privileges specified for foreign tour groups of ASEAN countries-will also be temporarily suspended, according to an announcement jointly issued by the ministry and the National Immigration Administration.
Foreign nationals arriving with diplomatic, service, courtesy or C visas will not be affected.
According to the announcement, foreign nationals wishing to come to China for necessary economic, trade, scientific or technological activities-or in extreme humanitarian cases-may apply for visas at Chinese embassies or consulates as per usual practice.
Entry by foreign nationals with visas issued after this announcement will not be affected, it said, adding that the above-mentioned measures will be adjusted in light of the evolving situation.
Also on Thursday night, the Civil Aviation Administration of China decided that China will slash the number of international flights in and out of the country in a bid to contain imported cases.
Effective Sunday, domestic airlines will be required to reduce their international routes to only one per country and cap the number of flights to and from each country to no more than one flight per week, while foreign carriers can maintain only one air route to China and operate no more than one flight a week, according to a notice issued by the administration.
"But we will maintain the minimum number of flights per route to ensure the continuous operation of international flights," the administration said later in another statement.
After the adjustment, the number of weekly flights to and from China will drop to around 130.
According to the administration, as airlines are required to limit passenger capacity on international flights to 75 percent to curb cross-infection risk, the number of inbound air travelers is expected to drop from the current 25,000 per day to 5,000, it said.
It also noted that it might implement even further reductions to inbound and outbound international flights in line with the country's virus prevention and control needs.
Though all inbound charter fights have been suspended since Tuesday, the administration said it will arrange temporary flights or charter flights to bring back Chinese nationals when conditions permit.