Smart bus lane pilot launched in Tianjin Haihe Education Zone
People's Daily app
1592903874000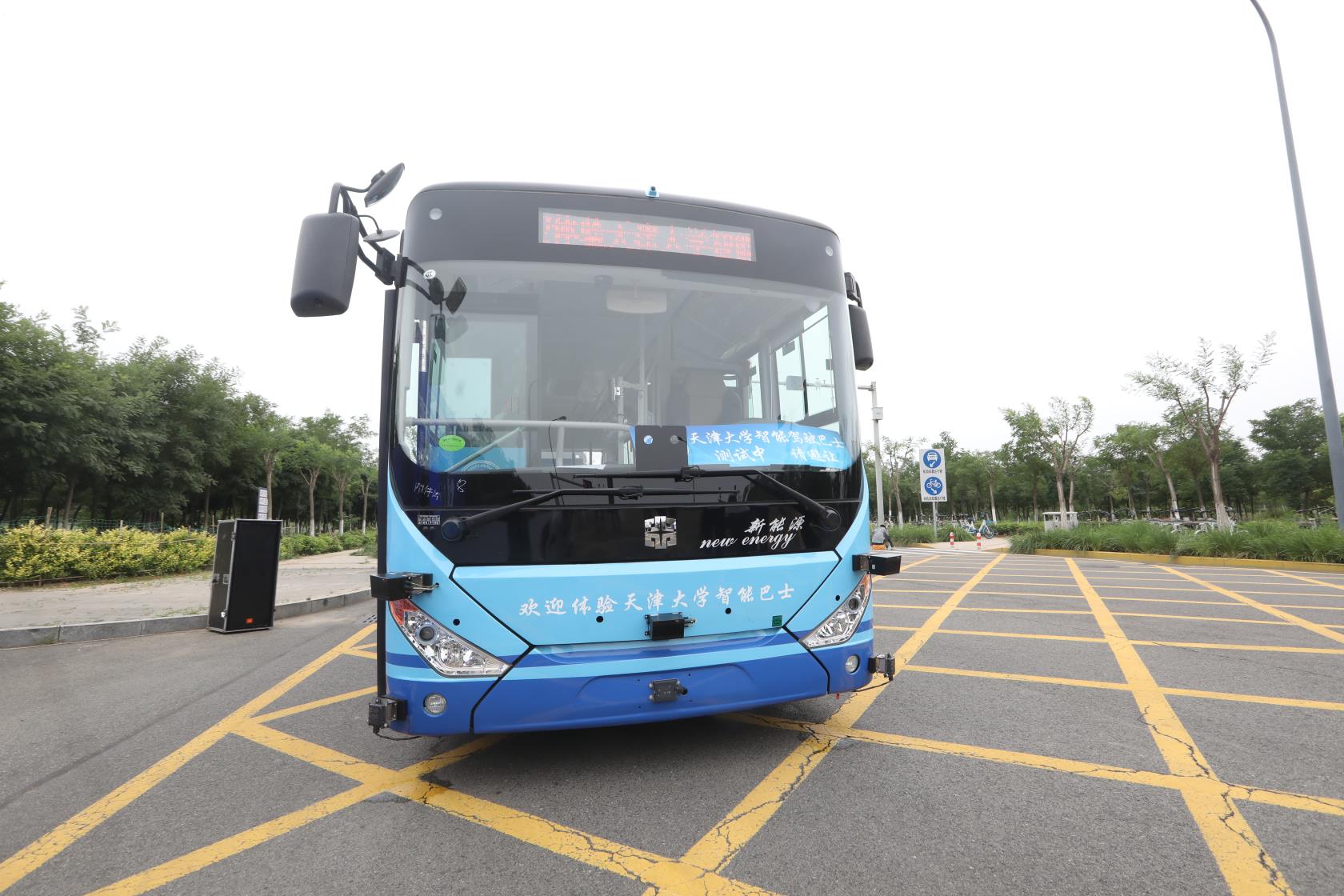 Photo: People's Daily/Zhu Hong
Tianjin(People's Daily) - Two smart buses drove out slowly from Tianjin University's on Tuesday, marking the debut of a 28-km-long bus lane pilot program for smart buses within Tianjin's Haihe Education Zone.
The operation is also one of the cloud intelligence experience activities included in the 4th World Intelligence Congress opened on the same day in Tianjin.
The bus lane was jointly built by the Haihe Education Zone and Tianjin University Smart Vehicle Research Center, comprising of smart buses and 5G-supported bus stations and intelligent traffic lights.
The first three smart buses are installed with intelligent sensation systems and that there is an autonomous control "brain" within the car.
"The intelligent sensation system installed in the smart bus not only provides a full view, but also takes weather conditions into consideration. Real-time monitoring of the buses are realized by the panoramic simulation system, and the human-vehicle interactive driving system enables the stand-by driver to take control of the bus in an emergency," said Professor Xiehui of Tianjin University, who's leading the research.
"Passengers can have real-time access to bus locations, speed, capacity and other information at smart bus stations, and can get information about the bus route and driving conditions with the help of a voice interaction and face recognition system developed by Tianjin University," Xie added.