China releases new 10-point plan to optimize COVID response, allowing asymptomatic carriers, mild cases to quarantine at home
Global Times
1670415715000
China further adjusted and optimized its COVID response by releasing 10 new measures, including allowing asymptomatic carriers and mild COVID-19 patients and those who meet certain requirements to quarantine at home.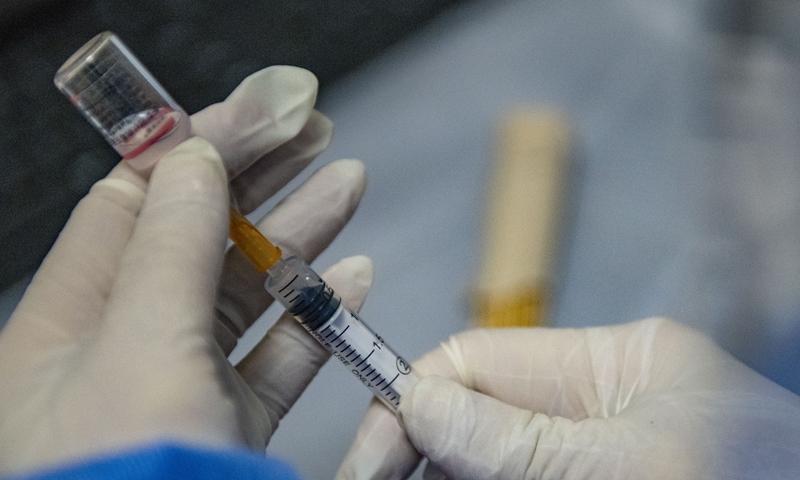 Other major measures include reducing the frequency of nucleic acid testing, scrapping negative nucleic acid result and health code requirements for entering public places except for designated locations such as nursing homes, medical institutions and schools, as well as lifting COVID testing and health code requirements for domestic cross-regional travelers.
In light of the changing situation and the weakened virulence of Omicron, the State Council, China's cabinet, released the new measures to further optimize the response to COVID-19, accelerating the lift of restrictions in high risks areas and promoting vaccination rates among the elderly, in order to further strike a balance between anti-epidemic work and social and economic development.
The new measures detail that infected individuals with mild or no symptoms who meet requirement will be allowed to quarantine at home, while they still are able to choose collective quarantine.
While subject to home quarantine, health monitoring should be strengthened, the new plan noted. Close contacts who meet requirements can also opt for five-day home quarantine or choose collective quarantine.
The new measures also optimize nucleic testing, scrapping mass testing regimes and further downsizing the scale of groups to be tested. Nucleic acid testing will not be carried out according to administrative regions and the scope as well as the frequency of the nucleic testing will be further reduced under the new measures. Antigen tests can be carried out in accordance to the needs of epidemic prevention work.
Outside of designated locations which include nursing homes, welfare homes, medical institutions, childcare facilities, and primary and secondary schools, negative nucleic acid test results will no longer be required, and health codes will not be checked.
The nucleic acid test results and health codes will no longer be checked for domestic cross-regional travel. Similar checks for travelers upon arrival are also revoked.
The new measures underlined the need to accelerate vaccination rates especially for those aged between 60 to 79 years old, and those 80 or above, noting that special arrangements should be put in place. Vaccination sites should be established to assist seniors.
To ensure the normal functioning of everyday life and medical services, non-high-risk areas shall not restrict the flow of people and shall not suspend work, production or business activity, according to the new measures.
Authorities also called for the strengthening of classification and management of the health status for key population, adding that local health workers and family doctors should act as "gatekeepers" in this respect. Communities should monitor the situation of elderly residents who have underlying disease such as cerebrovascular diseases, chronic obstructive pulmonary disease, diabetes, or tumors as part of classified management.
Schools are required to resolutely implement scientific and precise prevention and control requirements. Campuses without infections must carry out normal offline teaching activities, while supermarkets, canteens, stadiums, and libraries on campus must operate as normal.
Wang Guangfa, a respiratory expert from Peking University First Hospital, told the Global Times on Wednesday that the new measures are not a signal of full relaxation amid the ongoing COVID epidemic, but to allocate resources to the places in most needed.
"Those new measures came up after thoroughly taking opinions from various sectors into account, reflecting that China's epidemic control work has been moving toward a more rational, scientific and targeted direction," Wang said.
A major reason to adjust and optimize measures is that the virus has been mutating, which is different from the wild type with faster transmissibility. If we continue adopting the previous measures, we'll get limited gain with much higher price, Wang said.
Liang Wannian, head of the National Health Commission's COVID-19 leading task force, said on Wednesday's press conference that the latest optimized measures do not represent a full re-opening or relaxation, but rather show that the country's anti-epidemic measures are becoming more scientific, more active and more accurately targeted. The optimization of epidemic measures is based on various factors, which will better fit the new situation of the epidemic and new characteristics of COVID variants.
It will also benefit for the resumption of normal life and economic activity, minimizing the impact on the society and economy, Liang said.