China bans 496 unlicensed operators in school food safety inspection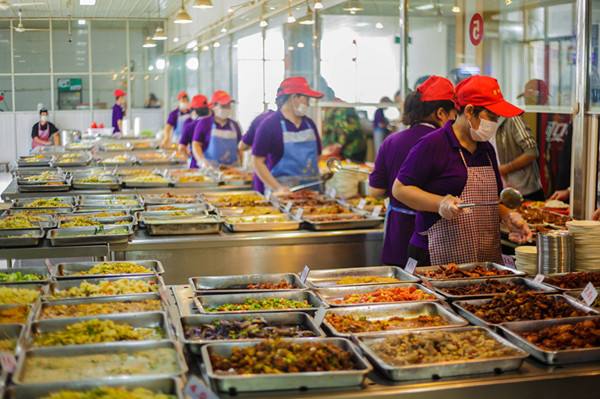 (Photo: jmtv.com)
GUANGZHOU, Oct. 29 (Xinhua) -- The Chinese government has closed down 496 unlicensed operators and replaced 2,352 raw material suppliers as of Oct. 14 during a school food safety inspection launched in September, an official with the Ministry of Education (MOE) announced Tuesday.
During the period, government agencies had inspected 631,000 food operators on or around the campuses, issued warnings to 11,400 operators and replaced 536 meal providers, said Wang Dengfeng, director of the ministry's department of physical, health and arts education, at a press conference in Zhuhai, Guangdong Province.
The inspection was jointly conducted by the MOE, the State Administration for Market Regulation, the Ministry of Public Security and the Ministry of Agriculture and Rural Affairs.
It has targeted school canteens, school meal providers, as well as grocery stores and restaurants near schools, and strengthened oversight in terms of food storage and processing, and cleaning and sanitizing of serving utensils.