China denounces US for hyping suspension of Chinese overseas project
People's Daily app
1572345478000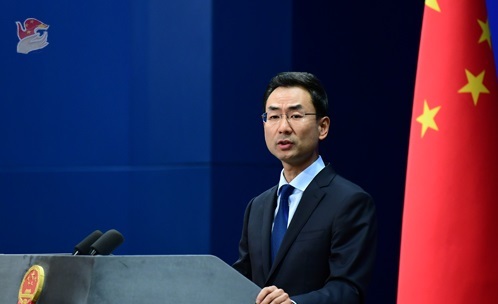 Chinese Foreign Ministry spokesperson Geng Shuang
The Chinese Foreign Ministry on Tuesday slammed the US for being overexcited over the suspension of a Chinese company's overseas project in the Solomon Islands.
What the US truly cares is its geopolitics benefits instead of the interests of the Solomon Islands and its people, the spokesperson Geng Shuang said on Tuesday.
The remarks came after US Defense Secretary Mark Esper applauded the Solomon Islands' decision to invalidate an agreement signed by one of the country's provinces to lease its island of Tulagi to Beijing-based China Sam Enterprise Group due to a lack of prior approval from the central government.
Geng said Esper seriously tarnish and slander Chinese firms' normal business operations abroad.
"It's normal to meet some minor problems during a firm's investment and operations overseas", Geng said, noting it was just a single case.
China has consistently called on Chinese companies operating abroad to follow local laws, Geng added. "We encourage the relevant Chinese firm to maintain contact with the Solomon Islands' central government and properly solve all the problems."