Podcast: Story in the Story (1/28/2020 Tue.)
People's Daily app
1580149040000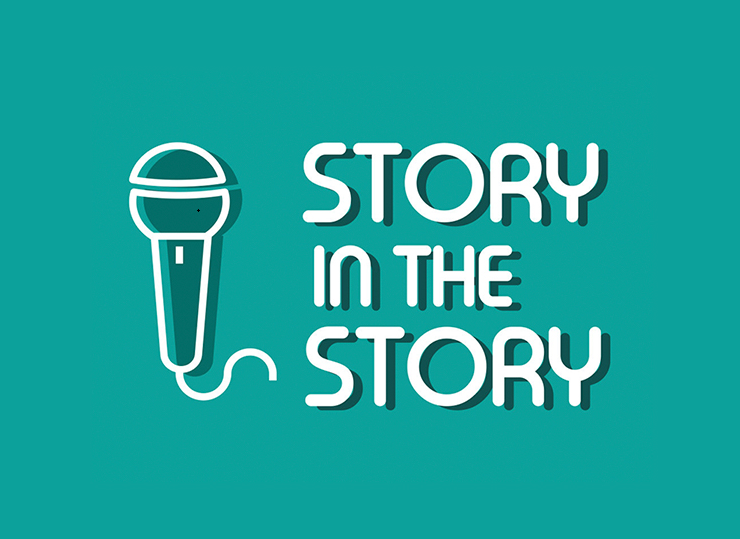 From the People's Daily App.

This is Story in the Story.
China now has more than 40 million senior citizens who are totally or partially disabled. However, there are only 300,000 professional nursing workers for the aged, according to official data.
To bolster the understaffed workforce and provide more suitable services for the elderly, a slew of measures have been rolled out.
China had a population of 249 million aged 60 or above at the end of 2018, making up 17.9 percent of the national population. The number is expected to peak at 487 million in 2050, which means one in every three Chinese will be a senior citizen.
Authorities have adopted preferential policies and offered financial support to attract young people into the elderly-care sector and encouraged local education departments to train more skilled staff in the field.
"The key point is that caring for them is a professional matter and it is a chore, 24 hours a day," said Wu Yushao, deputy director of the China National Committee on Ageing.
Today's Story in the Story looks at the issue of finding enough caregivers for the growing number of elderly who need them.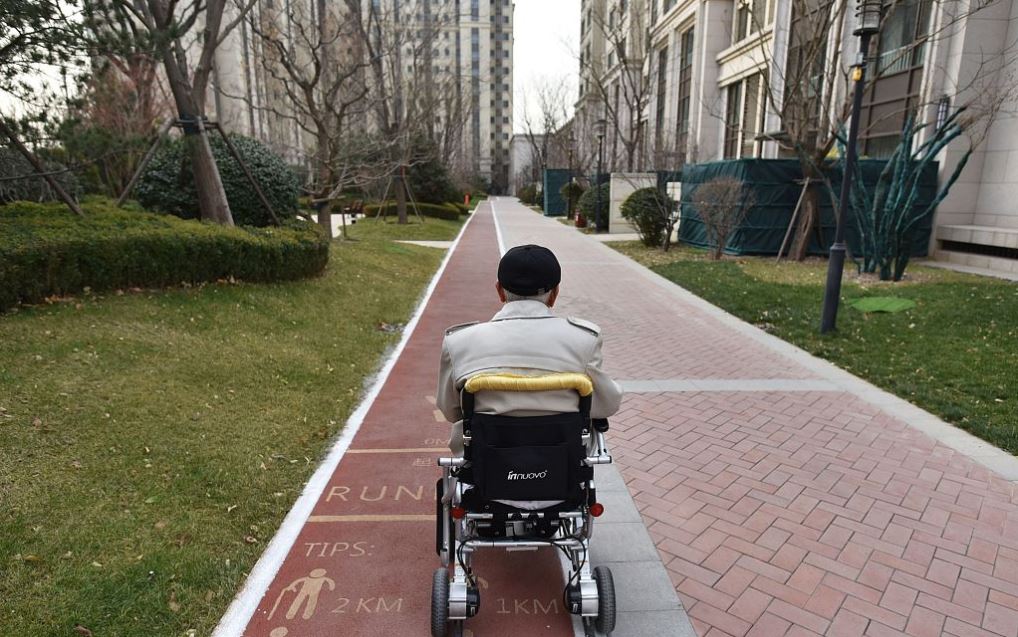 An old man makes his way back to his apartment in an electric powered wheelchair at a senior care center. (Photo: VCG)
Swiping, typing and scanning QR codes on a smartphone may seem like a daunting task for some seniors, but it is increasingly becoming an integral part of daily life in China.
82-year-old Ma Xiuqin's face lit up the moment her first picture sent out via WeChat, a major Chinese social media platform. She couldn't wait to show the photo to those around her at a community nursing center in Beijing.
Such mobile applications have now been intertwined with Chinese people's daily lives, including but not limited to sending instant messages, making payments, booking tickets and hailing rides.
Li Meina, a caregiver who spent three weeks helping Ma learn how to use WeChat, said the key to caring for elderly people is to make them feel valued.
Li, 23, took up her job as an event planner for seniors after graduating from the Department of Senior Citizens Welfare at the Beijing College of Social Administration in 2017.
"The industry is in need of our young generation with vitality and vigor," Li said.
"Old-age care is a social issue," said Li Ling, a professor with the National School of Development at Peking University. "The Chinese approach to tackling it is to mobilize every single social force."
For senior citizens grappling with health issues, especially those who need long-term care, the cost of elderly care is definitely one of their top concerns.
Elders read books at the library of high-end senior care center Kangning Jin in Tianjin, north China. (Photo: CGTN)
A nursing center in Shanghai's Changning District, invested by the state-owned enterprise Wanhong Industrial Investment Co., has a total of 80 beds with its occupancy rate consistently at 90 to 95 percent, said Zhu Hua, chairman of the company.
The price of each bed ranges from 3,000 to 5,000 yuan (about $429 to $715) per month.
"The reasonable prices and convenient location of the center are the reason its beds are always in short supply," said Zhu.
Besides leveraging the role of state-owned enterprises, more cooperation between local governments and enterprises in elderly-care projects has been highlighted in a special action plan released by the central government, with the aim of providing accessible and affordable services.
Up to now, China has nearly 4,000 institutions providing integrated medical and old-age care, and more than 20,000 medical institutions are under contract with elderly-care providers to offer services including on-site visits, first aid, diagnosis and treatment.
By 2022 China is projected to see all communities equipped with elderly-care facilities and train 2 million nursing workers for the elderly, while also launching a variety of elderly-care insurance products, among others, according to a government plan.
"In an aging society, no one can stand aloof. All must contribute to 'the community with a shared future'," Wu Yushao said. "The elderly will enjoy a stronger sense of fulfillment and happiness with more people working together in the field."
(Produced by Nancy Yan Xu, Brian Lowe, Lance Crayon and Paris Yelu Xu. Music by: bensound.com. Text from Xinhua.)