Post-90s girl in Wuhan provides doctors free coffee amid epidemic
People's Daily app
1581482639000
Tian Yazhen, a post-90s girl who keeps seven coffee shops in epidemic-hit Wuhan, has provided 6,150 cups of free coffee for frontline medical workers by Saturday.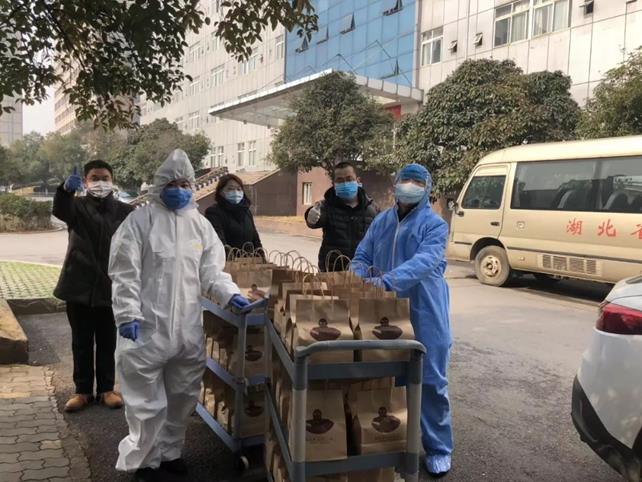 (Photos from Internet)
Given to the demand of doctors from Hubei Provincial Hospital of TCM, many of whom need a cup of coffee a day, she asked her staff in a chat group on January 24 if anyone wanted to help make free coffee for the hospital.
To her surprise, all seven baristas in Wuhan, including Sina, an Iranian choosing to stand with them and overcome the difficulties together, answered her call and participated in making coffee.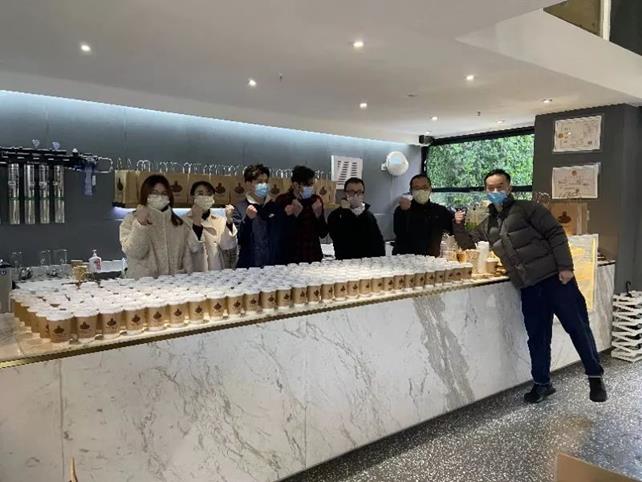 After a thorough disinfection of their bodies, shops and coffee equipment, she and the baristas began to prepare coffee for doctors on January 26.
Doctors and volunteers bowed to them when they delivered coffee to the hospital on the morning of January 27. "Doctors are real fighters compared with us making coffee, the dangers and hardship of our work are less than one tenth of theirs", Tian Yazhen said.
After hearing about her behavior, suppliers gave away milk and coffee beans to her coffee shops, while her customers sent them masks and alcohol that were in shortage in Wuhan.
"When I saw doctors' messages for us on the review site and found our coffee can really help them, that made it all worth it", Tian said.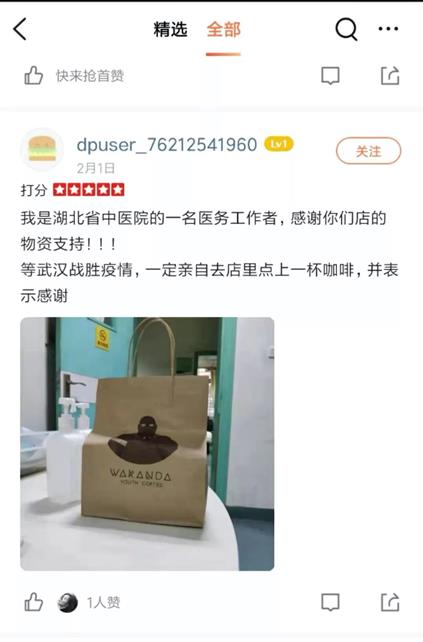 She also changed the name of the signature product in her coffee shops from "China Latte" to "Wuhan Latte" last week, showing her encouragement for Wuhan to defeat the epidemic.
(Compiled by Jiao Jingxian)