China's success achieved by its own wisdom, sweat: FMA
People's Daily app
1563971720000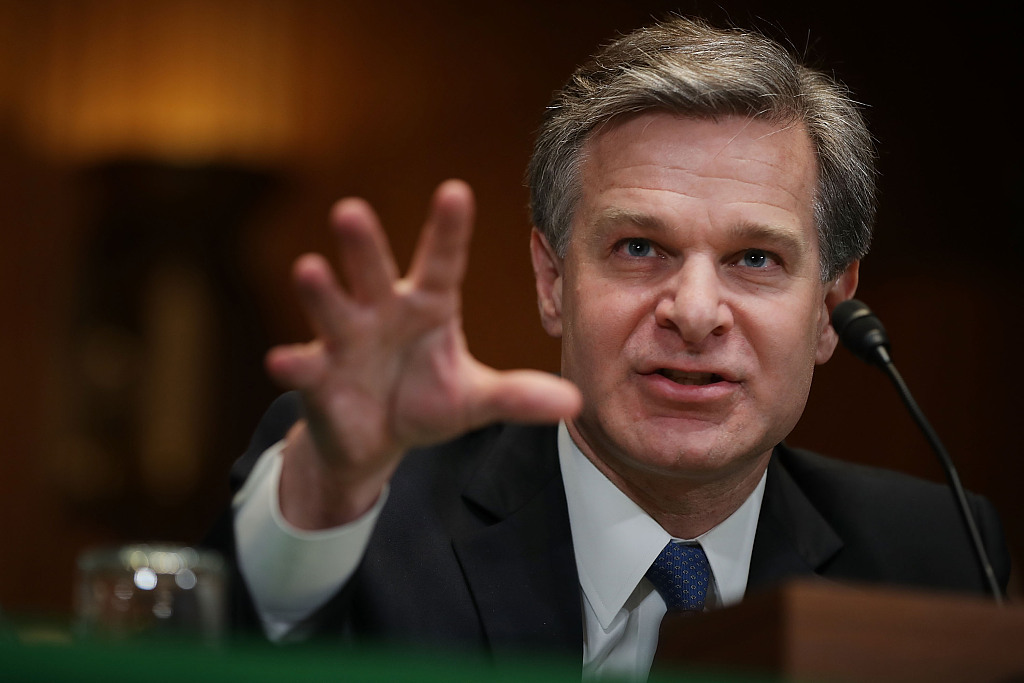 US FBI director Christopher Wray testifies on Capitol Hill May 16, 2018 in Washington, DC. (File photo: VCG)
China's success was achieved by its own wisdom and sweat, China's Ministry of Foreign Affairs (FMA) said, in response to US FBI director Christopher Wray's "baseless" accusations Wednesday.
"We don't steal, rob or lie. It is entirely by our own wisdom and sweat that we have achieved the remarkable achievement. If China is fighting a war, it is fighting a just war to defend its legitimate rights and interests," said Hua Chunying, spokesperson of MFA.
"There is no country that poses a more severe counterintelligence threat to this country right now than China…China is fighting a generational fight here," Wray told the US Senate Judiciary Committee on Tuesday.
In her response, Hua quoted US Secretary of State Mike Pompeo's comments. "I was a CIA director, we lied, we cheated we stole… like, we had entire training courses. It reminds you of the glory of the American experiment." Hua stressed, "China is different from the US. Wray's accusations are entirely baseless and self-deceiving."