Man set ablaze burned alive by HK rioters regains consciousness
People's Daily app
1574484650000
The man who was doused with inflammable liquid and put on fire by rioters in Hong Kong has regained consciousness and is in stable condition in a hospital, according to a post on social media by Elizabeth Quat, councilor at the city's Legislative Council.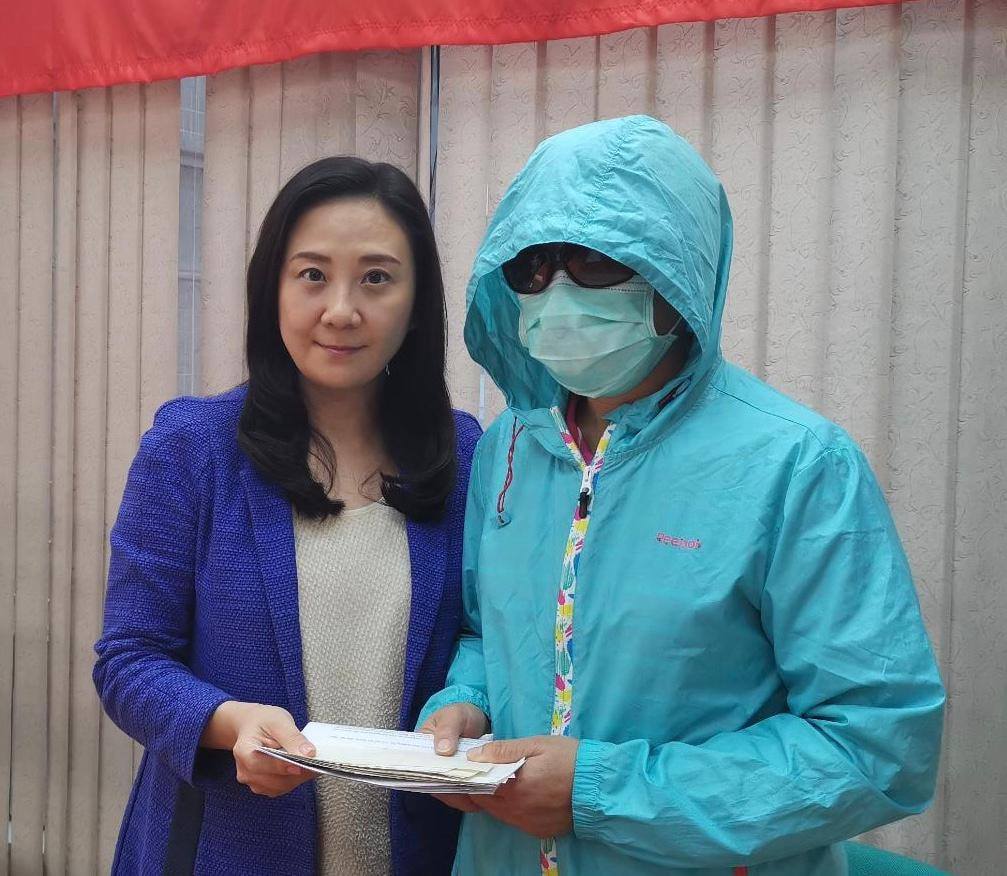 (Photo: Elizabeth Quat's facebook account)
Leung Chi-cheung is a 57-year-old construction worker and father of two daughters.
On November 11, Leung stopped to argue with masked rioters after seeing the gang vandalize facilities at Ma On Shan MTR station. He was then doused with inflammable liquid and set on fire. Hospitalized with severe burns and head injuries, Leung went through two skin graft surgeries, a doctor treating him said.
"Hong Kong has turned into a terrifying place. I hope (rioters) can stop violence, " Leung's wife said. "My husband has been injured. I don't want to see more people injured by violence."
The tragedy has drawn massive headlines. Over 30, 000 people donated over two million yuan (approximately $284, 123) on an online portal for treatment.