China's employment conditions improve in Q2
BEIJING, July 21 (Xinhua) -- China's employment conditions improved in the second quarter of this year, signifying growing stability in the job market, a recent report showed.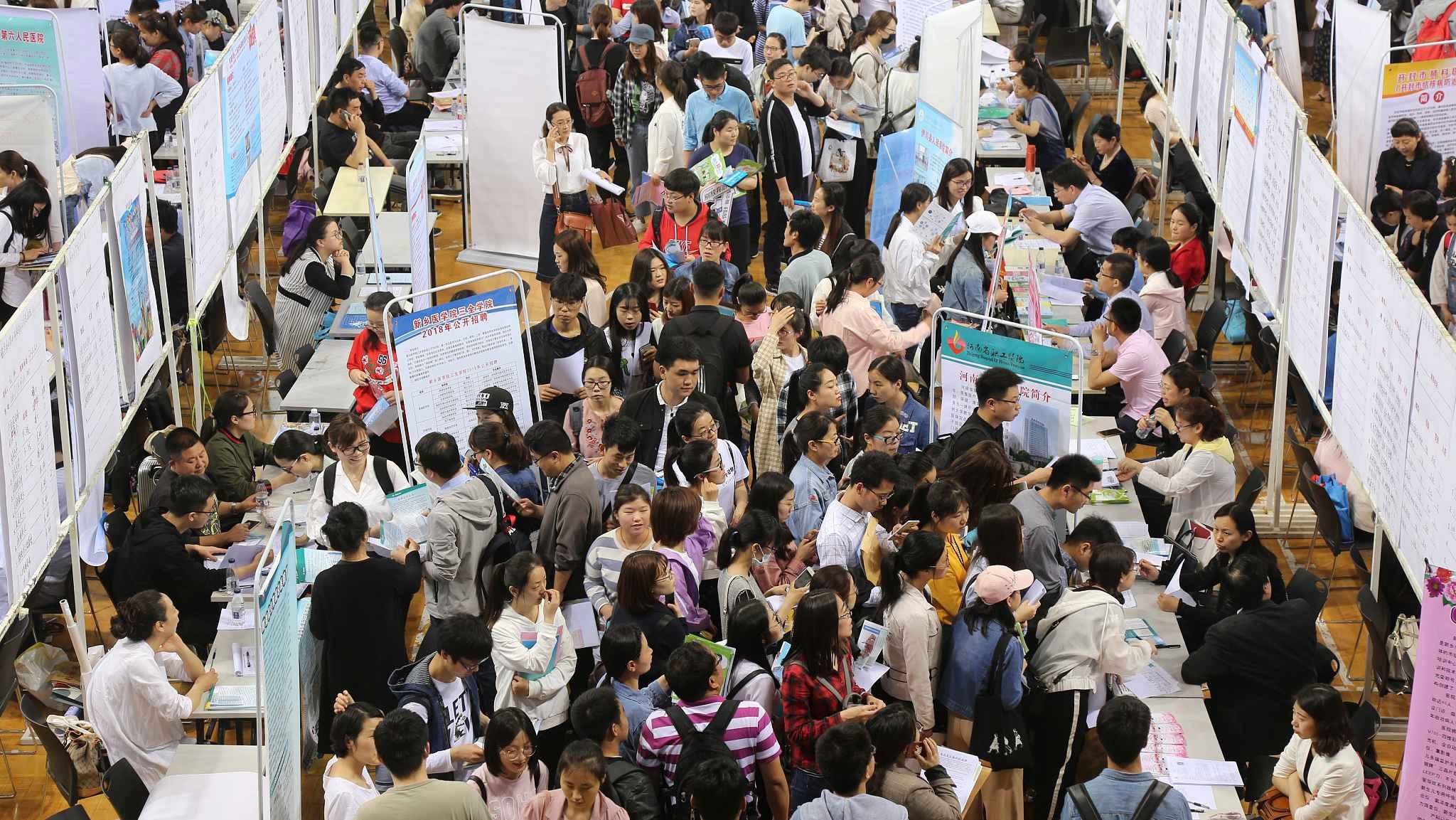 File photo: CGTN
The index evaluating job market supply and demand grew from 1.68 in Q1 to 1.89 in Q2, pointing to improving employment conditions, according to a report jointly released by the China Institute for Employment Research (CIER) under Renmin University of China and job-hunting website Zhaopin.com.
A CIER index of above 1.0 means job supply outweighs demand, while below 1.0 indicates the opposite.
The report showed that the polarization of employment conditions among industries was remarkably alleviated in Q2, with the intermediate service industry posting the strongest demand for labor.
Meanwhile, the insurance, catering and service outsourcing industries saw a notable growth in demand in the period, it said.
In the second quarter, the eastern region of China continued to boast the best employment conditions, followed by the central and western regions.
The job market will maintain overall stability in Q3, the report showed.