Sanya's revival in tourism amid COVID-19
People's Daily app
1605780495000
Amid the COVID-19 pandemic, Chinese travelers who fancy tropical islands during cold winter days have taken South China's island province of Hainan as their top choice for a resort destination.

In 2019, the number of Chinese outbound and inbound tourists totaled 300 million, according to a research report issued by the China Tourism Academy. The Chinese have been enthusiastic about traveling abroad, including Thailand, with a number of tropical islands a relatively short distance away as well as relatively low travel and living expenses being one of the hottest destinations for the Chinese, attracting over 9.2 million visitors in the first ten months last year.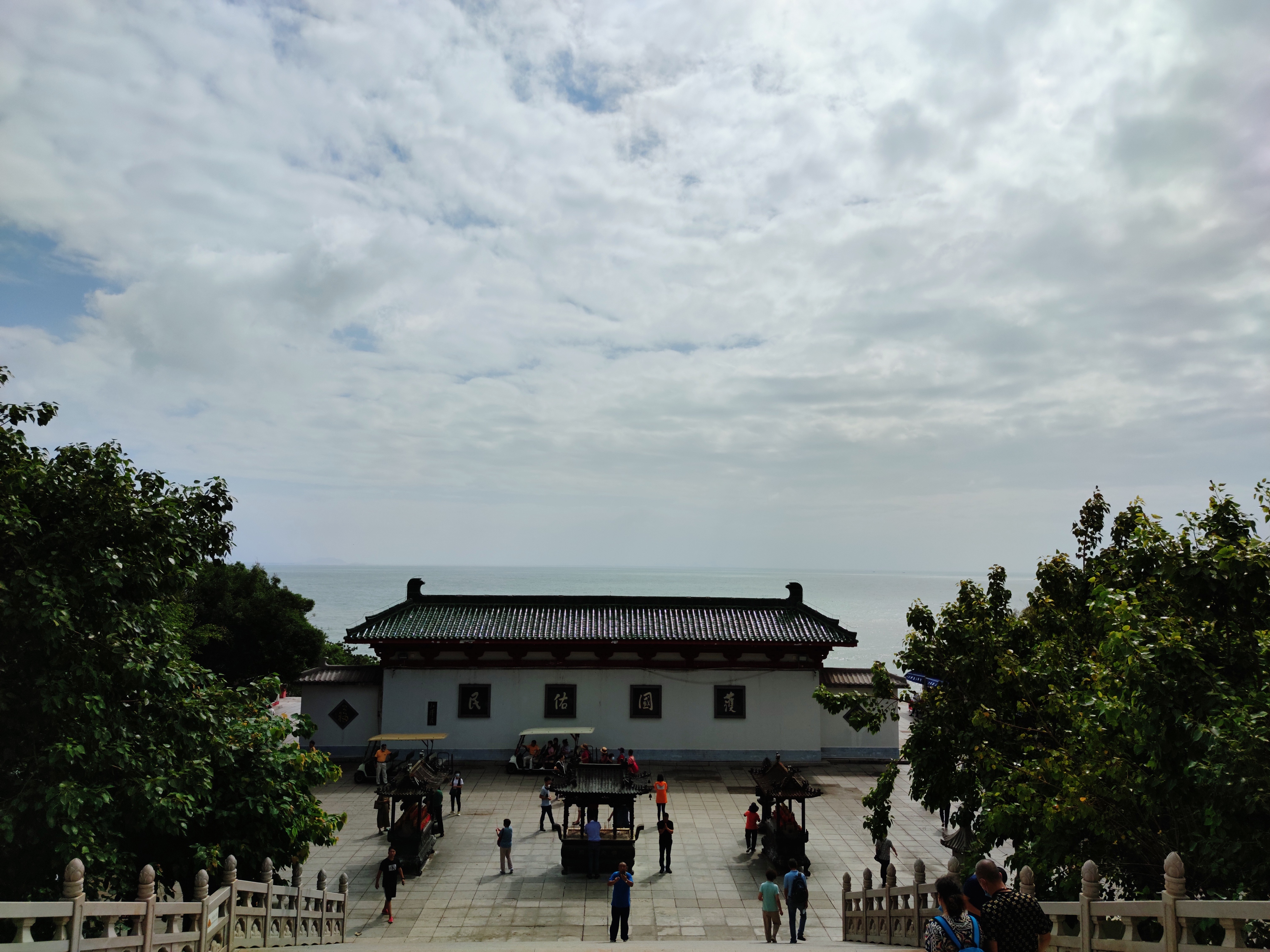 Impacted by the pandemic and outbound travel restrictions, Chinese tourists who used to look overseas for ideal vacation spots now resorted to domestic options. Sanya, a well-noted resort city in Hainan, with its sunshine beaches and rainforests, has attracted an increasing number of tourists in 2020.

Despite the halt in tourism in the first half of the year, Sanya's tourism has gradually rebounded as the pandemic wanes and a string of new measures on duty-free shopping have been put in place. As winter comes to the northern part of China, the warm tropical island has become more popular for tourists and event planners. According to data from China's online travel website Mafengwo, Sanya's popularity increased by 50 percent in July and August compared with May and June.
A bus driver surnamed Zhang contracted by a local travel agency in Sanya said the number of tourists he picked this autumn increased year-on-year. "The impact from the pandemic on the tourism sector in the city is weakening. As I see in November, Sanya is getting busier than previous years," he added.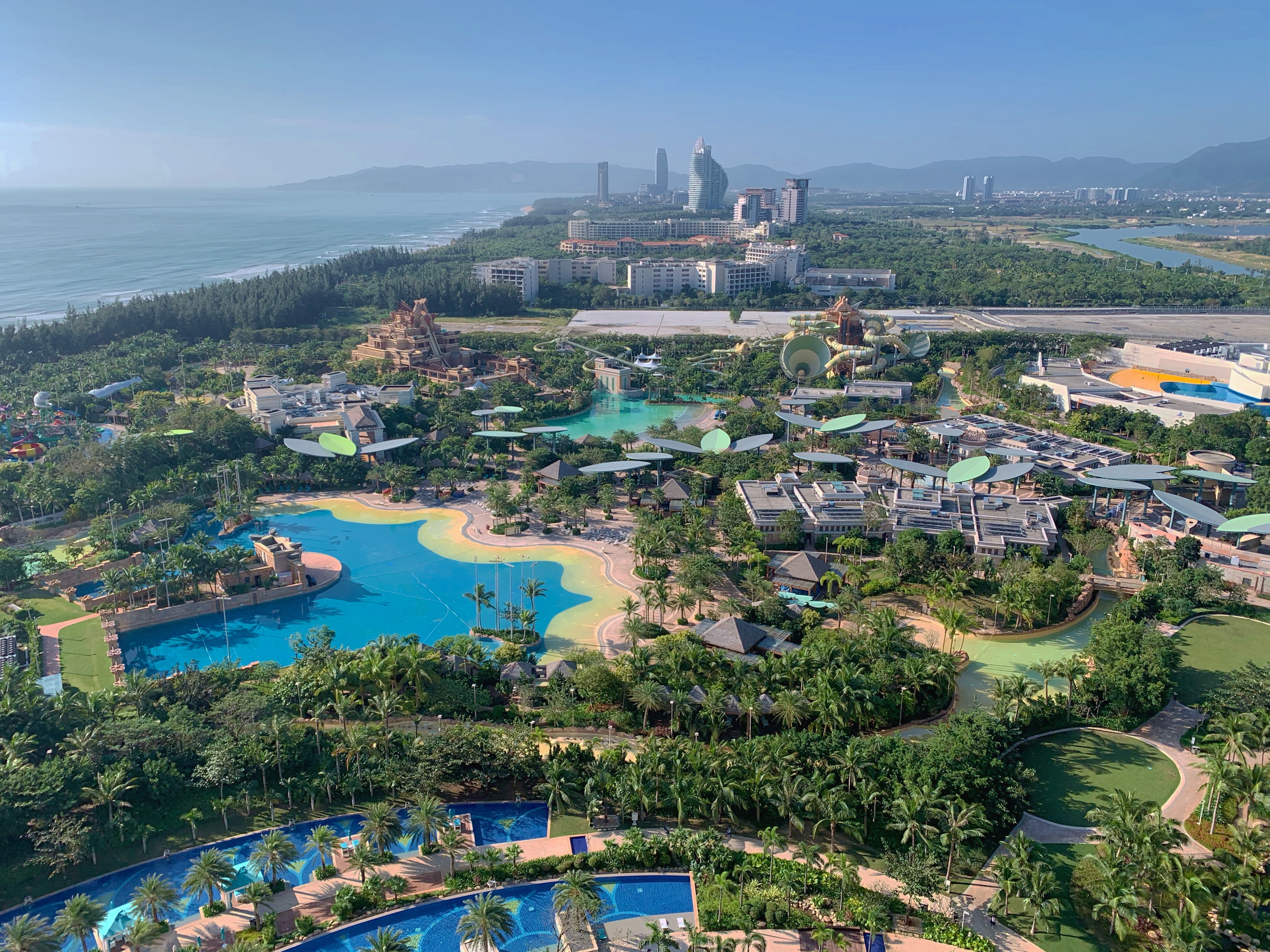 Apart from influence from the pandemic, Sanya's growing attraction is also due to the city's investment in facilities, tourist sites and resort hotels in an effort to offer tourists better travel experiences. The city's efforts have drawn a large number of luxury hotels and vacation village groups there.

Atlantis, a landmark seven-star hotel located at Sanya's renowned Haitang Bay, is an example of merging recreational facilities such as Adventure Waterpark and the Lost Chambers Aquarium with traditional residential services. Numbers from the hotel show Sanya's revival of tourism after the pandemic. The occupancy rate in Atlantis in July reached 88.1 percent, and in August 95 percent. During the National Day holiday from October 1 to October 8, the net room price of the hotel increased by 34 percent year on year, with the occupancy rate on the peak day October 4 reaching 99 percent.
A 33-year-old tourist surnamed Liu from Liaoning Province praised Sanya's efforts to merge a recreational experience with tourist sites. He enjoyed the spa, water sports and aquatic performances during his stay. While comparing Sanya with other tropical islands like Bali where he used to go, he found there's room for improvement to advance the exterior environment by the sea to make it more in line with the fancy interior design of the hotel.
The duty-free shopping experience also contributes to Sanya's tourism development. Grounded by COVID-19 in the first half of 2020, many local customers who used to go overseas to purchase cosmetics and luxury goods turned their eyes to Hainan as the island's duty-free sales surged by 214 percent year-on-year from July 1 to October 31, reaching 12 billion yuan (about $1.8 billion), according to Customs data.

In the meantime, Hainan's offshore duty-free shops received some 1.78 million customers and sold 12.87 million duty-free products during the past four months, up 58.8 percent and 139.7 percent year on year, respectively.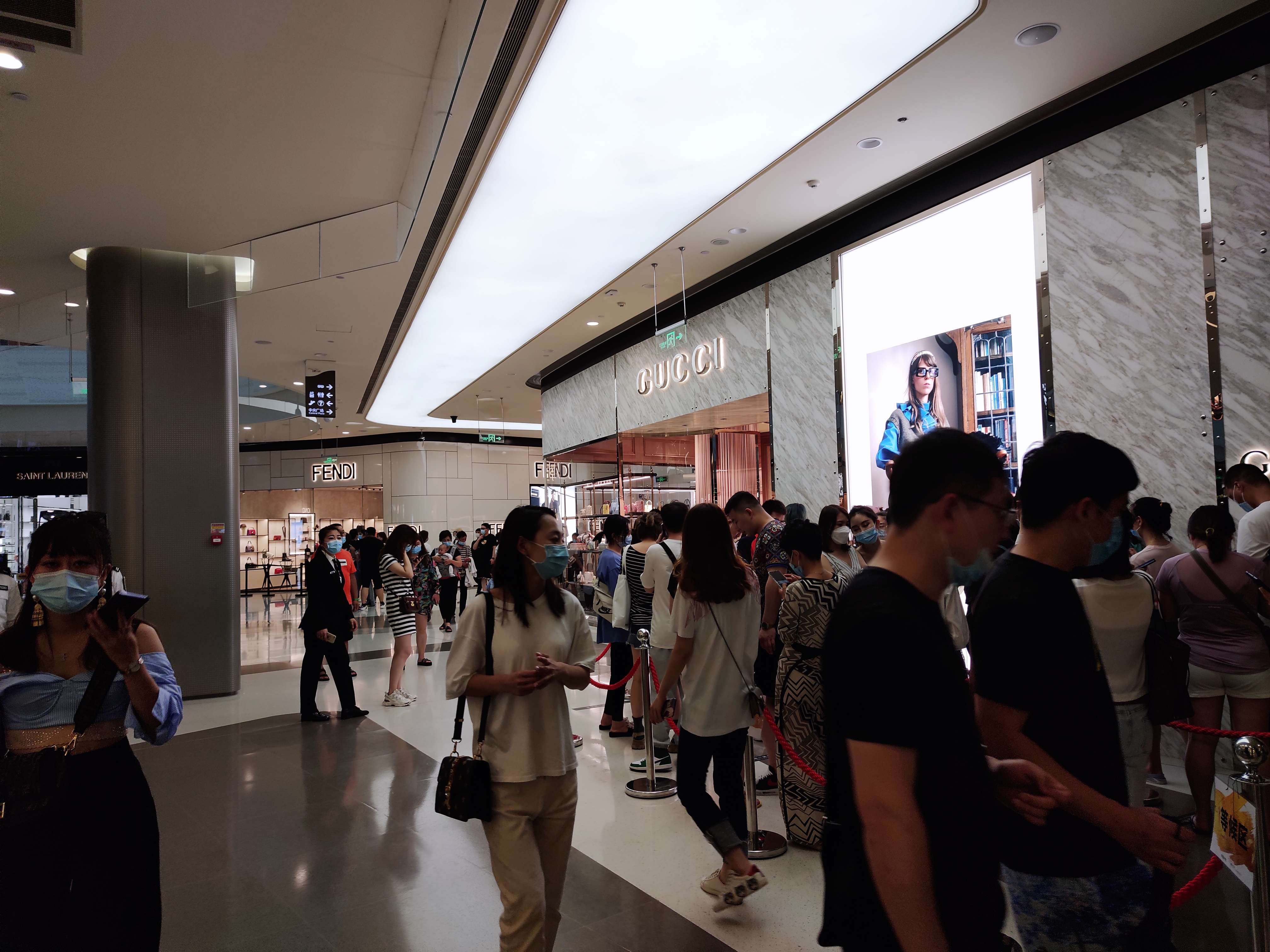 This is partly due to a favorable policy starting July 1, when Hainan increased its annual tax-free shopping quota from 30,000 yuan to 100,000 yuan per person. The range of duty-free goods has also expanded from 38 categories to 45, while the previous tax-free limit of 8,000 yuan for a single product lifted.

The three-floor Sanya duty-free shopping complex has provided a variety of options for customers to purchase duty-free products. From mobile phone apps to official WeChat accounts, customers who prefer saving time by not lining up in long lines at brick-and-mortar stores can choose online shopping channels and pick up items at the airport.
The new policy also allows travelers who haven't used up their shopping quota to purchase duty-free products within 180 days after they leave the island.
"Despite a relatively less competitive price with overseas duty-free shopping stores and outlets, it still gives me an unparalleled opportunity to refill my skincare products. I've bought over 3,000 yuan (about $460) in the store," said a female customer surnamed Guo from Beijing who went on a business trip in Sanya. Wine, accessories, handbags and digital products are also among the must-buy items on lists of customers.
When Chinese customers can't visit a foreign land to shop, they can complete their shopping lists locally. Unparalleled coastal view and natural scenery, mature facilities and hotel service as well as a duty-free shopping experience have injected new impetus into the coastal city as the pandemic wanes in China.