China rejects politicization of COVID-19 origin tracing
People's Daily app
1628837973000
China said on Friday that it rejects the politicization of COVID-19 origin tracing.
China's Vice Foreign Minister Ma Zhaoxu made the remarks at a briefing held by the Foreign Ministry for foreign envoys on the origin tracing of the novel coronavirus.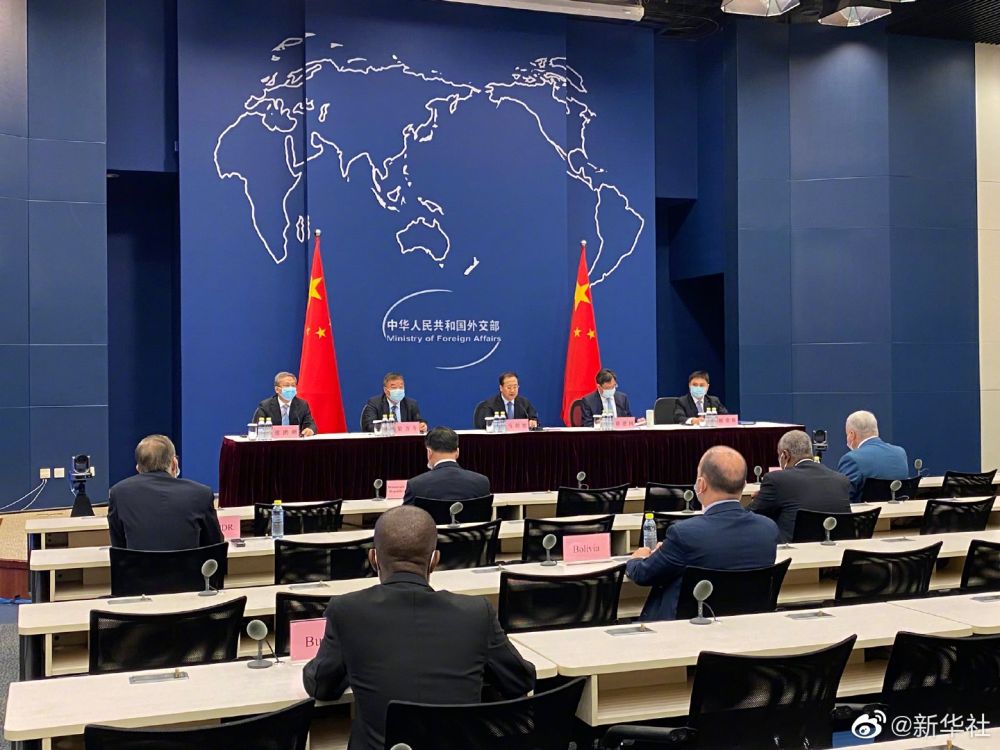 Ma elaborated on China's position on the global tracing of COVID-19 origins.
He pointed out that COVID-19 origin tracing is a scientific issue, and should only be studied by scientists to find out the source of the virus and its route of transmission to humans to better prevent future risks and protect the life and health of all human beings.
"No country has the right to politicize this scientific issue and attack others for its own political gain," Ma said.
"The China-WHO joint study report has drawn conclusions and recommendations that have been recognized by the international community and scientific community, which must be respected and implemented by all parties, including the WHO Secretariat," Ma noted, adding that future global efforts to trace the origins should only be built on this report, rather than start all over again.
Ma said that China has always supported and will continue to participate in the scientific tracing of COVID-19 origins. "China is implementing and will continue to implement the relevant work recommendations of the China-WHO joint study report."
Ma stressed that what China opposes is politically-motivated origin tracing, the origin tracing that violates the requirements of the WHO resolution, and the origin tracing that disregards the China-WHO joint study report.
"What we support is scientific origin tracing," Ma said.
The global tracing of COVID-19 origins is of great importance, which should and must be led by WHO member states, according to the vice foreign minister.
The Secretariat should consult with member states on the global origin tracing plan, and fully respect the opinions of member states, Ma noted.
"The origin tracing plan of a country involved should be determined through consultations with the country itself," Ma said. "Only on this basis can effective cooperation be carried out, which is also clearly stipulated in the WHO resolution."
"The WHO Secretariat has proposed the second phase of origin tracing study without consulting with member states. We believe that this plan is not based on the China-WHO joint study report, and has not adopted the scientific conclusions and recommendations. It, of course, has been questioned and opposed by member states," Ma said.
The Foreign Ministry also invited officials from the Ministry of Science and Technology, the National Health Commission, and the Chinese Academy of Sciences to introduce China's participation in global anti-pandemic and origin tracing cooperation.
(Compiled by Zhang Jian, Feng Zhenglin and Li Han)